Gemini vegan protein reviews are almost literally nowhere as UNICO Nutrition only just launched this product a few weeks ago, but after seeing an article on stack3d about it, I knew I had to get my hands on the latest creation from one of the industries lesser-known nutrition brands. I have actually really enjoyed some of the UNICO products in the past, so when I found out that they now have a vegan meal replacement…I was pretty excited. In this Gemini meal replacement review, I'll go over the flavor, (including texture), the formulation, the packaging, and then assign a final score based on everything that I learned. Sound like a plan? If so let's break out the newspaper, turn to the daily horoscope, and put this Gemini to the test.
Let's get something straight right off the bat. This Gemini product is a looker. My Mom always told me beware of the ones that look too good to be true because the often are. But. This Gemini is just on another level, aesthetically speaking. I mean. It's the Brad Pitt to your Michael Cerra (no offense y'all know I love Superbad as much as the next gal). But yeah. Gemini is a visual feast. I has even has a freakin' iridescent blush pink jar people. How in the heck are we supposed to resist that? Even the label has this crazy cool 'polaroid' theme thing going on that somehow instantly made me recall adventures, traveling, and all things good. You guys know from my reviews that I put WAY too much emphasis on packaging, but for real Gemini is the most beautiful nutrition product I have ever seen.
But UNICO is sort of known for that. Just one look at their Instagram and you can tell that the ladies over there know how to brand their products. In this review though, I am going to be focused on what's actually in this stinkin' pretty jar. And while vegan products are really  hard to nail…there actually HAVE been some good ones to come across my radar this year. In fact I'm going to publish my first ever 'top 10 vegan meal replacements' this Fall as I start to really have a deep roster of products that I've reviewed now. Anyways.. let's dive right in and start with Gemini flavor/taste. 
Does Gemini Taste Good? 
That's almost always a make-or-break question for me when it comes to vegan protein powders. The Olly protein, while priced really well, tasted like sand…as did the highly-advertised 'Liv Body' protein that I reviewed back in February. But there have been rays of hope. Kura's 'Be Alive' Protein was exceptional. And the 'Your Super' Skinny Protein wasn't bad either. 
Point being- Gemini has some real competition. And so where did it stack up? Let me compare the two flavors that I tried, and then give my thoughts. 
Haley's Vanilla: This is Gemini's standard vanilla flavor (cute name), and I tried it first. For both flavors I tried them in water, and then in unsweetened vanilla almond milk (I used Almond Breeze). The first impression, even in water, is that Gemini mixes quite thick. This is NOT a thin, watery protein but a really dense 'shake-like' texture. Which I was not expecting. The first sip hits with a really bold flavor- and it's a good one. The vanilla is SUPER forward and sweet. I was not expecting this at all either. This vanilla is slightly nutty…and has almost like a cherry note as well. I honestly loved the approach that they took on it. It's a big, bold flavor but still one that I enjoyed as much on the last sip as the first (sometimes with robust flavors they are 'too much' but Gemini stayed good for me the whole way). Overall an impressive start. 
Cosmic Chocolate: Okay. Guys. WHAT? I had to double check the label to see how much sugar and fat was in here because I just could not even believe how good this flavor was. I'm NOT usually taken aback by a vegan protein but holy moly. Not even joking the chocolate flavor tastes literally like brownie batter. How. Why. What is happening? My world is turned upside down LOL. I am shocked. It's sweet. It's salty. It's rich. It's very, very, VERY good. Best-tasting vegan protein I've ever had. Legit dumbfounded. My husband said I even made like a sexual sound when I had the last sip LOL.. 
What's the Best Flavor of Gemini Protein? 
'Cosmic Chocolate' is the best flavor of UNICO Gemini. Hands-down. Not even a question. 
How is the Texture Tho? 
One thing to call out is that in terms of texture. While it is very THICK, there is, just like most vegan proteins I've had, a little bit of a grainy-ness to it…particularly at the end of the sip. Not necessarily chalky but just a coarseness to some sips. I noticed that more with the vanilla than the chocolate. 
So that happened. Gemini is stupid-good on flavor. Vanilla is above average and then the chocolate just opened me up to a whole new reality of what vegan proteins can taste like. I can't even. (NOTE: I was on the UNICO IG and in one of their posts someone pointed out that they use Valrhona (?) chocolate in their chocolate flavor. Never heard of that but it sounds fancy?) Maybe that contributes to the insanity that is Gemini chocolate flavor. And. Yeah. So far Gemini is 2/2. Flavor is pretty redonkulous and the packaging is orgasmic. But does this product check out from a formula standpoint? Let's see. 
Is Gemini Actually Healthy? 
I only ask it that way because the flavor tasted to me like there is just no freakin' way that UNICO Gemini vegan protein could actually be healthy. But. As with the entire story of my life, I was wrong. 
Gemini has three different organic protein sources (most of the vegan proteins that I have tried do not use organic). So Gemini uses hemp, quinoa, and yellow pea protein which they say on their website gives it a more complete amino acid profile instead of just using pea (which alot of vegan products do). So that is pretty cool. But here is where it gets interesting: 
Gemini has a LOT of other stuff besides protein…and not just a little fairy-dusting.. on the label it says a full 16 GRAMS of superfoods are in each serving- which is as much as the protein! I am really digging that because it does actually make it more of a meal solution than just a protein. But let me list out the full ingredients so you can see which superfoods are in here: 
Unico Gemini Ingredients: 
Organic Pea Protein 
Organic Hemp Protein 
Organic Quinoa Protein
Organic Sweet Potato 
Non-GMO Coconut Oil
Organic Oats
Organic Spinach 
Organic Flax Seed
Organic Prebiotic Inulin
Organic Ashwagandha 
Coconut Juice 
Cupuacu 
Camu Camu 
Pomegranate
Seabuckthorn 
Dragonfruite 
Acai Vida
Goji Berry
Digestive Enzymes
ProDura Probiotics 
NOTES: Wowza. That is pretty much a dream team of superfoods in my book… not only did they FINALLY include some healthy carbs (I feel like so many of these superfoods are afraid of carbs which is dumb cuz your brain literally RUNS on carbs) but they also included healthy fats AND adaptogens.. which I have been OBSESSED with lately. Ashwagandha is the most important one and it helps with stress relief. Which I need times a million. Other cool ingredients are spinach (still the top superfood IMO) AND probiotics. I can't stress enough how important probiotics have been to my diet this year given everything I've gone through mentally and emotionally I know that probiotics help not just give a healthy digestive system but EVERYTHING starts in the gut. I love that Gemini included them within this formula. 
Well. This product genuinely checks all the boxes for me so far because this formula is essentially a dream come true. Like. I'm floored. It's thoughtful. It's incredibly well-rounded with not just quality proteins but a LOT of really good supporting ingredients.. Let's touch on macros real quick: 
Gemini Macros:
(per full 2 scoop serving:)
Calories 180
Calories from fat 40
Total Fat 6g
Saturated Fat 2g
Total Carbohydrate 16g
Dietary Fiber 6g
Sugars 6g
Protein 16g
NOTES: So. These macros are actually pretty unique. As I said before you can see that there are as many carbs as protein in Gemini- something you don't often see but that I find super helpful since I know my body and brain feel best when I actually eat healthy carbs. I sort of wish the protein was a LITTLE higher but then again they are using the 3 different sources so 16g of Gemini protein is actually going to do more for you than another product using 25g of just pea… and then lastly the sugar is a little high, which I was expecting given how good it tastes. But. It is an organic coconut sugar so how bad could it be for you? 
Overall I am giving Gemini a 9.4/10 on the formula. It has a few small nit-picky things but I LOVE the creativity of this formulation. Sigh. I think we're actually ready to give a final score here.. 
Gemini Plant-Based Meal Replacement Review Summary
– Gemini is a new plant-based protein and superfood meal replacement made by UNICO Nutrition
– Gemini comes in two flavors- 'Haley's Vanilla' & 'Cosmic Chocolate'. The chocolate is the best-tasting vegan protein I've ever had in my life
– Gemini has a super creative formula featuring more carbohydrates than others, along with a really really thoughtful superfood blend and probiotics – my personal favorite aspect of the formula 
– Gemini has 24 scoops per container (or 12 if using 2-scoop servings), and costs $54 and is available only on the brand's website 
– Gemini has the best packaging I have ever seen on a protein powder
So what is the bottom line? I guess for me, there are really only two things that I can even say are NOT perfect. Number one is the price. Unico have definitely not priced this for everyone at $54 for 24 (or 12) servings. So for my broke-butt I will have to use Gemini sparingly because I legit can't afford another $54 / month expense. The second thing that is annoying is that Gemini is not on Amazon, but Unico shipped my Gemini pretty fast so it is what it is…So that's the negative. But as you can tell from 90% of this review.. I am absolutely floored by this product from the inside out. The formula is soo healthy. The chocolate flavor literally opened my eyes to a new realm of plant-based deliciousness.. and well.. it's probably the best-looking thing in my house. And my husband is no slouch.* LOL. Yeah. Gemini is a cat-calling, two thumbs up, swipe right, superlike, double-tap, HUNK. If you can afford it, get it.*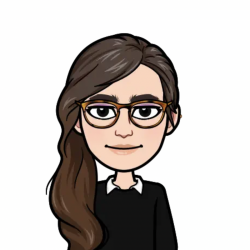 Latest posts by Allie Lewis
(see all)