The Clean Program Daily Shake Reviews are sort of hard to find, so I took it on myself to do some of my own research and tried out both flavors for you guys. In this The Clean Program Daily Shake review, we are going to do a few things. The first thing we'll do is talk about what I deem to be the most important thing you CAN do when reviewing a protein shake, and that is to go over what it TASTES like. I'll pick out my favorite of the two flavors in this section. The second thing we will do in this The Clean Program Daily Shake review is talk about the supplement facts and ingredients. What is in this product and is it actually healthy? I'll tell you. The final thing we'll discuss is the Clean Daily Shake packaging. Is this a good looking protein shake or not? I'll tell you that. Sound okay to you? Me too. Let's do. It. Lol.
I forget where I first heard about the Clean Program, but basically it is one of the latest and greatest health and nutrition trends that comes with a product to sell you along with it. Of course. Don't they all want to sell you something? 
The product is in the form of a shake. Shakes are always so pricey from companies like this, and the Daily Shake from Clean Program is no exception. This shake is about $70 for 28 servings, or a months' supply. That is a pretty penny. 
I shelled out and bought one of each flavor because, well, I really did want to know what the best flavor of the Clean Daily Shake was. Er. Is. Yeah is. What IS the best flavor of the Daily Shake? Why don't we start there. 
What's the Best Flavor of the Clean Daily Shake? 
The best flavor of the Daily Shake by Clean Program, in my opinion, is the vanilla flavor. I know. If you've read many of my protein powder reviews, you probably know that I favor ANYTHING chocolate. I mean anything. I am a big time chocolate fiend. But these Clean Daily Shakes, in the chocolate flavor anyways, are a real disappointment. Let me describe each flavor for you. 
Chocolate Flavor: The chocolate flavor of The Clean Program Daily Shake taste like, hm, let me take another sip…it tastes alot like that Ground-based Superfood Protein actually. I was not crazy about Ground-Based's Superfood protein to  be honest with you and so that is not a compliment to the Daily Shake. 
The chocolate is simply not CHOCOLATEY enough for me. I think the the sweetness level was okay, but the overall depth of chocolate flavor was not there for me. 
I think the The Clean Program Daily Shake chocolate flavor also could've used a touch more salt to add some more balance.
Vanilla Flavor: the Vanilla flavor of the Clean Daily Shake was a little bit better than the chocolate flavor. I found there to be a little more vanilla flavor in here and also a better combination of sweet and salty. For whatever reason I found there to be less of an aftertaste in this flavor of Daily Shake than the chocolate flavor which is also odd because chocolate, being inherently more bitter, usually masks flavors a little bit better. But. Yeah. Vanilla is by far the best flavor of the Daily Program Clean Shake. Overall I would give these shakes a 7/10 on flavoring. They definitely taste a bit 'plant-ey'. But that makes sense because they are most plant. Let me talk about the ingredients a bit now. 
What's in The Clean Program Daily Shake? 
These shakes have an interesting combination of plant-based, natural ingredients that provide a macro-nutrient profile that looks something like this: (macronutrients are the combination of protein to fat to carbohydrate). Here they are: 
Per Serving: 
Calories: 110
Total Fat: 3g
Saturated Fat: 0.5g
Trans Fat: 0g
Cholesterol: 0mg
Sodium: 100mg
Potassium: 300mg
Total Carbohydrate: 12g
Dietary Fiber: 3.5g
Sugars: 4g
Protein: 12g
What I notice first is that there just isn't a ton of protein per serving in this Daily Shake. There are only 12 grams. Which is odd because the serving size is a whopping THIRTY grams. So you almost wonder what else is in this Daily Shake?  Because if the plant protein source are what, 80% protein by weight, that means there are still 15-16 grams of non-protein powder ingredients in your Daily Shake. And that's over half of your scoop. 
So what is in there? Well. Let's look at the Clean Program Daily Shake ingredients: 
Rice Protein Concentrate, Pea Protein Isolate, Beet Fiber, Olive Oil, Gum Acacia, Apple Fiber, Dicalcium Phosphate, Magnesium Citrate, Natural Flavors, Silicon Dioxide, Dipotassium Phosphate, Vitamin and Mineral Blend (D-Alpha Tocopheryl Acetate, Ascorbic Acid, Magnesium Sulfate, Zinc Gluconate, Niacinamide, Biotin, Beta-Carotene, Retinyl Palmitate, Copper Gluconate, Pyridoxine HCI, Calcium D-Pantothenate, Niacin, Thiamin HCI, Riboflavin, Chromium Polynicotinate, Cyanocobalamin, Ergocalciferol, and Folic Acid), Rice Syrup Solids, Pomegranate Whole Fruit Extract Powder, and Rebaudioside A (from Stevia Rebaudiana Leaf Extract)
Notes: So what I think is making up the majority of the Daily Shake is the Beet Fiber and Acaci Gum- relatively harmless ingredients but still I think they are included in rather large quantities. The rice syrup solids must be taking up some room as well. 
The Daily Shake is naturally flavored and sweetened, which appeals to me in a big way. Almost all of the recent vegan proteins that I've reviewed, have been, but it's still worth calling out.
I think the ingredients are fine, really. I personally don't need all the vitamins in here, but I think for most of the Clean Program's customers they might prefer to have those in there. 
The last thing I'll call out are the protein sources themselves. Rice protein and pea protein isolate are doing most of the heavy lifting in the Clean Program Daily Shake. I don't mind these ingredients personally. I will give the Daily Shake an 8.4/10 on the formula. But. What about the packaging? Packaging is important too, right? Of course. 
Clean Program Daily Shake Packaging is, well, clean. 
I think these Daily Shakes look exactly the way they should look. There are no unnecessary colors or graphics on the jar. Just plain white tub with white label. Text including the company name 'Clean' and then the product name 'Daily Shake' make up, believe it or not, almost ALL of anything you can see on the Clean Daily Shake bottle. Some other miscellaneous information lies along the border, a thick, blue strip along the bottom edge of the label. 
Other than that, there isn't much to say. Clean program opted for something very simple and clean, and I don't blame them. Other products seem to be following this same trend, like the Alani Nu line, and some others, and sometimes it doesn't work out so well. But for Clean Program. I find that it really does work out nicely. Okay. Time to wrap this Clean Program protein review up. 
Clean Program Daily Shake Review Summary: 
– The flavors are not super impressive, but the vanilla flavor is better than the chocolate
– The formula contains two main plant-based sources, a vitamin blend, and is naturally flavored and sweetened with stevia
– Clean Program Daily Shake uses very simple, minimalistic packaging. It's good-looking if a bit under-stated 
Final Score: 8.3/10 
In summary, I think the Clean Program Daily Shake is in a very competitive space which is the new world of Vegan protein powders. At the cost they are asking, I just don't know if Daily Shake gets the job done from a flavoring perspective. But it's still a good product. Not the best, but good.*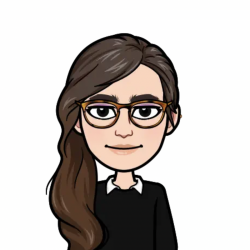 Latest posts by Allie Lewis
(see all)