FITJOY reviews are here! So rejoice, settle into your favorite iphone reading position (mine is holding the phone straight out in front of my face like a grandma), and enjoy one of, if not THE first comprehensive FitJoy Protein bar review in the entire world. In this Fitjoy analysis I'll make you laugh, cry, but mostly just compare them to other bars like Quest, Combat Crunch, and the other protein bars that you guys have all tried. So. Without further rambling, why don't we just dive right into things with my Fitjoy protein bar review.
I might as well start the review by telling you that Fitjoy is actually a Cellucor brand. Now. Nobody knows that except for supplement weirdos like you and I. Or maybe you aren't a supplement weirdo. You're just a mere mortal. Muah hahah. Oh boy I'm in a weird mood. But. No. Hear me out. Cellucor is a pretty hardcore supplement company, and makers of the world famous 'C4' pre workout that you have all seen on shelves everywhere. Apparently they have now created a protein bar company called Fitjoy to sell their protein bars to all of us none hardcore supplement people. I've been eating these bars for like an hour now, and will tell you what the best flavor of Fitjoy is. So I guess I don't know why I felt compelled to tell you this is a supplement company behind the Fitjoy bar. Maybe because I felt cool that I knew and so I needed to share. Or something. Who knows. Lol. Let's talk flavors now!
FitJoy comes in five different flavors. The first flavor that I tried was the frosted cinnamon roll. This bar tastes really quite spectacularly. It has a nice consistency, a super nice hit of sweetness, and then the cinnamon flavors also come through in a big way. This is easily the most delicious Fitjoy flavor of the three that I tried.
The second flavor that I tried was the chocolate chip cookie dough. Contrary to Quest bar's version of cookie dough, I got way more 'chocolate' and not enough 'dough' from Fitjoy's rendition of this classic flavor. The chocolate overpowered the 'dough' elements of the bar and quite honestly unless you told me what flavor it was supposed to be, I would have no idea that this was a cookie dough flavor. The bar is very edible though and I think most of you will actually like the taste- it's just as a connoisseur of protein bars, I wanted more from this flavor.
The last flavor I tried was the almond vanilla flavor. I expected this one to taste a alot like the Oatmega bars that I've had recently (those are really tasty btw), but it kind of didn't. The vanilla almond flavor looks quite boring and tastes quite boring too. I DID get some almond flavors but not nearly enough to make it a really comprehensive, bold flavor. For all intents and purposes this one just tastes like vanilla. But similar to the cookie dough flavor, it too, is quite tasty.
As a whole, Fitjoy bars are quite good. In terms of consistency, you actually get tons of variance from bar to bar. The cookie dough is softer, the almond vanilla is super dynamic with bits of almond for crunch, and then the cinnamon roll was somewhere between with a nice, supple mouth feel. From what I've heard from my boyfriend (who actually won a bodybuilding.com contest to get these bars beforehand), the chocolate peanut butter flavor Fitjoy bar was also really nutty and had GREAT taste. So I think these bars are going to be a hit because they do taste great and have better texture than Quest. BUT. When I say 'better texture' than Quest, they are actually VERY similar in consistency to Quest, and it occurred to me that maybe I had such great textures because I had a really fresh batch of bars. Just something to keep in mind. If these bars had been sitting on the shelf at Seven Eleven for 15 months, I'm sure the texture would've been horrible. But anyways. Speaking in general terms – Fitjoy taste checks out. But how are the macros and ingredients?
FitJoy Macros & Ingredients:
The macros on a Fitjoy bar are VERY conventional. In fact you can probably skip this section in general because you already probably could guess at these macros. Let's see. About 200 calories? Yep. About 20 grams of protein? Yep. A ridiculous amount of fiber? Of course. (25 grams to be exact). Low sugar, low fat? You guessed it. Hm. Well. 3 grams of sugar. That's SOMETHING I guess. But still very low. The ingredients are very similar to Quest bar. You have a dairy-based protein blend (likely milk proteins), and then a big old hit of isomalto-oligosaccharides and vegetable glycerin to give it that classic protein bar 'science project' consistency. The bar uses stevia to sweeten, so that they can claim 'natural-ness'.
FitJoy Packaging Grade:
You guys know it just wouldn't be a Fit Life Allie protein bar review without spending some time BASHING the labeling and packaging! Just kidding. I don't bash TOO often. Lol. Jk yes I do. But I won't today because these aren't really bash-worthy. They aren't blowing me away, but really there's nothing about them that makes you take a step back and say 'whoa' that's a great looking package. These bars have honestly a very conventional look to them. And since I alluded to those Oatmega bars earlier in the review, we might as well return to the comparison with them because from a visual standpoint these bars look VERY similar. The use a sort of 'colorblock' method where half the label is colored and half the label is white. The name 'FitJoy' moves proudly across the bulk of the label, surrounded by various supporting graphics and information.
Fitjoy vs. Quest
I would venture so far as to say that Fitjoy bars LOOK better than QUEST, and probably even say that I prefer the taste of Fitjoy over Quest. I know you guys are going to ask me on Twitter anyways 'Allie, is Fitjoy better than Quest?!' so now you know. Maybe it's because I've just eaten SO many Quest bars that Fitjoy is a nice change of pace…but then again…the cookie dough Quest is better than Fitjoy, but when I average up how the three Fitjoy flavors taste, compared to how all the Quest bar flavors taste, I really think Fitjoy might come out on top.
Fitjoy Bar Review Summary
Fitjoy Flavor Grade: 8.5
Fitjoy Ingredients Grade: 8.0
Fitjoy Packaging Grade: 8.0
Fitjoy Value Grade: 8.0
I don't know about you, but I think between Quest, Mission 1, and all the others…I'm just about sick of the Quest knockoffs. Sure. Fitjoy is 'better' than Quest to me right now just because I've ruined Quest for myself from eating too many of them…But at the end of the day Fitjoy is just another Quest knockoff with a twist.* But that doesn't mean you shouldn't try them.*
Fitjoy Final Review Score: 8.5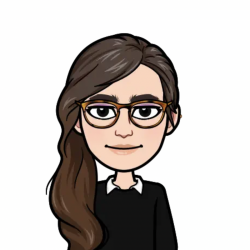 Latest posts by Allie Lewis
(see all)