You know what's an awesome name for a protein powder? One Whey. This protein powder is made by 'Fitness Guru', which I think is just an Instagram girl that ended up making a protein powder and protein bar, because she knew she could get all her followers to buy it. That might be a total lie. But it might not be. Either way I know Fitness Guru has a vast social media presence and that One Whey Protein is the centerpiece of their offerings. In this Fitness Guru One Whey Review, I'll tell you what the best flavor of One Whey is, and also what ingredients are in it. I'll talk all about sweeteners, flavors, calories, protein sources, and quite literally anything and anything related to this protein powder. As with all my other protein powder reviews, I'm even going to do an analysis of this protein's packaging. How many reviewers do you know that will go to these lengths to get you the information you need? That's right. Not too many. Only me. Only Fit Life Allie. I will make this review as inspirational and entertaining as possible. You don't want to read some crusty old review. You want fresh. You want to be informed in an enjoyable way- right? I think so. So let's get this One Whey protein review started.
One Whey. Hey that would be a great name for a band! Er- is that One Direction? Which is the one with the super cute guy with the long surfer-dude hair and the (barely) pug nose. The super hot one…is that One Direction? I thought so. I think Fitness Guru should sponsor them. So that One Direction could drink One Whey. Hey they could even write a song about the protein. That would be such a billboard smash hit! Wouldn't it? Lol. I don't know about that. But I do know it would make for an awfully tasty music video. Just imagine- Harry, swimming in a pool full of delicious raspberry white chocolate One Whey Protein…Oh my. I need to start thinking about snakes and snails before I get too worked up to even write this review! But. You KNOW that was a delightfully delicious visual…speaking of delicious…let's kick off this One Whey review by answering the question you probably care MOST about: 
What is the Best Flavor of Fitness Guru One Whey Protein?
Let me give you the rundown- there are five different flavors of FItness Guru protein, each one with it's own strengths and weaknesses. I found that for me personally, there were two flavors that really stood out from the pack. The two best flavors are the raspberry white chocolate (and not just because that's the flavor that I want to go swimming in with One Direction), and also the pistachio coconut. Let me give you the scoop (pun INTENDED), on what each of the five different flavors tastes like.
Raspberry White Chocolate: 8/10. Raspberry White Chocolate is the second best flavor of fitness Guru protein, and if you love white chocolate, this is definitely the flavor for you.
Cappuccino: 7/10. I actually probably liked this flavor least of all. The taste was not very smooth. It was actually quite bitter, and lacked real authentic coffee notes at that. I would not recommend it. 
Banana Chocolate: 7/10. The banana chocolate flavor would have been better without the artificial banana flavors I think. The level of chocolate-y ness was not as good as it should have been. Bascially they should've left the banana out because the chocolate part was quite good, but was just tainted by a bad interpretation of banana. 
Kiwi Yoghurt: 6/10. Oh my. I forgot about this flavor. It did NOT come out well in my opinion. I have always found kiwis repulsive, and this protein shake served as a reminder why I hate the little green booger-fruit. 
Pistachio Coconut: 9/10. Speaking of green. I've saved the best for last. The pistachio coconut flavor of One Whey Protein is simply to DIE for. Trust me, you will never want for anything once you've had this protein flavor. It's pure genius. It's nutty and sweet, and even the texture seems to be a cut above the others.
Fitness Guru One Whey Formula Grade: 8.4
I would give this product an overall B, bordering on an 'B plus' on the formulation. It's not the most complicated protein powder on the shelf, and it's also not the most barre, either. The biggest problem that I have One Whey's formulation, aside from the use of artificial colors and flavors, is the presence of the amino acids in the formula. This opens the product up to accusations of protein spiking. 
Protein spiking is when you include amino acids in the protein formulation to increase the overall amount of protein to a reasonable amount, but by using a relatively cheap and easy to source ingredient- namely taurine or glutamine. I'm not going to call out Fitness Guru for doing this, but judging by the ingredient panel, my best guess is that they probably ARE in fact doing a little bit of protein spiking. Or a lot of bit. The problem with protein powders is that they often times will not tell you exactly how much of each protein source is in each serving. 
My gripes aside, there are a few things to like about Fitness Guru One Whey Protein powder as well. The first thing to like is the overall macronutrient breakdown. As a healthy snack, it's tough to argue with these macros: 
Calories: 121
Protein 23g
Carbohydrates: 3.4g
Sugars: 1.4g
Fat: 1.5g
Sat. Fat: 1g
Sodium: 130mg
That's really strong. It's high in protein, but low in salt, sugar, and overall calories. It's a very filling shake, too. I must say. It doesn't say how much fiber is in Fitness Guru Protein, (Europeans are so strange), but I would guess about 3 or 4 grams, because I really felt good and full for like two hours after drinking my tasty pistachio flavored protein shakes. The other thing to love about Fitness Guru Protein is the wonderful packaging.
Fitness Guru One Whey Packaging Grade: 9.2
I can't tell if I'm relaxing my standards, or if some of these supplement companies are just putting out better-looking stuff. On first glance, the Fitness Guru Protein is very plain. But guess what? Plain is good. Look again. Would you rather have a product all gummed up with extraneous information to the point where you can't tell what the heck is going on at all with the protein or what it's for? No. You don't want that. So similar to how I ribbed Europeans for not including some information in the supplement facts, I must praise them for being similarly neglectful on the other side of the label as well. One Whey is totally naked except for the big, bold name 'One Whey', which runs vertically from bottom to top of the centerline of the label. It's a striking feature, if the only feature. The Fitness Guru leaves something to be desired, but it does match the minimalist composition of the jar, and really speaks volumes in it's own way. I give the Europeans credit – they design a mean protein powder. 
Fitness Guru One Whey Review Summary
Fitness Guru One Whey Flavor Grade: 9.2

Fitness Guru One Whey Formula Grade: 8.9

Fitness Guru One Whey Packaging Grade: 9.2

Fitness Guru One Whey Value Grade: 8.8
Is Fitness Guru going to be the next Best Protein powder in next year's Top Ten list? Probably not. But for those of you looking for a basic, affordable protein that really does taste fantastic (if you get the right flavor), I'd say give Fitness Guru One Whey a shot.*
Fitness Guru One Whey Final Review Score: 8.9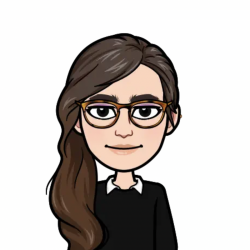 Latest posts by Allie Lewis
(see all)