Welcome to my fifth detox tea review! This will be a Flat Tummy Tea Review. And it will be epic. I will compare it to the handful of other 'detox' teas that I've reviewed, and give you my personal opinion on which 'teatox' is right for you. So. I'm going to try and keep this review as basic as possible. I'll first tell you if Flat Tummy Tea works. That is- did it give me a flat tummy? Did it reduce the bloat? Did it make me feel 'less' like I am five months pregnant? (That's the feeling that they are comparing to the bloated, fat feeling. Don't worry I'm NOT pregnant lol). I also bought the Cleanse packs, which is part of the two week pack for $32. I wanted the FULL Flat Tummy effect. And in this Flat Tummy Tea Review I'll tell you if it worked. I know. How can you tell if you are cleansed or not? Well, that's a great question. I've tried to touch on the 'cleanse' side of things in some of my other Teatox reviews, and I'll try to do the same in this review. I'm just going to tell you how I've FELT- physically, emotionally, etc., for the two weeks that I was on the Flat Tummy Teatox. I'm going to spend the majority of the review talking about results, but after that, I'm also going to talk about ingredients, and also packaging. If that sounds good to you, let's get this Flat Tummy Tea Review started!
As you know from my other detox tea reviews, I'm a little bit out of my element when it comes to tea. Pre workouts? Sure. I'm a genius. I've reviewed almost a hundred of them here on the blog. Protein powder? Same thing. But detox tea? Eh. I'll be honest with you, I just haven't bought into the detox tea thing yet. And it makes sense, right? Here's all I've learned from the four detox teas that I've tried:
Baetea: Does almost nothing.
FitTea: Makes you go to the bathroom. And not number one. 
SkinnyMint: I guess SORT OF 'works' but it's WAY too expensive 
Matefit: Made my stomach feel like I was getting stabbed with a pitchfork
With those four, er, 'mixed' experiences, you can imagine why I haven't been CHOMPING at the bit to do another tea review. I'm trying, though, believe me. I see all the pretty celebs posing with it, and I just want to look like them. So I suppose I should drink the Flat Tummy Tea to look like them, right? Lol. That's sarcasm, for those of you who don't know me too well yet. I think ALL of these teatox companies just have more money than they know what to do with, and so they can convince all these 'instafamous' folks to post with their Flat Tummy Tea. It's really hilarious, actually. The stuff we buy to try and emulate our idols. Eh. Maybe we need new idols. ANYWAYS. I'm going off on tangents today. Let's start talking about Flat Tummy Tea. 
Does Flat Tummy Tea Work? 
Somehow I knew you'd ask me that. I wish there was a short answer for you. But you know what? Nothing is black and white with these Teas. Nothing. I wanted to like Matefit, but then it made my stomach feel terrible. I kind of DID like SkinnyMint, but then I realized I don't make a million dollars a year and can't afford it. I bought the two week Flat Tummy Cleanse, and have had some interesting results from it. I'll start with the results of Flat Tummy 'Activate'. 
Flat Tummy Activate is the energy and weightloss component of the Flat Tummy Stack. I have found that this is by far the more effective of the two pieces of the Flat Tummy Puzzle.
Flat Tummy Activate contains these ingredients: 
Taraxacum leaf and root, Galium aparine, Camellia Sinensis, Cardamom, Glycyrrhiza Glabra, Mentha × Piperita, Carum Carvi Disambiguation, Melissa Officinalis, Foeniculum Vulgare.
Usually I do a full on ingredient review section, but with tea I can't make heads or tails of these crazy sounding ingredients so it's not even worth trying to describe what each one of them does. I ain't tryna write you a research paper, lol. 
But as far as how Flat Tummy Activate makes you FEEL, the results are really quite subtle. You don't get that sort of immediate buzz that Starbucks gives you, and you don't get the sort of cracked out feeling that some pre workouts give you. But how I personally felt was sort of gently energized. I noticed that it started to make me feel much more energized after the third or fourth time that I tried it. There's almost a sort of learning curve to the effects. The first few times I tried Flat Tummy Tea, I'll be honest, I felt absolutely nothing at all. But then once my body did adjust a little bit, I did start to feel more energized for a few hours after drinking it. I didn't really notice my tummy flattening out though- and frankly you can't expect this teatox to do anything of that nature. Will it give you a little bit of energy? Sure, but, it's not a full-blown fat loss supplement, we have to be very clear on that. On top of this, there is something you really need to be aware of in terms of Flat Tummy Tea side effects.
Flat Tummy Tea Side Effects
I'm not trying to scare you- I promise. But when you are taking the Flat Tummy Cleanse along with the activate, your body is going to rid itself of excess water. And if you look at the ingredients in the Flat Tummy Cleanse, you can tell that I mean:
Flat Tummy Cleanse Ingredients:
Senna Alexandrina pods and leaf, Taraxacum root, Mentha × Piperita, Carum Carvi, Glycyrrhiza glabra, Rheum Rhabarbarum
Senna Alexandrina is a very popular diuretic ingredient. That's why when you are taking Flat Tummy Tea, you will notice that you are peeing very frequently. I know. That's TMI, right? But hey, you gotta know these things. This is where the side effect comes in – if you are not drinking adequate fluids when you are on Flat Tummy Tea, there's a risk of dehydration. I know that I personally became quite dehydrated on the eight day of my 'teatox'. I started cramping and was actually pretty close to checking myself into the hospital. Ok. So I'm a drama queen. (I wasn't REALLYYY going to go to the hospital).
I guess to sum things up- it's been an OK experience on Flat Tummy Tea. This stuff is cheaper than some of the other tea products I've tried, and does basically the same exact thing. It DOES make you look less bloated, but I would argue that's because it simply dehydrates you. Call me out on Twitter if I'm wrong.
As for 'detox' and 'reducing bloat'…my position hasn't really been changed by the past two weeks. You can't really tell if you're detoxed. Or cleansed. Or whatever buzz word these tea companies use. It's all just the flavor of the week marketing, gals. You want detox? Just drink a tall black coffee, a gallon of water, and a shot of lemon juice with a tablespoon of cayenne pepper. Then talk to me when you emerge. You will be changed. 
Flat Tummy Tea Packaging Review Grade: 8.8
So the tea itself is fine. It 'works' about as well as all the others. Let's see if they have managed to differentiate themselves on the packaging. This product looks pretty sharp in  my opinion. I don't think it's as good as SkinnyMint packaging, but it's really nicely composed. I think they've done a wonderful job of choosing colors that are distinct and more 'off the beaten path'. They use a sort of muted black, or you could call it a dark grey I suppose. And then their feature color is a very subtle pink. It's not the trashy hot pink that you find on the Fitmiss products, and I think it adds a really nice touch to not only the physical products themselves, but it also contributes to the brand itself. Nobody else uses this shade of pink. It's like they'v found a new precious metal and started mining it. (Really, Allie?). Told you I'm a drama queen. Flat Tummy Tea looks good, what can I say? Although. Their logo, the little arrow icon, is not so great. It doesn't reflect the brand's purpose or product in the least. It's just the 'next' icon for changing the song on your mp3 player. It doesn't really make sense. But. As a whole, I like Flat Tummy Tea's aesthetics.  
Flat Tummy Tea Review Summary
Flat Tummy Tea Performance Review Grade: 7.8

Flat Tummy Tea Ingredients Grade: 8.2

Flat Tummy Tea Packaging Review Grade: 8.8

Flat Tummy Tea Value Grade: 8.3
I feel like I've given all these teatox products the exact same score. Maybe that's because they all do the same exact thing. The only differences are in the packaging and the price. That's why I'm actually going to give Flat Tummy Tea a slightly higher score- because it's priced a tiny bit more reasonably than some of the others. I personally wouldn't buy it again- but really- does anyone?*
Flat Tummy Tea Final Review Score: 8.3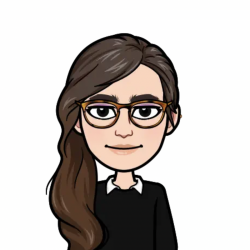 Latest posts by Allie Lewis
(see all)