Perfectly Simple Gluten Free Bars
Zone Perfect hits it out of the park with the new Perfectly Simple Bars
As a longtime fan of the original Zone Perfect bars, when I saw that they had overhauled the product to become all natural and gluten free- I knew I had found my latest protein bar affair. The new bars are much more dense and satisfying than the old- and the fact that they are gluten free makes them even more delectable. My favorite flavor of the original zone perfect bars was the chocolate peanut butter (best flavor combo ever?!) so that was the one that I tried first from the new Perfectly Simple line.
Chocolate Peanut Butter
The chocolate peanut butter Simply Perfect bar is absolutely delicious. If I had to compare it to the old version- there are actually a vast number of differences in both taste and texture. The old ones had those airy soy balls/crisps which to be honest I wasn't that fond of. I like the product as a whole but wasn't crazy about how the crispy balls made the texture just a little too airy for me. I think they also left a slightly funky aftertaste in my mouth- but it could've been a different ingredient. Anyways- the new perfectly simple bar from zone perfect is absolutely amazing. The texture is chewy and dense- and the flavor is exceptional. The weird thing about the chocolate peanut butter flavor is that it sort of doesn't really taste like chocolate peanut butter- which is odd. This is mostly because Zone went with the trend of using dates as the base for the bar. This allowed them to keep it gluten free- but at the same time it sort of overwhelms the chocolate and peanut butter flavors. Even though this is the case- I loved the flavor regardless. They actually reminded me a little bit of papa steve's.
Toasted Coconut
The toasted coconut flavor is probably my second favorite flavor of the zone perfect perfectly simple line. The flavor of this one reminds me a little bit of Cracklin Oat Bran cereal (if you haven't tried that, then you honestly haven't lived). I am definitely a fan of all things coconut so it makes sense that this gluten free protein bar would agree with my taste buds. One thing that bears mentioning with this flavor though- is the saturated fat load. One bar weights in with 4.5 g saturated fat. I personally don't let this bother me, especially since I know that fat is coming via the coconut (a good source of healthy omegas)- but it is worth mentioning for those trying to follow super low-fat diets. Texture-wise, the toasted coconut gluten free bars are similar to the chocolate peanut butter flavor- the toasted coconut edition is nice and dense and moist and chewy.
Zone Perfect definitely cooked up a winner with the simply perfect bars. The macronutrient breakdown is pretty solid with 10 grams of protein, 20 g carbs and 8 g of fat. This seems like it might be a little too heavy on the carbs- but that is the price you pay for gluten free. I actually use these as a bit of a dessert following my post-workout meal because they have a decent hit of sugar at 14 grams. Typically I shy away from products with this high of a GI- but post workout is the time when I don't mind the extra quick carbs- they are shuttled into the muscle glycogen stores anyways
Overall Score: 8.7/10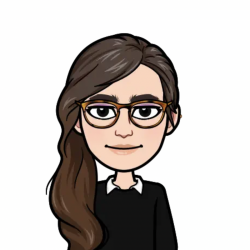 Latest posts by Allie Lewis
(see all)