Fuel Up Burn is a brand spankin' new fat burner from Fuel Up Supps- the makers of the pre-made meal company that I've actually never ever tried. But this company has been on my radar for a little while and I'm excited to post up the first of a little mini-series of Fuel Up reviews. Eventually I'll review their pre workout, their protein shakes, and who knows, maybe I'll love them and be able to become the lucky chick who wins the $20k sponsorship award. But probably not since I don't have a big chest and a trillion Instagram followers. Wow, so negative! I'm not in a bad mood at all, I swear. I'm actually in a wonderful mood. How could I not be in a good mood for this Fuel Up Supps review? I'm sitting in the sun at a table at Whole Foods. Whole Foods makes me very happy. I would live here if I could. But. Let's talk about fat burners. Not foods. I'll just get too hungry, lol. In THIS review, we're going to talk about the last two week of my life. Don't worry, we'll be discussing my life as it relates to Fuel Up Supps Burn. I'll tell you if Fuel Up Supps Burn actually works, I'll tell you what's in it, and I'll give you my professional opinion on how the packaging looks. (No, I'm not kidding). If this sounds good to you, read on! My Fuel Up Burn Review is ready to get warmed up for realz.
Fuel Up makes those meals that you eat if you're trying to get down to like 2 percent bodyfat and post naked on Instagram. Which, I make fun of, but truthfully I'd actually love to be one of those girls. They make tons of money to workout and be on their phones. I can't think of anything much better than that, can you? Didn't think so. But since I'm NOT one of those girls (yet), I don't really have the money to spend on expensive meal prep services like Fuel Up. My meal prep service consists of a microwave, a tub of my favorite protein powder, and a 5 lb. bag of steel cut oatmeal. I know. I'm fancy like that. Lol. But I do try and get my body looking good for beach season, which is coming up. So you'll notice my output of fat burners such as Fuel Up Burn going way up as I try and find the next best fat burner for women. And of course you will benefit from my experiences as a lab rat. Let me tell you my thoughts on the first of many upcoming Fuel Up products – the Burn Fat Incinerating compound. 
Does Fuel Up Burn Work? 
The most important question you need answered is whether or not Fuel Up Burn works or not. Oh- a quick side note, this product shares the exact same name as another fat burner by Musclepharm Fitmiss. If you're looking for my review on FITMISS Burn, it can be found here. I'm sure Fuel Up will actually be hearing from the good folks in Colorado (Musclepharm HQ) with regard to the naming overlap. And by overlap I mean hi-jacking. No bueno for Fuel Up. 
But let's talk performance. I have been taking Fuel Up Supps Burn Fat Incinerating Compound for, oh, 16 days, and I have seen a few different changes in my body. Unlike the last fat burner I reviewed, I think Burn actually has had an impact. Now. With those impacts, some are negative. So I will be sure to point out the important side effect of Fuel Up Burn in addition to the positive results. The PROS of taking Fuel Up Burn are: 
Your mood will be good for about two hours after taking it

. I know. It sounds odd that the biggest benefit of taking a fat burner is your mood. But it's the truth. For anywhere between one and three hours, your outlook WILL be positive, and you will feel uplifted.

 

The second benefit

of taking Fuel Up Burn is that you will definitely reduce bloat. I found that I was eating a little bit less as well, which contributed to the nice reduction in puffy areas. I think we all tend to carry some water and bloat in various areas (for me it's my lats/lower back, and also my arms). When I looked in the mirror from day 9 on, I could really sense that those areas were tighter and more toned than usual.

 
Those are the two most noticeable effects of Fuel Up Burn. I didn't notice dramatic weight loss or any really marked improvement in the way my muscles looked. But then again I've been on a very tightly controlled, methodical cutting schedule, and haven't had the urge to drop any more than 1 pound per week. I've tried cutting too fast before, and I end up just looking terrible.
Speaking of terrible– there's one side effect that I really did not like with Fuel Up Burn. Fuel Up Burn side effects aren't REALLY prevalent, but the one side effect also happens to relate to mood and energy. I found, that about four or six hours after talking these diet pills, that I would get VERY agitated, and really my mood was in a bad place. I know. You probably don't think it's possible that a fat burner is to blame for mood. And it took me probably ten days to realize the mood impact that Fuel Up Burn has. But it's real. If you decide to buy some you will agree with me. You ride a sort of emotional roller coaster with Fuel Up Burn. It's just up to you to decide if the pros outweigh this con. Let's review the ingredients and see if we can identify the cause of the two main effects. 
Fuel Up Supps Burn Formula Grade: 7.5
Meh. I've seen formulas like this a million times before, and I still don't really like it. Fuel Up uses three separate proprietary blends to house the ingredients. This means it won't say exactly how much of each ingredient you get. But that's pretty commonplace among supplement companies. Let's run through the list of active ingredients in Fuel Up Supps Burn: 
Caffeine
Citrus Aurantium
4-Hydroxy-N-Methylphenethylamine
Halostachine 
Black Pepper Extract
Acacia Rigidula
L-Tyrosine
White Willow Bark
Raspberry Ketones
Glucomannon
Zingerone
Yohimbe
Chromium
Amla Root
Eek. That's all I will say. This formula is WAY too edgy for me. They use yohimbe plus 350 mg of caffeine for energy, first of all. That is a MONSTROUS stimulant amount. Like. If you are a coffee drinker, or pre workout drinker, you DO NOT want to be adding this much additional stimulants to start your day. Particularly if you have irregular heartbeat like me. (Scared face emoji). 
Other things I don't like in this product are the Acacia, and also the halostachine. These are two un-proven supplement ingredients that, in all honesty, will probably come under FDA scrutiny. In my opinion, these ingredients are stronger than Picamilon or AMP Citrate- and those two compounds are history, courtesy of our lovely government. But government aside, I don't think I want to be putting these things in my body. 
(edit- since I first started writing this Fuel Up Supps Burn review to when I posted this review, the FDA actually HAS banned Acacia Rigidula. So there's that. You probably will see a recall on this product shortly)
Fuel Up Supps Burn Packaging Grade: 8.3
This product has as interesting look. They've gone with the tall, skinny jar that you've seen on some Cellucor products and others. I really don't think Fuel Up is going to win any sort of design award for their Fuel Up Burn packaging, but I think it does match the product. The product is edgy and hardcore. It's not for the faint of heart. I think you can see that reflected in the product both in how it looks and how it comes across. The red colors used are totally in-your-face, as is the product name 'Burn'. Even the font that Fuel Up uses for the main graphic looks like it wants to hurt you. The fat incinerating compound uses some sort of faint sun graphics in the very background of it's label that gives it an even more aggressive vibe. The one thing that I think Fuel Up has done well on this product is create something that is comprehensive. I don't think too many companies do as good a job at creating unity on their products. Very often times the product have no rhyme or reason to how the label fits together with the purpose of the product, but at LEAST Fuel Up did do that. I don't particularly care for Fuel Up Burn as a product, but I will give them credit where credit is due on the packaging. 
Fuel Up Supps Burn Review Summary
Fuel Up Supps Burn Performance Grade: 8.3

Fuel Up Supps Burn Formula Grade: 7.5

Fuel Up Supps Burn Packaging Grade: 8.3

Fuel Up Supps Burn Value Grade: 7.0
This product works pretty well as a mood enhancer and appetite suppressant, but that's because the formula pushes the envelope with some rather questionable ingredients. I personally wouldn't buy it since the FDA has banned some of the ingredients in it. Don't get burned by Fuel Up Burn.* 
Fuel Up Supps Burn Final Review Score: 6.0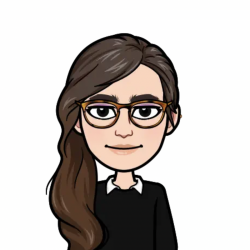 Latest posts by Allie Lewis
(see all)