FitMix by I Eat Protein Reviews are starting to pop up all around like little hedgehogs so I figured, hey why not start doing a few ieatprotein reviews of my own. I have all the tools. I have a nut butter review section, and I have a protein section. So tomorrow I will be doing a ieatprotein coffee protein review, but today I will do the powdered peanut butter mix protein first. There are not so many things that I enjoy usually about powder protein, but who knows, maybe FitMix will be the first peanut butter powder that I enjoy. In this Fitmix review I'll give you the total rundown on this peanut butter product. The first thing I'll do is talk about myself, the music I listen to, and my likes and dislikes of my life today. You probably think I'm kidding, but it's real. Lol. Yes I write awesome reviews but this is also my personal blog sooo if you want to skip the boring musings of a mid-twenties chick, you can just skip the first paragraph. But after that, we WILL talk about I Eat Protein Fit Mix. We're going to talk all about the flavors, the ingredients, and even the packaging. This will tell you literally everything you will need to know. I'll even compare it to some of the other nut butters that I've reviewed so know how I Eat Protein stacks up to the rest of the protein nut butter reviews. Sound good? Let's get the FitMix Review cranking.
Musings. Musings. What even happened in my life today. I'll tell you- it was one of those days that seemed to go on forever.
I feel like I got more done today than most people do in a week.
There are a few things that I know, and one of them is how to re-stock a mean shelf.
Yeah, so working at Calvin Klein isn't the most glamorous job ever.
But as I sat there, admiring my work, and scooping into Fitmix protein peanut butter, I realized, hey.
I got A TON done today. I felt like superwoman.
And you KNOW superwoman took adderall on Thursdays too.
Lol. Shutup. But seriously.
The thing you have to understand is that. Hm. I forget.
But the point is- I ate lots of Fit MIx peanut butter today.
So you could say. I eat protein. I ate protein.
Whatever. Let me tell you which of these protein mixes was my favorite in terms of flavor.
What's the Best Flavor of I Eat Protein Fit Mix?
There are three flavors of Fit MIx- each one with their own special qualities. The first one that I tried was Chocolate. I mean. How could it not be. So let me describe to you a little bit about each flavor and then give my overall opinion on how each one compared to another. So. Let's start at the top, right? Chocolate was the best flavor of Fit Mix Powdered protein peanut butter. This is a flavor that seemed to hit all the right taste buds.
Chocolate flavored I Eat Protein Fit Mix is quite tasty. Like I said- it really seemed to hit all the right taste buds at all the right times. There seemed to be chocolate everywhere on the palette. Sometimes these nut butter start out really good, and then sort of morph into something more fibrous and nutty and raw. These powdered nut butters, while they lacked some of that really true butter consistency, made up for it in big flavors. The chocolate was the 'biggest' and nearly dried out my mouth from the cacao. I also used very little water to bring out more flavor and texture. I give the chocolate Fit Mix protein peanut butter a 9/10 on taste.
Second up is the cinnamon. Not surprisingly, the other 'flavored' version of Fit Mix is the best. I would have liked to see them maybe add some raisins in here to make it more of a fun flavor. But I suppose I could just not be lazy and add some of my own. This flavor of I Eat Protein peanut butter was almost as good as chocolate because it also managed to have nice balance of added flavor while still allowing plenty of true peanut flavor to come through. You really feel like your eating spoonful after spoonful of peanut butter. Just with less calories and texture.
The third best, or I guess you could say 'worst' flavor of I Eat Protein is the regular flavor. This flavor of Fit Mix lacked the extra excitement of the other two, and also made me realize that the other flavors do really well because they 'mask' some of the 'real' Fit Mix taste. With the plain flavor, you really can tell you aren't just eating gobs of Teddies. You can tell the flavor and texture are not as three dimensional and substantial and hearty. I still could eat this one, but I would definitely go with one of the flavored ones if I were you.
I Eat Protein Fit Mix Ingredients:
So we've covered the flavors. The chocolate is by far the best one. Now let's take a quick peak at both the macros and also the ingredients. What I noticed first and foremost when I bought this Fit Mix was how simple the ingredients are. It literally is just peanut powder, with added protein and then flavorings. The chocolate flavor literally has just five ingredients:
Roasted Peanut
Whey Protein Isolate
Cocoa Powder
Sucralose
Salt
That's a small ingredient list. I love that they use whey protein isolate instead of a vegan source, because whey is so much more beneficial to me as I prep for my show. I can't afford to be on the vegan train and compromise. The thing I DON'T like that much about Fit Mix from an ingredient standpoint is how they use sucralose. I've been making an effort to cut out artificial sweetener from my diet to see what happens, and so I wish it wasn't included.
The macros of I Eat Protein aren't too bad either. When you compare it to regular peanut butter or Buff Bake, it's easy to see why this company is selling the heck out of Fit Mix. In three tablespoons, here is what you are getting:
Calories: 74
Total Fat: 1.5g
Sat Fat: 0g
Sodium: 105mg
Total Carbohydrate: 5g
Fiber: 1.5g
Sugar: 0g
Protein: 10g
Wow! Three tablespoons for under a hundred calories? Sign me the heck up. I love Fit Mix. Lol. I'll be honest, in terms of flavoring and eating experience, you would much rather have real peanut butter, or one of the 'real' nut butters like Buff Bake or Wild Friends. But what you give up in taste and eating pleasure you make up for two-fold when you realize how much easier Fit Mix is to fit into your diet. So I'll give it an 'A' on the ingredients. I would give it an A plus if it used natural sweetener.
I Eat Protein Fit Mix Packaging Grade: 8.4
This protein is pretty good looking. It actually looks a whole lot like the new versions of the D's Naturals products. D's Naturals has undergone several changes visually speaking in the past months, and I think they've actually come up with something that looks good now. Ironically, it also happens to look exactly like Fit MIx. Or. You know what? Perhaps D's Naturals actually saw and decided to model his packaging after what I Eat Protein has done with theirs.
This product uses unique designs for each flavor- a touch that I've alway appreciated. The chocolate flavor, for example, has a white and brown color scheme that matches up beautifully with the product within. The lid picks up accent of white used, while the brown is a perfect match with the butter within. The chocolate graphic is a stunning, photo-realistic portrayal of the flavor experience that you are about to embark on. The Fit Mix logo is stylized almost like the 'Chopped' logo (any other 'Chopped' fans out there?!), and the Ieatprotein logo lies quietly perched at the top. The only other main callout on the front is the note '90% less fat'- indicating the products key selling point against the competition. All in all, a terrific design. Good work to I Eat Protein folks on the packaging!
I Eat Protein Fit Mix Review Summary
I Eat Protein Fit Mix Flavor Grade: (avg.) 8.6

I Eat Protein Fit Mix Ingredients Grade: 9.1

I Eat Protein Fit Mix Packaging Grade: 8.4

I Eat Protein Fit Mix Value Grade: 9.2
It's sort of unfair to compare Fit Mix to the other protein nut-butters out there, just because it's a powdered version as opposed to an actual nut butter. That's why I'm not going to say 'buy this over Wild Friends' or 'buy this over YouFresh Naturals'. Those 'real' nut butters are more fun to eat. But this product has it's place if you want that fun protein snack without the big calorie hit.*
I Eat Protein Fit Mix Packaging Grade: 9.1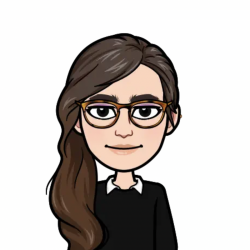 Latest posts by Allie Lewis
(see all)