Alright. So. It's been a great deal of time since my last review so hopefully today's Gamma Labs 24k Gold Pre Workout will give you guys all the satisfaction you've been yearning for since my absence recently. So vain. So vain. Lol. But no really I'm glad to be back and this week I'll try and get back on my regular cadence of posting daily pre workout reviews for you guys. Today's review is pretty awesome and is all about the Gamma Labs gold pre workout. And yes, this pre workout is said to have ACTUAL gold in it. Which is pretty crazy. I'm not sure if gold is edible or not. But I guess unless we think Gamma Labs is trying to kill us, we are being told that gold is actually edible. Who knew! Not I. In this review I'll tell you if the golden pre workout is worth trying. We'll talk about the flavor, the efficacy, the formulation quality, and of course the packaging in my first pre workout review in quite some time. So sit back, relax, and watch me put my Midas touch on this Gamma Labs 24k pre workout review.
The 24k Strength Formula from Gamma Labs is everything you've ever wanted if you are like me. What do I mean by that? I mean that I love anything shiny, expensive, and golden. So obviously I was thrilled when I saw the announcement on Gamma Labs Facebook that they were releasing this 24k Gold pre workout. What a beautiful jar this is. But how does the powder inside taste? Let's start with the Gamma Labs 24k Gold Pre Workout flavor review. 
Does Gamma Labs 24k Gold Pre Workout Taste Good? 
I bought the one Mixed Berry flavor of 24K and thought it was just alright. I think I've definitely been spoiled by my years of drinking Cellucor C4, which is, in my opinion one of the best-tasting pre workout drinks around for a long time running now. The 24K pre workout tastes just okay in my opinion. The flavors are not quite as good as you would expect from a company with the resources and history like Gamma Labs. And you know from my Gamma Labs G-Fuel reviews that I wasn't blown away really by any of the four flavors that I tried. Eh. The lemon ice was alright. But. Nothing blew me out of the water.
The mixed berry needs more sweet, and actually much more of a berry flavoring agent in my opinion. It just came in very flat to me. So. I think I'll give Gamma Labs a sort of 'ho-hum' rating of just 8.5 on the flavor. Let's move into performance for the 24k pre workout. 
Does the 24k Gold Pre Workout Perform like Gold? 
The short answer is 'sort of', and the long answer is that the Gamma Labs 24k Pre Workout just does not perform as flawlessly as it's golden sheen might have you believe. I found this pre workout to give a good punch of energy up front, but really lack some of the back-end efficacy that I have come to expect of pre workouts after reviewing hundreds of them. 
I tried 24K for my 'hungover' special workout consisting of ten sets of squat to press. I always do this workout on the Monday following a drinking day, and it almost always pays off for me. Meaning even though I almost have a heart failure during it, I always leave the gym feeling back to normal. This 24k pre workout got me into the gym okay, but once I was there, I felt like I was really sort of lacking the sort of DEEP energy that some other pre workouts have given me. By the fourth set of my squat to press, I could feel 24k sort of wearing off, leaving me with a partial tank of energy and just not very much left to power through. I dug deep and finished the workout, but I really would have liked if Gamma Labs pre workout had lasted longer into my workout, the way several others do. Let me discuss some of the ingredients in Gamma Labs 24k Pre Workout now. I'll give it a B minus on performance. 
Gamma Labs Pre Workout Formulation is so Average
The days of the proprietary blend are more or less over, and that means that we're given full insight into dosages of each pre workout in the modern day. I have found that while some pre workouts deliver with full, effective dosages, some others, and Gamma Labs is included in this, have seemed to fall short on their dosages. Let me give you some examples within this product: 
Creatine Magna Power: Underdosed 
Acetyl-L-Tyrosine: Underdoesed 
Glycerol Monostearate: Way underdosed 
ATP: Underdosed 
Those are four expensive ingredients that you really would like to see dosed higher. I've been seeing tyrosine used more and more in pre workouts, most notably in C4, and others. I know that the 10mg in Gamma Labs 24k Gold Pre Workout is completely not effective. They also have put a laughable amount of ATP in here. The gold too. I mean. 5 hundredths of a gram of gold? I get that the gold part is totally for show and a bit of a Gamma Labs gimmick, but I guess my opinion is just why include it at all? Like. Why not just use that money to put some more creatine magnapower in there or something. Yeah. I just don't love the formula. Caffeine is dosed well at 300mg, and I do appreciate the pump ingredients they've included. I always get a good pump from Arginine, even if it has been pretty much proven as useless for performance. The performance of a pump is just that it looks good. Lol. But. This formula is good but not great. A little more real performance and a little bit less flash on the part of Gamma Labs and they'd be in a good place. Let's move on to packaging now though. 
24 Gold Pre Workout Looks Fantastic.
There's no debating that appearance is important in the realm of pre workout supplements. I mean. Have you checked out my top pre workouts in a while? Very rarely do I take a supplement that doesn't look absolutely fantastic on the outside. I very much enjoy gold. This much you know. And probably  you do too. So let's face it humankind loves gold. Which is why I have to tip my hat to Gamma Labs on their decision to create a golden pre workout. It's just awesome visually. 
The golden tub. 
The golden Lid. 
The golden name and graphics. 
Why not just make a gold pre workout with real gold in it? I mean. What a brilliant idea by the folks at Gamma Labs. I LOVE love LOVE the font used on the label '24k'. It's just pure brilliance. It matches the product them so well. The black backdrop that frames the gold grahics is angular, geometric, asymmetrical, and absolutely tasteful. They provide the PERFECT backdrop to the information presented on the foreground. I love how the gold icons echo the key benefits of Gamma Labs 24k Strength Formula in the most beautiful manner. They have absolutely hit it out of the park from a packaging standpoint with this one. I appreciate it. I really do. Let's move on now though. A 24 out of 10 on packaging. 
Gamma Labs 24k Gold Pre Workout Review Summary
Flavor: 8.5
Performance: 8.4
Formula: 8.0
Packaging: 8.4
Value: 7.8
The pricetag of the golden pre workout throws you for a bit of a loop here. I mean. $70 is just a lot of money for a pre workout. It really is. And some folks are going to pay it, heck, I did, but as I'm sure the Gamma Labs team is going to find out, the pre workout crowd isn't always the most sophisticated crowd. Not always the most savvy crowd. And You know what? They might not be willing to pay $70 for the special gold-infused 24k pre workout. So I think my final verdict is that the product itself is well-made, I just am not sure if it's going to be a winner in the long term, as I think it's price is just too rich for the masses. A cool concept, with adequate execution, regardless.*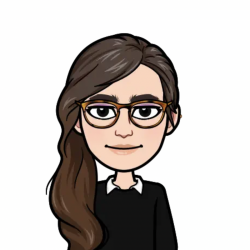 Latest posts by Allie Lewis
(see all)