Gamma Labs G Fuel reviews are sprinkled around throughout the internet and today I'm happy to be able to throw my hat into the ring and give you my own personal 2 cents on this product and if it's right or wrong for you. Gamma Labs G Fuel comes to us as a product less focused as much on fitness and working out as it is on the gamer community and some of the people who might not need a classic 'bodybuilding' pre workout and instead wants something a little more mainstream. But. Is 'mainstream' just slang for 'cheap'? I'll let you know in this review. So get ready to dive right in head first into a Gamma Labs G Fuel review. Ready. Set. GO.
Gamma Labs. I think I used to see them around the local GNC in various shapes and sizes. I think it used to be a primarily black tub with silver lid type situation, and I want to say they made some really plain supplements. Protein powder. Pre workout. Fat Burner. Amino. Probably that's about it. So when I this brand resurfaced as this sort of 'gamer' brand, I thought to myself, 'huh'. That's really something. I went online and bought a tub of the new G-Fuel pre workout to see what all the fuss is about. Actually. They don't even call it pre workout anymore. They call it an energy drink replacement. Pretty clever if you ask me. I got my hands on some G-Fuel and will tell you my thoughts. Starting with taste.
What's the Best Flavor of Gamma Labs G-Fuel?
I've tried four different flavors of Gamma Labs G-Fuel and I can tell you that one of them is hands down much better than the other three that I've tried. Here are the three flavors, in order of best-tasting flavor of G-Fuel to worst-tasting flavor of G-Fuel:
Lemon Ice
Tropical Rain
Watermelon
Kiwi Strawberry
Surprised? I definitely was when I tried the lemon flavor and discovered that it was more to my liking than the other three. I mean. How could plain old lemonade be the one that impressed me of all those four delicious-tasting flavors? Pretty crazy, right? But the lemonade is really tasty. It DOES taste a little bit ARTIFICIAL because it does use artificial flavors and sweeteners, but, I'm used to that at this point.
The lemon ice flavor is sweet, and tastes like a frozen lemonade from the mall. I know. I have really classy tastes. LOL. The other three flavors were all drinkable, although I didn't care much for the kiwi strawberry. I found it to be just a tiny bit too 'sour grapes' if you know what I mean. The kiwi strawberry is too sour and actually tastes much more artificial than the other three flavors of G-Fuel. The Tropical Rain G-Fuel is much better than the Watermelon too. It goes Lemonade, Watermelon, and then a little gap in my opinion, and then the other two. So that's my take on the Gamma Labs G-Fuel flavors. I'd probably try some others to see what they are like. Blue Ice is particularly intriguing. But let's keep moving through this G-Fuel review by talking formulation and ingredients.
What's in G-Fuel?
The ingredients in G-Fuel are pretty basic, but a little different from what you expect from a pre workout. You have your vitamin package, comprised of C, E, B6, B12 and of course Niacin. Then you get some energy from caffeine, taurine, L-Citrulline Malate, Caffeine, Glucoronolactone, N-Acetyl-L-Carnitine, Velvet Bean.
Focus comes courtesy of Choline Bitartrate, Huperzine, Vinpocetine, and Bacopa.
Then there's the weird sort of Antioxidant complex, which weighs in at a whopping 160 milligrams. Which means there is virtually none of this stuff in there. Of course there are all kinds of fun sounding things inside that complex like acai, blueberry, orange, watermelon fruit, pomegranate, etc. etc.
But, I mean, the amount of 'antioxidants' in 150mg of that antioxidant complex are not going to do that much for you. Let's just be serious about that. Lol. But. I mean. For an energy formula, there's nothing wrong with the G-Fuel formulation. It is definitely a little 'light' in terms of raw ingredients, which means most of the scoop contents are maltodextrin (filler), but, there's not really anything 'wrong' with that. You just have to go into it knowing you are paying for a Gamma Labs G-Fuel tub that is half full of filler. But. That's the way it is sometimes with these energy drinks that don't really have that much in them outside of the stimulants. So that's the rundown on the G-Fuel formulation. So that's the formula. What do I think of the product's benefits and energy feel overall?
Does Gamma Labs G-Fuel Work?
It certainly does work at improving energy and focus. I will give it that. I took about a scoop and a half, and then set about writing this very review actually. And I can tell just by my typing clarity, my energy level, and overall performance that G-Fuel definitely does what it is supposed to. Now. This is my second time taking it, with the first being prior to my workout yesterday. And I will tell you that as a pre workout, G-Fuel leaves something to be desired. I had some energy and intensity at the beginning of my workout, but that left me quicker than my college boyfriend when he found out I was on the softball team. There's more to the story don't worry. Lol. But yeah. G-Fuel works fine for a quick boost of energy but please don't go into it expecting to get a super effective pre workout boost.
Gamma Labs G-Fuel Review Summary
I think to summarize my thoughts on Gamma Labs overhauled G-Fuel pre workout but not pre workout…I would say it's certainly an interesting product to try. It's not really a pre workout. And it's not quite as convenient as my Rockstar Punched Zero cal that I've been chugging lately. And it's not as convenient as my VPX Bang. So. I guess. If you don't care about convenience then these are fine. But I don't think this is going to really stick when you have to take the time to scoop out a scoop of this crap into your shaker. Way easier to pop the top of an energy drink. Are the benefits of G-Fuel superior to a Rockstar? Maybe. But. I think I'm still taking my can of fizzy deliciousness over G-Fuel Energy drink powder.*
G-Fuel Final Score: B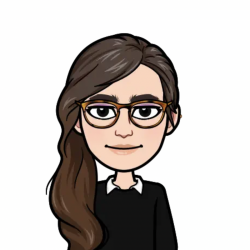 Latest posts by Allie Lewis
(see all)