Hello all and welcome to my second Ghost Lifestyle review, where I'll be going over the Ghost Whey 100% whey protein blend from the newest sports supplement lifestyle brand on the market. Scratch that. Call it the ONLY lifestyle supplement brand on the market. I think this company is going to do some really cool things in sports nutrition and I'm pretty stoked to tell you my thoughts on their first few products. As you know, I am a big supplement geek, so I was actually following the launch of this company from inception through to launch. I was really impressed by their Ghost Legend pre workout, which received a glowing review from me, the pre workout review Queen of the internet. Self-proclaimed, of course. But. I mean. My record speaks for itself. Just look at how many reviews I've written. Yeah. I know my proteins, too. And that's why we're here today, isn't it? You're here because you want to know two things. First, should you buy Ghost Whey. And second, if the answer to number one is yes, what is the best flavor? Well, I can tell you only one flavor because only one flavor exists. But as for the first question- on whether or not to buy Ghost Whey, you are about to find that out. Let's get this Ghost Protein review started.
I just finished up my inside look at the EVL Stacked Protein powder a few days ago, and I found it to be quite a basic product. There was literally nothing fancy about it. Eh. Actually I suppose it was slightly more complex than some of the more 'barebones' whey products out here, such as Ascent Native Whey (that stuff was not worth it at all). But EVL was a blend at least. This Ghost protein is not a blend. Since we're talking ingredients, why don't we actually look into that element of Ghost Whey first:
Ghost Whey Protein Formula Grade: 8.8
So this one is quite basic. Similar to most proteins out there, this whey-based formula uses a few different types of whey- namely isolate and concentrate. The little twist that Ghost Lifestyle Supplements has put on their Ghost Whey is by using 'lecithinated' protein. Now. That sounds like someone with a lisp trying to yell a Harry Potter spell in potions class. Doesn't it? LOL.
But in reality, it's a way of actually purifying the whey and getting more protein content out of it. They want you to see how the weight in grams of protein directly translates into actual grams of complete protein, so on the tub itself they show you the following:
Whey Protein Isolate: 14 g deriving 12.5 g (roughly)
Whey Concentrate: 13 g deriving 10 g
Hydrolyzed Whey Isolate: 3 g deriving 2.5 g
I think that's pretty neat. Many proteins won't go to such lengths to disclose the real amounts of whey that they use, so the fact that Ghost makes this effort is a really nice little piece of formulating on their part, and the main reason why I'm awarding them an above average grade of 8.8 on the formula. Basically what they've done is rule out any chance of protein spiking, or shady practice, since they are disclosing and breaking down exactly where every gram of protein comes from. Nice job to Ghost on that.
The only thing keeping them from an 'A' range on the formula is the usage of the sucralose to sweeten, and of course artificial flavorings. But. I mean. I don't think it's advisable to leave those out or else you end up with something that tastes like crap. And Ghost Whey Protein definitely does NOT taste like crap. Quite the opposite, in fact.
Ghost Whey Protein Flavor Grade: 9.0
The best products that I review usually all have a common thread among them. They have something that distinguishes them from the rest. The thing that Ghost has that sets it apart is really this awesomely creative flavor. The flavor is called 'Cereal Milk' and if you learn one thing from this Ghost Whey Protein review, it's that I'm a big fan of cereal milk, and I always have been. Cereal milk, for all of you that were synthesized in a test tube and were never children, is the milk left in the cereal bowl after you eat the cereal. It was the best part of morning before running out to catch the bus to school. And that's what this protein powder by Ghost Lifestyle is- the best part of a routine.
I have had the absolute delight of trying this protein three different times- twice in water, and the third, which is what I really want to touch on, I had it in milk. And it was then that I fell in love with Ghost Whey Cereal Milk flavored protein. I don't know who came up with the idea of a cereal milk protein but it's absolutely on point. The flavor is like if you took the bottom of the cinnamon toast crunch bag, dumped in a few apple jacks, and then a little bit of Life, and then just a hint of Fruity Pebbles, swirled it all around in the milk, and then drank it. It's sweet, salty, and has more flavor than your brain can even process. I totally 100% love it and know you would too.
Ghost Whey Protein Packaging Grade: 9.0
The Ghost team has done more than just a few things right when it comes to branding and labeling. As you read in my Ghost Legend pre workout review, I have found that the Ghost brand has vaulted very close to the top of my list of best-looking sports nutrition products. I love the colors, the fonts, and most of all, the over-arching vibe that gives Ghost it's edge. It seems to pay tribute to the free spirits and the rebels and the non-conformists. The people that I want to align with. I just really think it's brilliant, and it has an emotional clout that very few supplement companies claim. I love the Ghost Whey label because it keeps the Ghost style, but has a bit more warmth to the color palette. It has a bit of the same colors you would expect from cereal milk, actually. Tans, whites, and faded colors of milk-soaked corn cereals. Genius design, overall. Great job by the Ghost team.
Ghost 100% Whey Protein Review Summary
Ghost Whey Protein Formula Grade: 8.8
Ghost Whey Protein Flavor Grade: 9.0
Ghost Whey Protein Packaging Grade: 9.0
Ghost Whey Protein Value Grade: 8.3
I can safely say that Ghost is 2/2 so far in reviews. This Ghost 100% Whey Protein is everything I could ever want in a recovery protein powder. It looks gorgeous on the outside while it sits on my counter, makes my taste buds jump for joy when it hits the back of my tongue, and has a well-made formula beneath the lovely red lid. Chalk this one up in the win column for my new favorite Lifestyle supplement brand, Ghost!*
Ghost Whey Protein Final Review Score: 9.0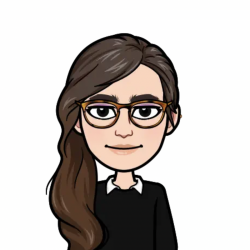 Latest posts by Allie Lewis
(see all)