Myofusion Protein Reviews are actually kind of hard to find, so I'm glad to finally bring our flavor of review to the Gaspari world. In this Myofusion protein review, I'm going to do what I always do when it comes to protein powder. I'm going to serve up the most awesome, unbelievable review you could ever imagine. We're going to talk taste. We're going to talk formula. We're going to talk packaging. There's no part of this protein that we AREN'T going to cover off on. And that's why this is going to be the best Gaspari Myofusion protein review on the internet. That's right, on the entire internet. Cocky little one aren't I? I guess that's what happens when you write hundreds of these things. You start to develop a sort of confidence. Speaking of confidence, I'm confident that I have a super fun bachelorette party coming up this week and I have a TON of stuff to do to prepare (namely ab workouts), so I am going to whip my booty into really good shape and hopefully recover enough with the help of the Myofusion protein powder. Let's go ahead and get started.
Gaspari Nutrition has actually been one of the companies I've used off and on over the years, mostly with their pre workout and BCAA products. I'm aware that they usually make more of a male-targeted product that is designed to get you super jacked and muscled-up, but the protein powder won't really do any of that. Protein is just there to help you recover from your workouts and you can actually use it as a good way to lose weight too, just by swapping it in for a snack that might otherwise be unhealthy. But I'm not here to write you a diet plan I'm here to tell you if Gaspari Myofusion Advanced Protein is actually a good protein supplement or not. Is it a thumbs up or thumbs down? Let's find out. I'll start with the taste. 
What's the Best Flavor of Gaspari Myofusion? 
I've tried four different flavors of Myofusion and they all are similar in many ways while at the same time there is ONE that stands out as the best-tasting flavor. Let me talk about each one and let the drama build before telling you which is my favorite! 
Chocolate:

I'm giving the chocolate flavored

Myofusion

an 8 out of 10 on the taste because honestly I expect better from Gaspari. I mean. A company that has been around for as long as these guys needs to be able to make chocolate protein taste a bit better than this. Like. Way better. The flavors are not strong enough. It's sweet, but there's not enough of a real authenticity to it.

 

Strawberries and Cream:

You know from my other protein reviews that strawberries and cream has never been one of my favorite flavors when it comes to protein powder. I much prefer the more indulgent flavors like peanut butter, chocolate, cookies, etc etc. I do really enjoy this take on strawberries and cream though. It has less of an artificial strawberry taste and more of a real, strawberry shortcake flavor to it that is really quite enjoyable. I give this one an 8.5 out of ten.

 

Vanilla Ice Cream:

The vanilla is somewhere between the chocolate and the strawberries and cream in my opinion. It's smooth, and it's sweet, but similar to the chocolate it seems to suffer from a lack of bold flavors. I really wish they had put more vanilla taste in it versus just having it be sweet. It gets an 8 out of ten. It's fine.

 

Peanut Butter Cookie:

Now HERE is the real winner. The best flavor of Gaspari Myofusion is without a doubt the Peanut Butter Cookie. I've only had this flavor in a protein powder one other time in my life, and it turned out pretty darn good. I was happy, QUITE happy when the first sip hit my lips and instantly I knew this was the one. What sets this flavor apart from the others is that it has a sort of butteriness to it that you just don't get from other flavors and other brands. I literally love this protein powder flavor. It gets a 9.4/10.

 
As an average, Gaspari Myofusion is probably an A minus on the flavors. I wouldn't get the chocolate or vanilla but rather one of the more interesting flavors. Trust me. 
Gaspari Myofusion Formula Grade: 8.9
The formula is what really matters when it comes to protein powders. You can have the best flavors in the world, but at the end of the day if your protein isn't 100% totally healthy, nobody is going to want to put that in their body. So when I did some digging into the ingredient formula, I was pleasantly surprised by what I've found. Gaspari makes a reasonably healthy, high-tech protein powder that probably gives some terrific result. I've only been taking it for a week, but I can tell that my recovery times are much better than they otherwise would be. Let's look at the macros of Myofusion Advanced Protein first: 
Calories: 140
Calories from fat: 25
Total Fat: 2.5g
Saturated Fat: 1g
Cholesterol: 50mg
Sodium: 120mg
Total Carbohydrate: 5g
Dietary Fiber: 1g
Sugars: 1g
Protein: 25g
So my first instinct is that the amount of calories is a little bit higher than your standard protein powder. 140 is a pretty solid amount, where I'm used to seeing something a little bit lower around 120 or even 110. But overall since you only have 5g of carbs the calories are still coming from protein, which is dosed nice and high at 25 grams. I think these macros are just fine. 
From an ingredient standpoint, there are a couple things to consider. Well. Really two. The first is that the protein sources are super high quality. You have a blend of whey protein concentrate, milk protein concentrate, whey protein isolate, micellar casein, and whey protein hydroslate. What this does is gives a nice extended release protein powder that keeps you full for a good long time, and also provides quality amino acids for recovery right off the bat. 
The second thing you can notice about Myofusion however, when you look at these ingredients, is that you can see quite a high volume of OTHER stuff that is not protein. These are the flavoring and texture ingredients, and really they don't seem like things you really want to put in your body. In each serving of Gaspari Myofusion you have Vegan Creamer which is fine, and then natural and artificial flavorings, carrageenan, salt, lecithin, two different artificial sweeteners, and mono- and diglycerides. These are things I don't want all that much of in my diet, so I have to dock them a little bit for these reasons. But if you are looking to totally avoid the artificial stuff, this might be a dealbreaker for you. 
Gaspari Myofusion Packaging Grade: 8.0
Gaspari has been around for long enough to be able to make things look PRETTY good, but not GREAT. Their strongest asset is the blue bottle, that provides the foundation for their product design. Wrapped around the blue bottle is the Myofusion label, that draws your attention to two important details- the product title MYOFUSION, which is is probably the most prominent. And second is the the flavor graphic which is chocolate bars. These two things are the biggest and boldest. The advanced protein powder callout is also quite large. I guess. Hm. Overall, the design is ok. The colors all work. The fonts all work, even though there are too many of them used in my opinion. You certainly aren't blown away though. There's no real WOW factor that makes you super excited about Myofusion, at least from a packaging standpoint. But what it DOES have going for it is the Gaspari name, branding, and a look the people have come to really enjoy, myself included. There's a sort of nostalgia that goes along with products and companies that have been around for a while, like this one. It's the way Gaspari should look, now and forever.
Gaspari Myofusion Review Summary: 
Gaspari Myofusion Protein Flavor Grade: 8.9

Gaspari Myofusion Protein Formula Grade: 8.9

Gaspari Myofusion Protein Packaging Grade: 8.9

Gaspari Myofusion Protein Value Grade: 8.9
Gaspari Myofusion is one of those sort of timeless products from one of those timeless companies that you just can't go wrong with. I really enjoy the peanut butter cookie flavor and I think you would all enjoy it as well. It's not the most natural protein powder on the market, but it is adequate. I think the price is fair, too.*
Gaspari Myofusion Protein Final Review Score: 8.9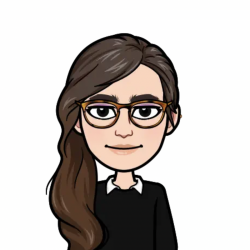 Latest posts by Allie Lewis
(see all)