I don't always go to Nutrishop for my supplements but when I do I usually ask the kind folks for their advice on what to get. So when I went in yesterday to make a purchase, and they brought out the Evochem Hydro Pro Protein, I was happy to scoop it up. Hydro Pro is one of these proteins that is just a good old-fashioned performer. It's not the most complex formula, but it does get the job done. In this Evochem Hydro Pro Protein Review, I'm going to tell you all about this protein- what I like about it, what I don't like about it, and everything in between. Just like all my reviews, I'll keep things light and entertaining. You're going to love my Evochem protein review I promise. The first thing we'll do is talk about the two formulas and help you decide which one is better of the two. The second thing we'll do is discuss the the formulation. We'll go over each and every ingredient along with the macronutrient profile to help us get a better understanding of what's gong on in this protein. Third, but not least, we'll go over the Hydro-Pro packaging and labeling. That stuff is important too, you know. Let's get started.
Evochem, not to be confused with EvoGEN, is a supplement company found most commonly at Nutrishop stores. They make a few different things, most notably the Thermovex product that is actually one of my most popular reviews here on the blog. So be sure to check that one out. I was pretty curious to try the Evochem protein since I did have a good experience with Thermovex. And, like I mentioned in the intro, HydroPro is the FIRST protein that the Nutrishop guy recommended when I first walked into the store, which was surprising. Sometimes they will push Stance supplements, or even a bigger name brand like Gaspari before recommending anything else so I was thinking right away that the Evochem Hydropro protein must be pretty good. Let's start talking about it. For the sake of variety, let's switch up the order and talk about the Evochem protein formula first. 
Evochem Hydro Pro Protein Formula Grade: 8.8
This protein checks out pretty nicely on the formula it's a touch higher in protein than most of them, while still maintaining a low carbohydrate count, as well as being totally fat free. That's right up my alley. The sodium is also super low, and the sugar is also zero. Sometimes these proteins will have either a high amount of salt or a high amount of sugar which makes it hard for me to really get behind the product. But not the case here. Hydropro might have the best macros of any protein I've reviewed so far this year! Let's look at the ingredient composition of Evochem Hydropro protein: 
Cross-Flow Microfiltered Whey Protein Isolate
Hydrolyzed Whey Protein Isolate
Aminogen
Natural Flavors
Artificial Flavors
Lecithin
Sucralose 
That's really not such a bad ingredient list if you ask me. There are a few things that I don't love, namely sucralose, which is an artificial sweetener. But relatively speaking that's still not so bad. Many products will use at least two, sometimes three artificial sweeteners in the product to give it taste. I can live with just one. The protein sources are also pretty good quality in Evochem Hydro Pro Protein. You have two different kinds of whey isolate- one appears to be of a greater filtration quality than the other, which is called aminogen. Not really sure what that is. But the takeaway here is that your protein is a whey protein product. Whey is good. And most of it appears to be super filtered for purity. Let's talk flavors now. 
Evochem Hydro Pro Protein Flavor Grade: 8.8
Another B plus on flavoring. Unlike the last protein powder that I tried, which was the Gaspari Myofusion, this product has a tremendous amount of consistency between the two flavors. The vanilla and chocolate both taste very very similar almost to the point where I can't choose which one is better. I think if I absolutely had to pick one over the other, I would go with the chocolate over the vanilla, only because the chocolate has just a tiny bit more complexity to the flavor profile. 
The vanilla tastes smooth, sweet, and just a tiny bit saltier than the chocolate, which I found odd since most companies will use more salt to create a 'bigger' chocolate flavor. 
The other thing I notice when comparing both flavors of Evochem Hydro Pro Protein is that the chocolate might have just a touch better consistency. At first I thought it was just a function of one of my Evochem Hydropro shakes using more milk and less ice than the vanilla one I made, but today I tested it out and made sure to use just water with one scoop of each flavor, and it was definitely a real thing that the chocolate was an overall better texture then the vanilla. 
Again. Both flavors are enjoyable and definitely drinkable, but if I had to choose just one over the other I would go with the chocolate. I think you'll like it. Let's talk about packaging now. 
Evochem Hydro Pro Protein Packaging Grade: 7.8
Packaging is always the Achilles heel of the Evochem products such as Thermovex and Phenadren…they just don't have a good look. I think the blue transparent tub was cool like ten years ago, but it's frankly a look that seems to have become a bit stale. The font used for the main 'HYDRO-PRO' product name is old and way too, how to describe it, 'robo-cop' for me. It's just OLD. It's too OLD. Lol. Happy Gilmore anyone? Yeah you got me. 
The overall layout and design of the Evochem Nutrition Hydro-pro label is not something that pleases the eye, for lack of a better term. All it is, half white on the bottom, and then half blue on the top. Separated by a black or blue line in between. Yuck. I think my baby cousin could've designed the Evochem Hydro Pro Protein label. And my baby cousin is literally a baby. Like 6 months old. Lol. 
But try and end positive Allie. Just try. Find something you like about this protein. Eek. I just can't anything that I really truly love about it, I'm not going to lie. There are some nice looking logos along the bottom half that I suppose add a layer of legitimacy to the product, but really that's all I can find that I 'like' about how Evochem Hydro Pro Protein looks. It's just not a great looking protein powder. But in the grand scheme of things the look isn't all THAT important. This protein is just fine. 
Evochem Hydro Pro Protein Review Summary
Evochem Hydro Pro Protein Formula Grade: 8.8

Evochem Hydro Pro Protein Flavor Grade: 8.8

Evchem Hydro Pro Protein Packaging Grade: 7.8

Evochem Hydro Pro Protein Value Grade: 8.6
I think I paid just over $45 for this protein, which was about the upper realm of what I was looking to pay for a protein powder- but you know what they say. If you want the best, you have to pay for the best. Not that this protein is really the best. I would say it's like the fifth best protein I've tried this year. Which is still pretty good. But I think it comes up just short of being one of those really amazing proteins. 
Evochem Hydro Pro Protein Formula Grade: 8.6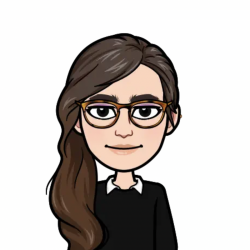 Latest posts by Allie Lewis
(see all)