Tonight's review is focusing on the BRAND new Ghost Lifestyle supplement brand, which has now a three-product lineup including the focus of today's review- GHOST Legend pre workout. In this Legend pre workout review, I'll do what I have always done over the course of my one hundred reviews of these things. Yes, you read that correctly. I've reviewed over a hundred of these pre workout supplements. Meaning basically there's nobody on the face of this planet that has written as many words about pre workout drinks as I have. There are some things I don't know about. But pre workout ain't one of them! Excuse the double negative and the blatant tire-pumping, but I'm just really happy that you found the best Ghost Legend review in the world. And actually probably one of the first since I was probably one of the first ones to try this product. In this review I'll talk about Ghost Legend flavor, formula, performance, and packaging before reaching a final review score based on those four data points. If this sounds good to you, let's cut the jibber jabber and launch head first right into this Ghost Legend pre workout review!
I was so excited for this pre workout that I very nearly peed my pants when I first started learning about this company. Ghost Lifestyle supplement brand? Are you kidding me? It's like snapchat meets partying meets the gym! I really don't know if it gets too much better than that.
The promotional videos only further piqued my interest, as the Ghost brand started revealing more and more of their sponsored athletes, and non-athletes for that matter. I actually think that two of the biggest signings are Disc Jockeys which is kind of cool. 
But anyways. I'll shutup about the Ghost brand. All you need to know is they had a really cool marketing campaign leading into their launch. So when I found out that my man actually bought me some Legend for my bday the DAY it came out for purchase, I was beyond ecstatic. Like. Practically sitting at my doorstep waiting for Legend to arrive! When it did, I tore into my blue raspberry flavored Ghost Legend and began my analysis that you're about to reap the benefits of. Let's begin with flavor. 
Does Ghost Legend Taste Good? 
Ghost Legend pre workout tastes about as good as you are going to get in the sports nutrition space. The thing that I personally like the best is just how totally sweet and 'deep' the flavor runs. I swear. You can drink Ghost Legend and not think for one little second that you are drinking a drink full of performance enhancing chemicals. Wow. That makes Ghost Legend sound super hardcore. Lol. Well it kind of is. But more on that later. Lol. ANYWAYS. What you need to know is the blue raspberry flavor is EXACTLY how you are imagining it. It's sweet, tangy, and turns your tongue blue. Just like it should. I actually can't wait to drink my Ghost Legend pre workout each and every morning. It's like a little highlight of my day. Flavor gets a 9/10. Let's talk performance. 
Ghost Legend Pre Workout Performance Grade: 9/10
The performance matches up PERFECTLY with the taste. In fact, taste is the perfect primer for how Ghost Legend performs. The guys at Ghost said they were pushing for energy, focus, and pumps. For someone who does a ton of endurance exercise, this didn't really sound like music to my ears. But the fact of the matter is that I did my rowing workout- my HARDEST rowing workout- fueled by Ghost Legend pre workout, and I will tell you it was one of my best workouts of the Summmer so far. Sounds like no big deal since Summer just began, but it really is. I was happy as a clam coming out of the gym. 
Ghost does a great job balancing the energy and focus. Some of these pre workouts are just WAY too strong, and make my heart feel  like it's beating out of my chest. I'm talking about you, MAN Game Day. Legend is truly Legendary in that it woke me up right from the beginning of my workout and made me finish strong the whole way through. I actually think the endurance was a huge element of this pre workout and they should probably start hyping that part of it too for us ladies who aren't about that whole pUMP thang. 
Ghost Legend Pre Workout Formula Grade: 8.6/10
The formulation of Ghost Legend is somewhere between Cellucor C4 meets Neon Volt meets White Rapids. I see a lot of crossover between all three of those. Here is the full supplement facts panel: 
The thing I like best about this formulation is the big hit of Beta Alanine, which is probably what gave me that crazy endurance ability. The product uses two kinds of citrulline which are mostly the featured ingredients to bring up the 'pump' side of things. And then it's surrounded by popular ingredients such as agmatine sulfate, olive leaf extract, two kinds of caffeine, and olive leaf extract. A bit of NADH rounds out the formulation. My only critique of the formula would be to ditch the proprietary blends, but that's not really THAT much of an issue to me. Like. What am I going to do with the knowledge of exactly how much rhodiola is in my pre workout? Seriously? Nothing. But. It's a good formulation.
Ghost Legend Pre Workout Packaging Grade: 9/10 
This is really one good-looking pre workout. I knew it would be. And frankly the artsy labels is one thing that I think is going to make this brand shine. I love the sort of 'graffiti' look that Ghost brought to their packaging. It makes me think of the beach in LA or something. I think it's also really cool that the Ghost logo is a ghost. I don't know why. It shouldn't mean that much to me but I just think it's super cool. The other thing that I love is the color palette. I mean. It's like. Something from another planet. I don't know what sort of alien designer chose these colors, but I'm so glad he did. The teal. The neon green. The red. It's all just super attractive and loud and cool. I enjoy the way these products look very, very much. Another 'A' for Ghost Legend on the packaging. It's distinctive and handsome. 
Ghost Legend Pre Workout Review Summary
Ghost Legend Pre Workout Flavor Grade: 9/10

Ghost Legend Pre Workout Performance Grade: 9/10

Ghost Legend Pre Workout Formula Grade: 8.6/10

Ghost Legend Pre Workout Packaging Grade: 9/10

Ghost Legend Pre Workout Value Grade: 9/10  
For about $50 shipped, I think Ghost Legend is a great buy, and a real contender for our BPW Top Ten pre workouts in 2017. It tastes incredible, performs tremendously, and basically does everything you need it to no matter what workout style you have. I highly recommend Ghost Legend. 
Ghost Legend Pre Workout Final Review Score: 9/10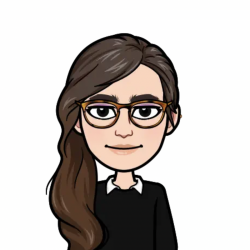 Latest posts by Allie Lewis
(see all)