A bunch of people think it's weird when I review MAN Sports products because obviously I'm NOT a man, and many of YOU are female. But. MAN Sports is one of the most relevant sports nutrition companies out there on the market. Today I'm going to review their new 'Clean Protein'- a product that I've known about for a little while but only just NOW tried. In this MAN Sports Clean Protein review, I'll bring you so much value you won't even know what to do. I'm going to talk about flavors, formulas, packages, and tie it all together in one amazingly concise review summary. So if you're considering buying this product, you need to consider what I'm about to say in this review. This might just be one of my best protein powder reviews I've ever done. Just saying. Lol. So let's stat the show!
Like I said, MAN Sports is doing some big things in 2016. I have reviewed their pre workout GAME DAY (somewhat reluctantly), and found it to be one of the better pre workout products in terms of energy- but on the other hand it may have been TOO strong. You literally feel like your heart is going to stop. Not a great feeling. Lol. So the thing that I did like about this Clean Protein is that there was no risk of my heart stopping. Quite the opposite. My heart almost stopped from tasting such ridiculously good flavors! But. Which one is best, you ask? 
What's the Best Flavor of Clean Protein? 
I have weird friends. How weird, you ask? Well. Let me just put it this way. The protein powder was all over my kitchen. Bag after bag of Clean Protein on my counter, with shaker bottles strewn about. It looked like a MAN Sports Clean Protein test kitchen. Or some perverse sports nutrition version of chopped. 
We had milk, bananas, peanut butter, almond milk, berries, everywhere! It was mayhem. But we did have three flavors of MAN Sports Protein to try. We had the Peanut Butter Bits, the Cookie Stuffed Cookie, and then the standard Vanilla Ice Cream. 
Edit*: Apparently there is a UNICORN MILK flavor too that we didn't try! It sounds so good!
But anyways- we did get to try three different flavors of the MAN Sports Protein, and here is how we ranked them: 
The best flavor of MAN Sports Clean Protein is the Peanut Butter Bits. It might be because the little flavor emblem sets up your mind for this, but we swear this protein tastes just like the Reese's Peanut Butter Puffs cereal. It's beyond tasty. It's sweet, salty, smooth, and so satisfying. If you use a scoop and a half, mixed into a cup of milk, some ice cubes, and a dab of real peanut butter, you literally enter into protein nirvana. It's so freaking good. 
The second best flavor is actually the vanilla. I know. It sounds plain, but the thing is- it's QUITE good on it's own, and then when you add in other ingredients like some berries, or nut butters, or what have you, you can make some super tasty vanilla-ey shakes with the Vanilla Ice Cream flavor of MAN Sports Clean Protein. Super good and versatile. 
Cookie Stuffed Cookie is actually the third best flavor, or the worst of the ones that we tried. But. That phrasing is quite misleading because this is probably still a 9/10 on taste. They are really all delicious. This one tastes more like Oreo than Cookie Dough (those are the two flavors you are supposed to get from it), and it's totally tasty. It might be just a TAD too rich/sweet, but if you have a big sweet tooth, this is probably the one for you. 
MAN Sports Clean Protein Formula Grade: 8.8
The cool thing about Clean Protein is that they've really done something unique with their labeling and formulating of this protein powder. They've basically taken a protein blend, and instead of keeping the proportions very secretive, they disclose literally every part of the protein complex. Just looking at the supplement facts you can see very clearly that you have:
8 grams of Whey Protein Isolate
9 grams of When Protein Concentrate
6 grams of Micellar Casein 
6 grams of Milk Protein Isolate
They even disclose the amounts of complete protein that each type of protein yields, since it's never an exact 1:1 ratio. I thought that was really neat. 
The macros are very standard but in a good way- you have 25 grams of protein, 120 calories, 3 grams of carbs, and not much else. A good hit of calcium, at 31%, which is nice. The sodium is not insignificant at 210mg, but I've seen worse in a protein powder. 
Overall Clean Protein is a good formula. One thing I will note, however, is that the 'Clean' part is a little misleading. When I think 'clean' I think no artificial ingredients, and this protein clearly uses artificial flavors and sweeteners. Not sure how I feel about that. Wait, yes I do. I think it's a little shady/misleading. I'm going to bump the formula grade down to an even 'B'. But. It's not a deal breaker, really. 
MAN Sports Clean Protein Packaging Grade: 8.6
MAN Sports is kind of a weird brand. It's like they go for a super targeted male customer, but then at the same time they don't want to alienate us ladies. I think they've managed to come up with a label design that actually walks that fine line between masculine and feminine. The yellow is bold, loud, and bright without coming off as too 'Promera'-y (Promera might have some of the worst packaging in the business IMO).
The thing MAN has become really good at is selling you on their flavors. For example, take my favorite flavor, peanut butter bits. This flavor has the cutest little flavor graphic just sitting in the upper right corner of the pouch. It looks exactly like a Reese's graphic designer made it! I don't know if their are legal considerations that they will have to deal with because of that, but I personally think it makes the protein powder inside taste better Lol. 
My biggest critique of MAN Sports' Clean Protein is the Pouch. I hate pouches. Like. Just suck it up and use tubs like everyone else. They are heavier and bulkier but they don't make a mess like pouches. And these stupid MAN Sports Clean Protein pouches are SO hard to re-seal. But. Enough of my complaining. The package design itself is quite good.
MAN Sports Clean Protein Review Summary
MAN Sports Clean Protein Flavor Grade: 9.1

MAN Sports Clean Protein Formula Grade: 8.8

MAN Sports Clean Protein Packaging Grade: 8.6

MAN Sports Clean Protein Value Grade: 8.5
I think at $44, Clean Protein is priced about what it should be. It's therefore not your 'budget' protein powder. It's a good formulation that uses a ton of high quality proteins. The fact that they don't use amino spiking is much appreciated too. I do like this MAN Sports protein and would recommend it to you guys.* 
MAN Sports Clean Protein Final Review Score: 8.8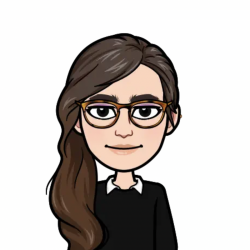 Latest posts by Allie Lewis
(see all)