Kion Amino reviews have finally arrived here on the blog and I'm VERY excited to share my thoughts on these new EAAs from Ben Greenfield.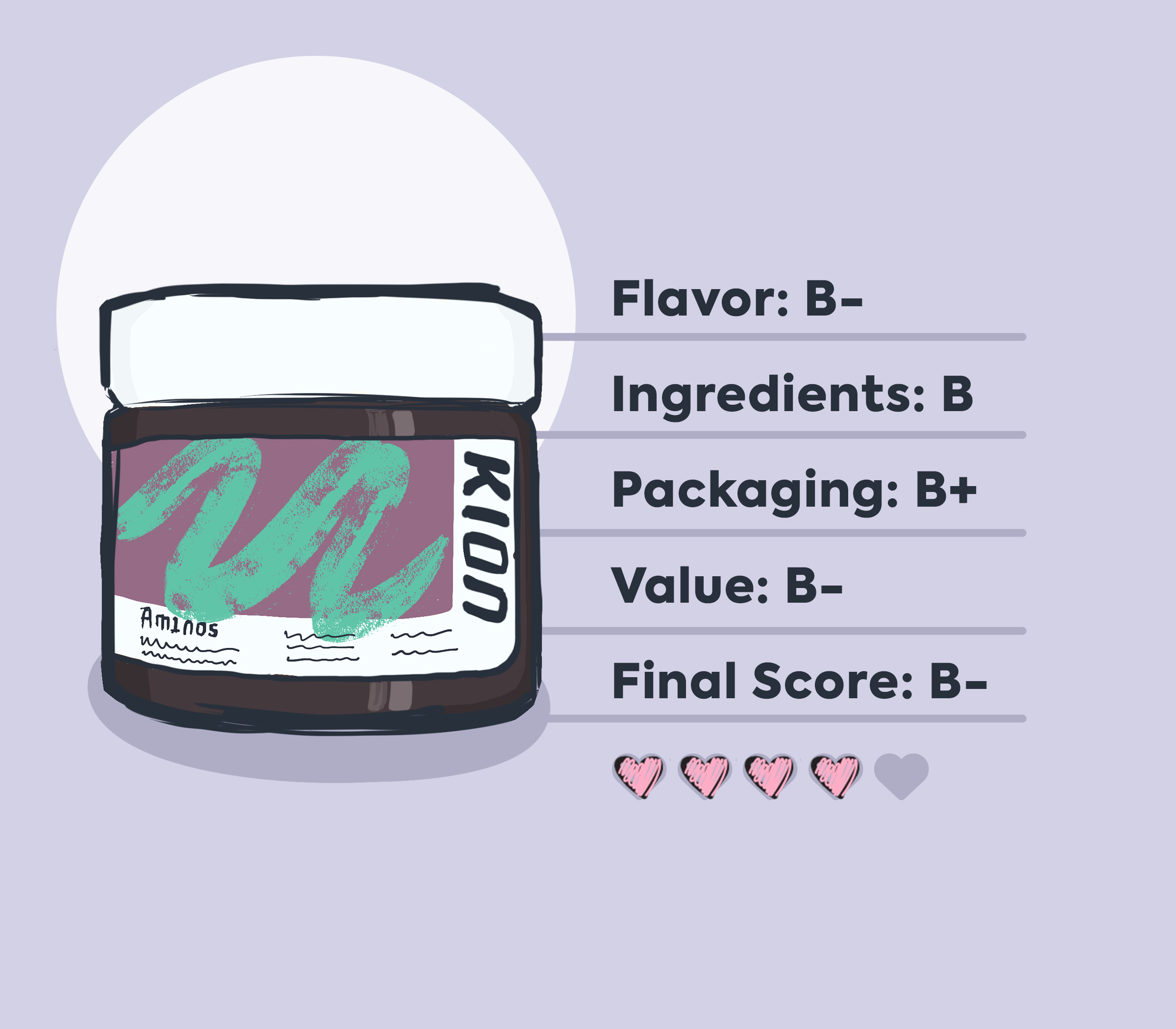 This is one of the first among a wave of EAA reviews that I'll be producing over the next few weeks.
As you guys know EAAs are the hot new item in sports nutrition so it only makes sense that I would dive into one of the most popular new brands in the business and see how they've done.
Today we're going to discuss KION in DEPTH- focusing mostly on the formulation, the flavor, and any effects that I've noticed so far.
If that sounds good to you, let's begin.
Behind the Kion Brand…
KION Aminos are brought to us by the legendary Ben Greenfield's KION supplement brand.
KION is not really what you expect when you think of traditional sports nutrition brands.
The brand sells amino acids yes, but also coffee, skin care products, energy bars, and some other do-dads.
KION Aminos are what I've heard him promoting the MOST lately on his podcast and so I wanted to go over those first.
What are EAAs, Again?
'EAA' stands for 'Essential Amino Acids'.
Essential means that you HAVE to get them from outside sources- your body cannot make them on your own.
So it does make sense to get them from an outside source like an EAA powder.
There are 9 EAAs and the ratio in which they are mixed is very important.
There are some studies that show that their is an OPTIMAL EAA RATIO which impacts how effective it is (or isn't) for boosting athletic performance, muscle growth, etc.
What's In KION AMINO?
So why am I telling you all this?
Because KION Amino IS an EAA formula, and we do want to consider the ratio of those EAAs so that we know how effective or not the formula is.
I was super curious to see if I could find out the KION Amino ratio in the formula.
I could not find it.
But. That's not to say that they haven't picked a good ratio…
In fact I do trust that Ben Greenfield and his team would've been perfectly capable of coming up with a winning ratio with all of their knowledge of, and connections within the fitness industry.
Let's take a quick look at the full ingredients list now:
Kion Ingredients
Leucine
Valine
Isoleucine
Lysine
Phenylalanine
Threonine
Methionine
Tryptophan
Other Ingredients: Malic Acid, Mixed Berry Flavor, Citric Acid, Stevia, Sunflower Lecithin
Formulation Analysis
Look…this is a SUPER simple formula.
You have 8 of the 9 EAAs (still not sure why they don't include histidine)…
But yeah it's just aminos and some basic flavoring ingredients in here. Very simple…
So the KION Amino formula looks pretty standard.
Nothing out of the ordinary…
Let's talk briefly about how it tastes.
What is the Best Flavor of KION Aminos?
I actually did try both the lemon lime and the mixed berry flavor and I can tell you…
that the BERRY flavor is definitely the best flavor of KION Aminos.
The lemon lime was okay but it was a little too bitter for me, and I was also getting a bit of an after-taste that I didn't love.
Not like a TERRIBLE aftertaste but it just wasn't very pleasant.
The berry flavor is also a little bit sweeter and didn't have the same degree of aftertaste.
So go with the berry if you are going to try KION Aminos.
Overall these KION Aminos aren't quite as great-tasting as some of these other supplements that I have reviewed, but it is okay.
Keep in mind that KION is naturally sweetened and flavored and many of the aminos that I have reviewed are not.
Let's look at my thoughts on what these KION Aminos have done for me now, in terms of effectiveness.
Do KION Aminos Work? 
Essential Amino Acids are supposed to help in a few different key ways.
The way that I understand it, these are the main benefits or EAA supplementation: 
Recovery
Since you are ingesting the building blocks of protein, EAAs are supposed to obviously help you re-build those muscle fibers stronger than before, and rebuild them faster, so that you can get back in the gym again sooner (uh who actually wants/needs that? LOL).
Performance
The KION Aminos directions say to take KION EAAs 30 minutes prior to exercise, and then again every two hours later that you are working out.
I don't know about you guys but literally none of my workouts are going that long, but, maybe if you are Ben Greenfield's level, you do.
I certainly am not but I still did take an extra serving immediately after my workouts. 
Cognition
This is an interesting one…
I thought that the KION EAAs were strictly for athletic benefit, but the cool part about EAAs is that they actually do help with brain/cognitive function as well.
It's pretty cool that the building blocks of protein do also assist with mental acuity and cognition. 
So. Did I personally experience all three of these benefits?
I think it's a little too early to tell, honestly.
Sometimes I do think that I was experiencing these things, especially relating to physical performance…
And my ability to recover even within a workout.
I could tell that the KION aminos were helping me push longer.
Just for some additional context, I was taking 1 scoop before Barry's Bootcamp workouts…
And then as I mentioned, 1 scoop immediately afterwards as well.
It really did help because those workouts are freakin. HARD. Lol. 
KION Aminos Review Summary
Kion comes in tablet form, or two powdered flavors.
I tried both powdered flavors and thought that the berry flavor is the superior flavor among the two.
Relative to other amino products I have tried these are not particularly impressive though 
KION Aminos contain a very basic ingredient formula consisting of 8 of the 9 EAAs along with some basic flavoring ingredients. Nothing out of the ordinary
KION Aminos do help with intra-workout performance, although I will need to continue taking them for a few more weeks to truly gauge the performance 
The bottom line on the KION Aminos are that they are a really good entry-level EAA formula for anyone looking to boost athletic performance.
They might be overkill for some folks (you probably don't need EAA supplementation to run 2 miles, for example)…
But for those doing higher intensity workouts these KION Aminos are a good option from a trust-worthy source.*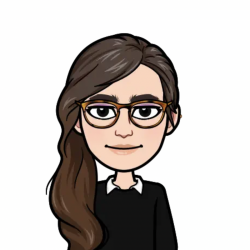 Latest posts by Allie Lewis
(see all)