Alani Nu Energy Reviews are starting to pour onto the internet and I am pumped that I FINALLY got a chance to get my hands on all four flavors of Alani Nu Energy and can give you my thoughts on the product. In this Alani Nu review I'm going to do a few things. I'm going to share my opinion on each of the five flavors and tell you which is best flavor of Alani Nu Energy. Then I'm going to dive into the ingredients and let you know my analysis of this energy drink from a formula perspective. The third thing will be just going over my personal experience with the product. What did I like. What did I not like? Were there any side effects? All that good stuff. Okay. So. That's the plan guys! Oh yeah and at the end I will also go over the packaging and tell you my opinion on Alani Nu's energy drink from a visual standpoint. If that all sounds good to you, let's pop a top and crack this review open!
Alani Nu, as you guys know, is probably my current favorite brand, and for a number of reasons. If you read my Alani Nu pre workout review, you know that this brand is making products that not only taste GREAT but have pretty basic, effective formulations. That matters to me. Not only that it tastes good, which is SUPER important, but that Alani Nu is using safe ingredients is hugely important. I love Katy Hearn for putting in enough effort and care into her products and not just caring about the money.
The other thing, which isn't QUITE as important, but that you read in my Alani Nu protein review– these products all look freaking awesome. I am a big fan of the clean, white theme with the subtle green and orange elements. So cute! Okay. But enough fan-girl-ing about those two products. Today we're talking about Alani Nu's latest creation: Alani Nu ENERGY drinks. I almost couldn't even believe how FAST they churned out these energy drinks. I figured that energy drinks would be super hard to make but Alani Nu cranked these out in what seemed like a matter of minutes. It was just unbelievable! I wanted to get my hands on some of the Alani Nu Energy to see if they are truly a premium energy drink or just something generic that was cranked out. A good place to start to be able to determine just that is with the flavors. So let's start breaking down the five Alani Nu Energy flavors: 
What is the Best Flavor of Alani Nu Energy? 
This is the big question for alot of you, I know. You already decided you want to try Alani Nu but you don't know WHICH flavor to get. I will describe the flavors of each of the five and then tell you which one is my favorite. I will say that all four flavors have the exact same amount of carbonation and the same active ingredients as well so there is a level playing field on that front. And we can just pick the one that tastes the BEST. So. Which is it? Well…I started with the Hawaiian Shaved Ice flavor: 
Hawaiian Shaved Ice: This was the first flavor of the Alani Nu Energy drink that I tried, and I have to say that it was actually really good. This flavor was very coconut-y and definitely had some pineapple notes as well… I really did kind of feel like I was on a tropical island with a drink in my hand! I thought there was also a bit of cherry in there. You guys know I don't usually love cherry flavored things but this Alani Nu flavor was really quite nice. Speaking of drinks in my hand…
Mimosa: The Mimosa is one of the most popular flavors of all time especially with our millenial 'brunch' generation as I call us. I was super eager to try this flavor out because the flavor is so yummy. I found this flavor to be so darn good. Like. REALY good. I remember back when I used to drink Bang I would always drink their champagne flavor because it reminded me of a mimosa but Alani Nu has actually pulled off the iconic brunch flavor even BETTER than Bang! (Alani Nu Energy vs. Bang is actually a great topic of debate and I will do a little section on that below). But yeah. Mimosa is a wicked good flavor. Definitely as good if not better than the Hawaiian shaved ice. 
Rainbow Candy: The Alani Nu team must be pretty fond of rainbow candy because this is the second product that they've made that has the rainbow candy theme. The pre workout flavor is really good and they have done a nice job translating it into energy drink form here too. I thought this flavor was a touch SWEETER than the others but it really does kind of taste like skittles. It's very good but a bit too much for me to drink regularly. So far it's my least favorite but if you have a sweet tooth you will love it. 
Cotton Candy Grape: I was actually the MOST intrigued by this Alani Nu flavor because it just sounds so darn good! But the reality is this flavor is sort of odd. The cotton candy is VERY strong and while the first sip is pretty nice, the flavor becomes a little bit over-the-top for my palette. Similar to the Skittles / Rainbow Candy I just found this flavor to be too much. But those that love big bold flavor may enjoy this more than I did. 
Sour Peach Rings: This flavor of the Alani Nu Energy drink is the BEES KNEES. It is the CAT'S PAJAMAS. And it is one of, if not the best-tasting energy drink I've ever heard. That's right White Monster. That was directed right at you. This Alani Nu Energy flavor literally tastes like Peach Candy. I don't know how and I don't know why but this stuff is sweet, tangy and guys again- it actually has candy flavor. Even more-so than the Skittles flavor or the the cotton candy grape flavor, this Peach Alani Nu flavor has amazing candy taste. It's sweet, super tangy, and while it is bold, it is much more drinkable (CHUGGABLE I should say!) than the other flavors. I really love it. 
Okay so as you can tell I really enjoyed a few of these flavors. I probably liked that last one the best (Sour Peach rings) but I will say that the Mimosa is also bomb. If I had to RANK the Alani Nu Energy flavors it would break down like this: 
Sour Peach Rings
Mimosa
Hawaiian Shaved Ice
Rainbow Candy
Cotton Candy Grape
And again- the best flavor of Alani Nu Energy is the sour peach ring flavor, without a doubt. Okay. So now that we have covered off on the flavors, let's look at the formula. 
What are the Ingredients in Alani Nu Energy? 
This is a super interesting topic of conversation and I'm going to come at this two different ways. Sometimes I absolutely bash companies for going with artificial flavors and sweeteners, and sometimes I don't. Want to know why? Because the fact of the matter is that these products just would NOT taste as good if they were to try and make them all natural. Yes. You read that properly. You want to know why Monster, Bang, Rockstar, and all these companies are making bajillions of dollars? It's because they use artificial sweeteners which make their products low in sugar but at the same time taste amazing. 
So as you can tell I'm letting the cat out of the bag on Alani Nu Energy right away here- they DO use artificial ingredients. A nice big slew of them ranging from sucralose to acesulfame potassium and then including several synthetic vitamins as well (a topic for a rainy day in itself). 
Again. We are presenting the good along with the BAD here. The flavors are amazing. Yes. But they do come at the cost of being natural. So while Alani Nu looks squeaky clean on the outside (brilliant packaging, once again from them as we'll discuss), these energy drinks are not all that clean on the inside. I'll list out the full ingredients for you guys and then share any extra notes: 
Alani Nu Energy FULL Ingredients List: 
Carbonated Water, Citric Acid, Erythritol, Natural Flavor, Taurine, Sodium Citrate, Caffeine, L-Theanine, Sucralose, Panax Ginseng Root Extract, Sodium Benzoate, Potassium Sorbate, L-Carnitine Tartrate, Acesulfame Potassium, Fruit & Vegetable Juice (color), Niacinamide, Gum Acacia, D-Glucuronolactone, Inositol, Guarana Seed Extract, Sodium Chloride, Calcium D Pantothenate, Pyridoxine Hydrochloride, Biotin, Cyanocobalamin
NOTES: So here's the thing. Yes, there are some artificial ingredients in the Alani Nu energy drink but they DO also use some erythritol in the formula, which is a natural sweetener. So while they also use sucralose and Ace-K, maybe they aren't using quite as much as some of the other brands because they also use the natural erythritol as well. 
The other things to note regarding formulation are just that, well, it's very similar to all other energy drinks. You have plenty of B-Vitamins, and some other nootropics that help with mental energy and clarity such as ginseng and glucoronolactone (found in almost all energy drinks). Some L-Theanine, a constituent of green tea, provides some caffeine 'smoothing'. 
Alani Nu Energy Macros: I didn't really cover on any macros because there isn't much to report here. You have just 10 calories and nothing else. An interesting thing to note is the biotin which helps with hair, skin, and bone/nail support. I think that is a really thoughtful addition by Alani Nu. Okay. So. Now before I get into packaging- real quick I want to discuss a brief comparison between Alani Nu and Bang.  
Alani Nu vs Bang- Which is Better? 
Alot of you guys have been asking me about the difference between Alani Nu and Bang, and about which one is BETTER. I will point out the handful of main differences below to help show you the differences: 
CAFFEINE: Bang has 50% more caffeine than Alani Nu with 300mg compared to the 200 in Alani Nu
CREATINE: Bang contains creatine, and a handful of other amino acids that Alani Nu does not. I personally don't care for the creatine but when I'm doing a heavy life, the extra nutrients in Bang do actually help with strength. Keep in mind Alani Nu has some bells and whistles that Bang does not (mostly just the biotin). 
FLAVOR: Bang Energy has a deeper menu of flavors (you can find out my favorite Bang flavor by reading my Bang Review), but honestly the way Alani Nu is taking off, I wouldn't be surprised if they expand their own menu in a big way in the next 12 months. I think for the moment, Bang still has the crown for best flavors (their new Froze Rose is unbelievably good), but with creative flavors and even more experience, I really do think Alani Nu is going to catch up with Bang in that department too 
As for which is BETTER, it really depends. For getting a really good lift in, Bang still edges Alani Nu in performance category. For taste, Bang might still be a touch better at the moment. But I think Alani Nu is poised to overtake them. For just anyday energy I would even prefer Alani Nu NOW because it has less caffeine, and no creatine (which I don't need to sit at my desk). So. For me right now, Alani Nu is actually BETTER than Bang. 
Alani Nu Energy Packaging is Special. 
It really is. Like ALL of the Alani Nu products that I have tried so far, the packaging is probably one of the parts that I enjoy the most. It's so funny. There is just something about their branding that speaks to me. It's not all that good really. It's not super technical. The spacing. The fonts. Nothing is truly exceptional…but there's just a sort of SOMETHING going on here that is hard to quantify. There's a real sense of authenticity and purity. I just TRUST the Alani Nu range of products in part because of how they look. I know that sounds ridiculous. But it is true. I think it's funny because the products aren't all that 'clean' when it comes to the formulations. But they are just good products anyways. And that is reflected in the packaging. The energy can looks just the same as the rest of the line- lots of white, and the token orange/teal accents. The flavor graphics have a nice analog look to them which adds to the overall look. I think it's just a job well done all across the board.
Okay. Well. That was a heck of an Alani Nu Energy Review. Let's summarize all of this in a review summary!
Alani Nu Energy Review Summary
Alani Nu is the brainchild of Katy Hearn and her husband. Their latest (and already most popular) product is an energy drink called Alani Nu Energy
Alani Nu Energy comes in five creative flavors and I tried all of them. I enjoyed the Sour Peach ring flavor the best. They all have nice carbonation, appropriate sweetness, and no off-notes 
The Alani Nu formula is fairly straightforward for an energy drink- it does contain artificial sweeteners, but no artificial flavors or colors. It has 200mg of caffeine per serving and a daily dosage of biotin 
The Alani Nu energy drinks come in 12 oz cans wrapped in the signature Alani Nu branding. They look fantastic!
Whew. Well guys- that was easily my longest review of this year so far, and I'm so glad I did take the time to go from head to toe on this Alani Nu product because it was totally worth sharing with you guys. As you can probably tell- I am a fan. I think the flavors are awesome, the formula is nicely balanced even if it isn't groundbreaking, and of course the can just looks lovely. At $26 for a 12-pack, Alani Nu is super fairly priced too. Other than the couple artificial sweeteners, Alani Nu is literally perfection in a can.*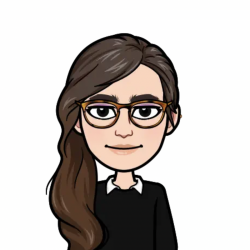 Latest posts by Allie Lewis
(see all)