More more more. That's the theme of today's pre workout review on the Koala freak pre workout by Calum Von Moger's brand  new supplement company 'Staunch' supplements. I've had a crush on Calum for like, ever. So when I learned he was going to be starting a supplement company of his own, you know I practically peed my pants in excitement. And now now, FINALLY. The time has come for us to go behind the scenes of the Koala Freak pre workout and see what this supplement is all about. I can't wait to tell you how Koala Freak measures up to the other pre workouts I've reviewed. We'll talk about the flavor, the formulation, the performance, the packaging, and of course whether or not Koala freak is worth the $49 price tag. Let's get this Staunch review started.
If you don't know who Calum Von Moger, the Koala Freak himself, is, than you don't belong on my blog. But there's almost literally no chance you DON'T know who this man is. Dubbed the 'new Arnold', Calum is not only the biggest and most aesthetic Aussie in Los Angeles, and perhaps our country, he is also one of the nicest. He has a wonderful personality that comes across in his YouTube videos- perhaps most famously in his recent 'confrontation' address where he talks about his little fallout with Bradley Martyn– another rather sizeable youTuber who owns the Origin pre workout that I recently reviewed. So I'm actually going to jump right into this Koala Freak review by telling you how Bradley's Origin pre workout compares to Calum's Koala Freak pre workout. Which is better?? It's Origin vs. Koala Freak. Bradley vs. Calum. Let's go!
Origin vs. Koala Freak
Let me show you the supplement facts for both of these pre workouts and point out a few quick things that help you better understand the handful of differences between Koala Freak and Origin pre workouts. On the left, you have Koala Freak. You see an enormous, ENORMOUS stimulant component to this pre workout. Here are the key differences in Koala Freak vs Origin.
you have 360 milligrams of caffeine, versus 300 in Bradley Martyn's Origin pre workout. Koala Freak and Origin BOTH have higenamine, another stimulant. Koala Freak has more.
Koala freak also has huperzine, and L-theanine for focus and more smooth energy. Bradley's Origin uses Alphasize to achieve the same. Koala freak uses choline bitartrate as it's choline source (focus). 
Koala Freak has more Beta Alanine with 4 entire grams, and the patented version, at that. Both give serious tingles I promise you.
Both have a b-vitamin complex
Both Origin and Koala Freak have a serious pump component. Bradley's Origin has more Citrulline Malate, and also has betaine. Koala freak has less betaine, but a more expensive version called betapure. Koala freak also has more agmatine, and good old fashioned arginine AKG. 
Koala Freak has PEAK ATP, to help with endurance. 
So. 
Which is better between Koala Freak and Origin? Lucky for you, I took them on BACK to BACK strength days, and I can tell you. Please do go read my full Origin pre workout review to find out exactly how that one performs, but let's talk about if Koala Freak works or not. 
Does Koala Freak Work? 
Hahaha. Um. Yes. Yes. People. You see the supplement facts. Almost 400 milligrams of caffeine per serving, plus all those other stimulants and energy components. It's almost an unbelievable amount of energy that you get from Koala freak. I took a FULL scoop of Koala Freak before leg day, and let's just say that my head almost exploded. I seriously don't know if I can handle Koala Freak more than one day per week. 
But it's going to be the best day of your week. I can absolutely promise you that. The things that this Koala Freak does to your brain and body is almost incomprehensible. I took one scoop and, partly because I was a little bit AFRAID of this pre workout to begin with, I started getting in my head. I started sensing the big energy wave crashing down on me, even before it began. And then it really did begin, and take over my brain with wave after wave of big time energy. I didn't really become overly anxious or jittery, but it was such powerful energy that even Origin could not give me. I took my butt into that gym very soon after that energy wave hit me so that I could unleash my wrath on the weights.
I did heavy squats. I mean. Heavy. I started with 145 which is heavy for a warmup for me. I completed every single rep without hardly trying. I began to get into my working sets immediately, feeling out my own limits on Koala Freak with each rep. I started piling on more weight, disregarding my usual cadence of sets and reps. I felt that I could start performing even better, the heavier the weights got. I could totally feel my quads start to recruit more and more muscle fibers as my focus and endurance only got better and better starting at the 45 minute mark. 
This pre workout has something that almost no other pre workout has. And in my opinion, that something is stunning energy and focus COMBINED with great endurance. I think Origin, and many other pre workouts that I've tried, can give good up front energy and endurance, but it does take a very particular sort of pre workout to give you that same sort of crazed, invincible feeling that Koala Freak can give. It's a really wild experience, and one of the reasons why Koala Freak is probably going to be either my number one or number two pre workouts this year. So to sum that up- Yes. I'm saying Koala Freak is BETTER than Origin. But. Let me talk to you now a little bit about the packaging. After the flavor. 
What is the Best Flavor of Koala Freak? 
I actually had to write this part of the review just today and add it because it took me a while to convince my bae to buy me the other two flavors Lol. 
The first flavor that I tried was actually my favorite of the three flavors of Koala Freak. The first one, and the best flavor of Staunch Koala Freak Pre Workout, is the Blue Raspberry. I'm not always the biggest blue razz fan in the building, but this flavor came out pretty nicely. The sweetness is definitely there. The tartness is not over-bearing, and the fruity notes are really clearly presented. I love how much fruity-ness Calum and his team were able to get not just in the blue raspberry flavor but in all the flavors. The Pina Koala flavor is very tasty, as is the peach mango. If I had to rate all three flavors of Staunch Koala freak, I would say number one is Blue raz, number two is peach mango, and number three is the Pina Koala- like this: 
Blue Raspberry
Peach Mango
Pina Koala 
That's just about right. If I had to compare the flavor of Koala Freak to the flavor of Origin, as in which one tastes  better, I think it's really a toss up. But they taste very, VERY similar. And since they have such similar formulations, I think they actually use the same manufacturer. In fact I know they do. These products are just so similar in formulation and flavor to NOT be. Almost makes me wonder if the Bradley Martyn versus Calum Von Moger 'beef' was faked. A way to get more attention to both of them. Who knows. It would certainly be in interesting conspiracy theory. But I'm not here to analayze YouTubers. I'm here to tell you about pre workouts. And I think that's what I've done a good job of here! Calum is hotter. His pre workout is BETTER, and it even looks better. 
Staunch Koala Freak Looks Sexy AF. 
I've taken up plenty of your time so I'll let you go soon I promise. But I did have to take a hot second to tell you how I feel about the PACKAGING of Calum's supplements. Koala Freak has just an AWESOME green theme with a ripped Koala cartoon, and fun, informal fonts. I LOVE the branding of Calum's Staunch Nation Koala Freak pre workout much better than I like Bradley Martyn's Origin pre workout. I think Origin is okay, but Koala freak is better. 
Koala Freak Pre Workout Review Summary
Flavor: 9.0
Formula: 9.8
Performance: 9.8
Packaging: 9.2
Value: 9.0
Overall Score: 9.5
After trying the Koala Freak pre workout, I'll tell you a few things. Number one. It's expensive. If you're looking for cheap, it's not for you. Number two. It's Strong as HECK. Think of it this way. Calum Von Moger is 300 pounds. You are not the Koala Freak. He had to make something strong enough to make HIM feel it. I'll leave it at that. It's one of the strongest pre workouts I've ever tried. And I love it.*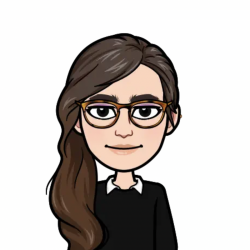 Latest posts by Allie Lewis
(see all)