Cellucor SuperFire HD is one of the newest fat burning systems on the market today. In this review I'm going to tell you all about the experience I've had over the past two weeks taking this product. I'll discuss the effects I've noticed (if any, let's be clear I'm going to give you the STRAIGHT up truth whether HD Fire works or not), and I'll also go over the ingredients, any side effects, and of course the packaging. As you know, BPW awarded Cellucor it's first ever top fat burners for women award way back in 2014, so it will be interesting to see if they can make a claim for this year's best fat burner for women award. Let's start this Cellucor Super HD Fire review right. NOW.
Whew! It has been a LONG time since my last review. I know guys. You're probably thinking…what is the DEAL? Where is ALLIE? Is she OKAY? Well. I'm here to tell you that I am back. And better than ever. I'm revved up and ready to bring you guys plenty of new reviews, and what better place to start than with one of the biggest, behemoth supplement companies in the world- the mighty Cellucor. This company has brought us some of the most notorious game changing products in sports nutrition history. Look at Cellucor C4. And the ten other versions of it that they have now. I was pretty pumped to see that Super Fire HD was a real thing. I've been taking it off and on for the past 5 weeks now. Yeah. Five. So you could say it's been a good run. Let me lead right off and tell you what happened since I started taking Super Fire HD. Cellucor's latest flagship fat burner. 
Does Cellucor SuperFire HD Work? 
Yup. It sure does. Let me say this. You know I'm pretty fit. I've been pretty fit for most of the past decade. But for the last, let's say, 8 months, things have been rough. Mentally. Physically. I have felt a little bit lost. I have not had the same amount of energy that I like to have. I have had some nagging injuries. And that has led to, sigh, yes, a little bit of weight gain. Now. Am I 20 pounds overweight? No. But let's just say I was actually ready to take a fat burner again. I went out to get my Super Fire HD. 
One of the first things I (and you) will notice when you get your box of Cellucor SuperFire HD is that there are actually two parts to this fat loss product. You have red pills and orange pills. One of them is for the morning and one for the afternoon. I started the very next day with my red pill. It's a little jarring to pop a bright red pill first thing in the morning, but, hey. I've got some weight to lose before my best friends' upcoming wedding! 
What you notice right off the bat with Cellucor SuperFire HD is the energy bump you get from that little red pill. I was almost instantly filled with the motivation and energy to get my day started. But I was also still hungry to eat breakfast, which doesn't happen with all fat burners. Some of them will blunt your appetite so that you don't want to eat for like, hours. But this one, the whole cycle through I've been eating just about the exact same amount as usual.
I kept my eating routines as consistent as possible so that I could get a really accurate read on exactly how Super Fire HD was impacting me. 
In five weeks, taking my red pill in the morning and orange at night, I've lost a total of 4 pounds. 
I know. It's not earth-shattering. But I will say that for anyone that really wants to lose stubborn weight, or really polish up their physique, this might be a really great play. I found the product has made me have more energy throughout my day, but of course what do you expect from taking 150mg of caffeine twice per day? I'll tell you what to expect, and it's easily the only side effect I've found with Cellucor SuperFire HD. 
What are the Side Effects of Cellucor SuperFire HD? 
There's only one. Stimulant overload risk. I only felt it a few times, but it was real. About four different times after my second pill of the day, I would start clenching my jaw, grinding my teeth, and feeling a little bit of tightness in my chest. I don't know If it was 100% attributed to the pills, but oh wait yes I do. I contacted my primary care, and he said that if you take stimulants like the ones found in Super Fire HD, you run the risk of becoming overly stimulated mentally, which can manifest itself in a couple pretty uncomfortable ways- including the jaw clenching thing (called 'bruxism' apparently), and even angina (chest pain). Basically your nerves can get thrown out of whack. But. All that being said, you might take Cellucor SuperFire HD for a year straight and never experience any of that. I have a weird relationship with anxiety that has cropped up a little bit more and more recently. But let's talk more about those ingredients in Cellucor SuperFire HD. 
What is in Cellucor SuperFire HD? 
The ingredients for the pills vary. The morning (red) pill contains the following: 
Caffeine
Ashwagandha
Caffeine
Capsimax
Yep. Two different kinds of caffeine, along with ashwagandha and some black pepper fruit extract. The sort of formulation that will light a fire under your bum for sure! The ashwagandha is in there to smooth things out, but you definitely feel an uptick in energy from this one. A big one, at that. 
The afternoon orange pills of Cellucor SuperFire HD contain a slightly different cocktail of stimulants: 
Dichrostachys Glomerata Fruit Extract
Caffeine
Capsimax
Toothed Clubmoss Extract
Two of these are same, with the capsimax and caffeine. The first one listed I actually have to google because I've never heard of that ingredient before. Hm it actually appears to be some kind of ancient spice found in Central Africa that reduces blood sugar and encourages weight loss. I personally think it might be the ingredients that was helping me lose the four pounds that I lost from my five week cycle on Cellucor SuperFire HD. 
The last ingredient you see in there is the huperzine (toothed clubmoss stuff). This ingredient is powerful but maybe a little bit edgy for me. It works in combination with caffeine to REALLY ignite energy levels. It is probably one of the ingredients that gave me some of that 'over-stimulated' sensation I mentioned. But. It is what it is. Let's move on the packaging, where, once again I've been blown away by Cellucor's efforts. 
Cellucor SuperFire HD Looks DOPE as Freak. 
Freaky like a Koala Freak! Lol. Tribute to my Calum Von Moger 'Kola Freak' review from a few weeks ago. That pre workout looks really cool, but still not as cool as this new Cellucor product. I'm literally obsessed with the looks of Super Fire HD. It's silvery, it's very sort of 'abstract' with it's textured/dotted thing, and it basically just jumps off the shelf at me. The silvery background is masterfully selected. It's really just the overall aesthetic of this SuperFire HD that just got me. It got me. What more can I say. Cellucor always manages to pull it off from both a product and visual standpoint in a way that few other brands can. I give them an A on this product. It CAN be a little too much for beginners but I think it's a great overall fat burning product.
Cellucor SuperFire HD Review Summary:
Effectiveness: A-
Ingredients: B
Packaging: A
Value: B+
Final Score: A 
Super Fire HD is an expensive bill to foot for a fat burner. At about $70 for a month supply, you had better be sure that you are getting a premium product. And despite very very basic formulations, SuperFire HD DOES in fact deliver in all aspects. I think SuperFire HD has a very real chance at being our best fat burner of 2017.*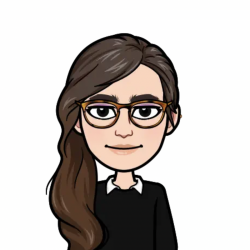 Latest posts by Allie Lewis
(see all)