Levels protein powder caught my eye on Amazon, so you guys know I had to go ahead and share my thoughts on this trendy newcomer to the protein space.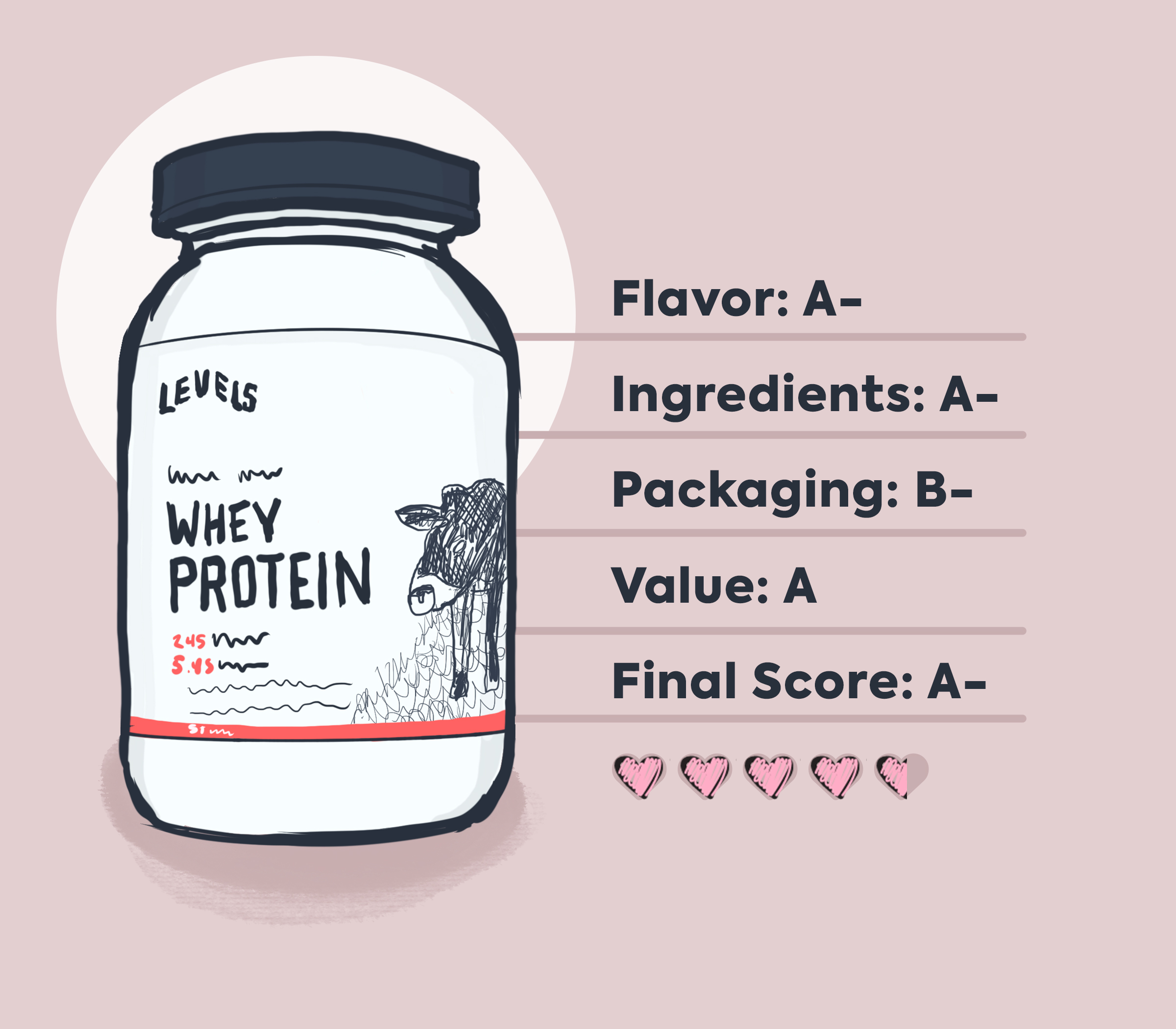 Okay before we dive into this Levels protein review, let's take a minute to appreciate that this is my second review of the week after taking 3 years off…
Guess Who's Back?
Uh – me – duh…
It only took three years to get back in the saddle with my reviews, but, yano, I've been doing life.
You know.
Raising kids, getting married…
All that good stuff.
Oh speaking of good stuff…
You'll probably notice the new site look and vibe…
Since I just launched it, I'm obsessed with it, but I'd love to hear your guys' thoughts on it.
So hit me up on Twitter if you have any feedback.
Okay. So. Getting on track here…
Since I took so much time off, I actually have a TON of awesome new products in my queue to review (5 stars for rhyming)…
And Levels protein is one of them!
So let me stop babbling, and let's discuss this new brand, and 'level' up with the review.
(See what I did there??)
Sigh.
Yep I'm just as corny as ever. Lmao.
Review-mode, on.
Let's get it.
How I found Levels Protein
I found Levels when I was browsing Amazon for a new protein powder.
Actually I think I stumbled on Levels Protein while I was searching for Truvani protein.
Truvani is one of the brands that I've been loving lately, so when Levels Protein popped up, I thought…
"Hey – Amazon knows what I like… Maybe I'll give this one a try!"
And that's just what I did.
But before I tell you all the good stuff…
Like the best flavor of Levels Protein, and all about the ingredients and packaging and, well, literally everything…
I usually like to do a brief deep dive on the brand.
So, more like a 'shallow dive', if you will.
About the Levels Brand
Once I made my order on Amazon for the Levels Protein, I turned to Instagram for some more info on Levels.
And yes, I turned to IG and not Tik Tok.
I'm a millennial, damnit.
I need my glossy, static, non-video content.
Lol.
So I found Levels' IG.
This brand has 11k follower there, and seems to have a relatively engaged presence.
I really liked some of their content, and their overall vibe seems to ring true.
Lots of young people, doing young people fitness things.
Levels appears to go the extra mile to verify that they are using premium ingredients, and also that they don't have any heavy metals or toxic material in their protein powder.
So that actually makes a big difference to me when evaluating the brand.
They seem to have a good amount of integrity and care about product quality.
Levels Protein also offers other products like collagen, casein protein, and randomly, beef liver.
But for the purpose of this review, we're going to focus on Levels Grass-Fed Whey Protein, as this appears to be their 'bread and butter' product line.
Why don't we start by discussing the Levels Protein Flavors, and I'll let you know which one I thought was best.
Flavor Reviews
You guys know I'm somewhat of a foodie.
So flavor is VERY important to me.
I actually won't take a protein powder if it doesn't taste good, no matter how good the ingredients are.
The cool thing about Levels Protein is that they have a LOT of flavors to choose from.
I was lucky enough to get four of their most popular protein flavors in my Amazon order, and I tried all of them.
Note – I tried all four of these flavors in low-fat dairy-milk, so I was keeping things consistent.
So of this extensive NINE flavor menu, I had to pick four…
Which would you have picked of these nine?
Levels Grass Fed Protein Flavors:
Vanilla
Cappuccino
Chocolate
Chocolate Mocha
Chocolate Peanut Butter
Double Chocolate
Strawberry
Unflavored
Vanilla Cinnamon
(Interesting to note that Levels Protein has a 'cinnamon-themed' flavor just like Truavani protein, although Truvani's was a banana-cinnamon flavor)
Of the nine flavor of Levels Grass-Fed Protein, I picked Vanilla, Chocolate Peanut Butter, Strawberry, and Chocolate Mocha.
On IG, they told me that these were the four most popular flavors, so those are the ones I got.
Here are my tasting notes on each:
Vanilla
The vanilla flavor of Levels Grass-Fed Protein powder was honestly very good.
I was surprised that I found as much depth of flavor in this one as I did.
The product mixed well, and yeah, to my delight, it actually was very dynamic from the first sip to the last.
Some sips had more of a sweet, smooth flavor…
While others had more of dairy-note, almost like a yogurt.
I feel like I could really tell that this was a grass-fed protein as opposed to a regular non-grass-fed one…
I was really eager for the more complex flavors after trying the vanilla, because the vanilla was so solid.
Chocolate Mocha
I know, I know.
Why would I try the MOCHA chocolate flavor instead of just the chocolate alone?
The answer guys, is because I am simply addicted to coffee, and caffeine.
So why wouldn't I want to try something that might have caffeine in it?
Come on now.
Where are my caffeine junkies at. Lol.
So flavor-wise…
This one was a little bit of a weird one for me.
I think the stronger 'grass fed-y' note of the grass-fed protein made it sort of weird to be combined with coffee notes.
It's almost like the dairy-note and the coffee-notes were competing…
And nobody one.
But.
Yeah this one I'll give like a B- on flavor because it still had decent sweetness, and because well, it still had a little caffeine pick-me-up to it…
Strawberry
Okay if you're looking for the home-run flavor of Levels Protein powder, than look no further…
Especially if you are a strawberry-lover, like me.
This flavor was sweet, fruity, and really reminded me of freshly-picked Summer strawberries.
I used to get strawberries from a farmstand at my Grandma's house in Ohio, and they were so, SO good.
They were fresh-tasting, and no strawberry-flavored 'product' could even compare.
Until I tried Levels protein.
This flavor was so balanced, but so bold with those strawberry notes.
I truly loved it, and will give this one a full 'A' for being amazing.
Chocolate Peanut Butter
I know what you guys are thinking…
"Allie said she's a caffeine lover, and a strawberry lover, and a chocolate lover…"
"Does she just love everything?"
And the answer, is, no…
But I also do love peanut butter. Lol.
So when you combine peanut butter and chocolate in one heavenly mixture, it's like the ultimate.
Needless to say, I had high-high hopes for this flavor…
And it sort of let me down.
After trying the strawberry flavor of Levels protein, I truly thought I was going to get the most incredible peanut-buttery delight.
Instead, this flavor missed the mark for me.
It did not have nearly enough salty, peanut-y flavor, and somehow it fell short of my expectations on the chocolate front too.
But, none-the-less, I will give it a 'B-' because it still had the sweetness dialed in.
So.
What is the best of the four?
What is the Best Flavor of Levels Protein?
Without further ado, and without a freakin' doubt in my mind, the strawberry is hands-down the best flavor of Levels Protein.
It had the most depth of flavor, the most authentic and 'real' taste of any of the other flavors, and was also the most easy to drink for a longer period of time.
I could literally drink the Strawberry Levels protein every day without getting sick of it.
So there you have it – the best Levels nutrition flavor.
"But Allie", you say…
"What about the nutritional facts, macros, and stuff?"
"Is this product even healthy?"
Don't you worry.
We're covering that next, my young chicken.
What's in Levels Whey Protein?
Um.
Whey protein?
Duh.
Lol…
I know I'm being fresh, but honestly this protein is super simple and stripped down.
Unlike some proteins, you don't have very many additional ingredients beyond just the whey protein.
Let's take my strawberry flavor for example.
Here are the ingredients:
Whey Protein Concentrate
Natural Flavor
Sunflower Lecithin
Citric Acid
Sea Salt
Beet Root Powder
Stevia Leaf Extract
Monk Fruit Extract
NOTES:
So you have only a total of 8 ingredients in this whey protein powder – that's really not very many, and seven of the eight are for flavoring
The product uses only all-natural flavors and sweeteners, which I liked. Heck they even went with a natural coloring agent (beet root) to keep things clean.
Levels uses a whey protein concentrate for their only protein ingredient. I would have liked to see them use a protein concentrate to keep things cleaner, but that is my only complaint.
Levels Protein Macros
Calories 130
Total Fat 2.5g
Saturated Fat 1g
Cholesterol 95mg
Sodium 125mg
Total Carbohydrate 3g
Dietary Fiber 0g
Total Sugars 3g
Protein 24g
NOTES:
The big callout here is that you are getting 24 grams of protein in each serving of Levels protein. That is a really substantial amount, which makes it great for muscle recovery and muscle growth.
This product does have slightly more fat that it would, if they had used a whey protein isolate. It still only has 2.5 total grams in it's massive 32 gram serving size, so I'm not too worried about it, but still wanted to call it out.
This product does not include any added vitamins or minerals or 'doo-dads', as I like to call them. This is purely a protein powder, the way they used to make in the old days.
My overall grade on the Levels protein ingredients and macros is a 'B+'.
It is as very straight-forward formulation, without any unnecessary fillers or additive ingredients.
I do wish they had used a protein isolate instead of concentrate, which is my only complaint.
Okay let's talk packaging…
Levels Protein Packaging Evaluation
My first thought when it comes to Levels packaging is…
"Wow that's a big cow!"
Because the majority of the Levels Whey protein label is taken up by, well, a cow.
Or, technically a 'calf'?
Idk. It looks like a young cow to me.
I suppose they were trying to emphasize the natural, grass-fed nature of the product…
But I don't know if I would have plastered an enormous cow on the label, if I were Levels.
People are already sort of worried about cows and how they impact the environment these days, so maybe don't put a huge cow on your label? Idk.
Speaking of the environment…
Let's talk about this giant plastic tub.
I mean.
It's almost 2023, people.
It's time to move away from the plastic tub, and into a stand-up pouch.
Now.
Levels will probably move in this direction with their whey protein, because they already do it with their casein protein.
But between the big plastic jar and the enormous cow graphic, I'm not really a fan of the Levels protein packaging.
That's just my personal opinion, but I am still giving it a 'C+' on packaging overall.
It's probably the weakest point of this brand.
But guess what?
I'll still buy it.
And here's why:
Is Levels Worth the Money?
Levels Whey protein is not the cheapest protein on the market, but it's also not the most expensive.
For how good it tastes, and given that the formulation is solid, I think there is exceptional value in this product, for the cost.
And in this economy where everyone is trying to make the most their dollars, I would still recommend Levels Whey to a friend.
I give this protein an 'A' on value.
Final Thoughts
Levels protein tastes actually amazing. Of the four Levels flavors that I tried, the strawberry was the best, followed by the vanilla. They got an overall flavor score of 'B+' in my book
The Levels Whey product is made almost entirely of whey protein concentrate, and uses all natural ingredients for the flavoring, coloring, and sweetener. I would have liked to see them use an isolate protein, but overall the formula is solid.
The Levels Whey protein packaging is not my favorite, and has plenty of room for improvement. I think if they move to a stand-up pouch, and maybe make the big cow graphic less prominent, they will do themselves some good.
As far as value is concerned, Levels protein is still a good buy. The price per serving is good for a product of this quality, and the flavor is on-point. I gave Levels an 'A' for value, meaning it's a good product for the money.
To put my Levels review in one sentence…
I was impressed with the brand and product overall, and am excited to see Levels 'level up' from here.*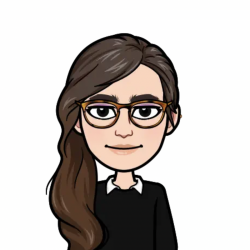 Latest posts by Allie Lewis
(see all)