Honest Earth reviews are a little bit tricky to find unless you look at Amazon's reviews only, so I thought I would jot down my thoughts for your guys!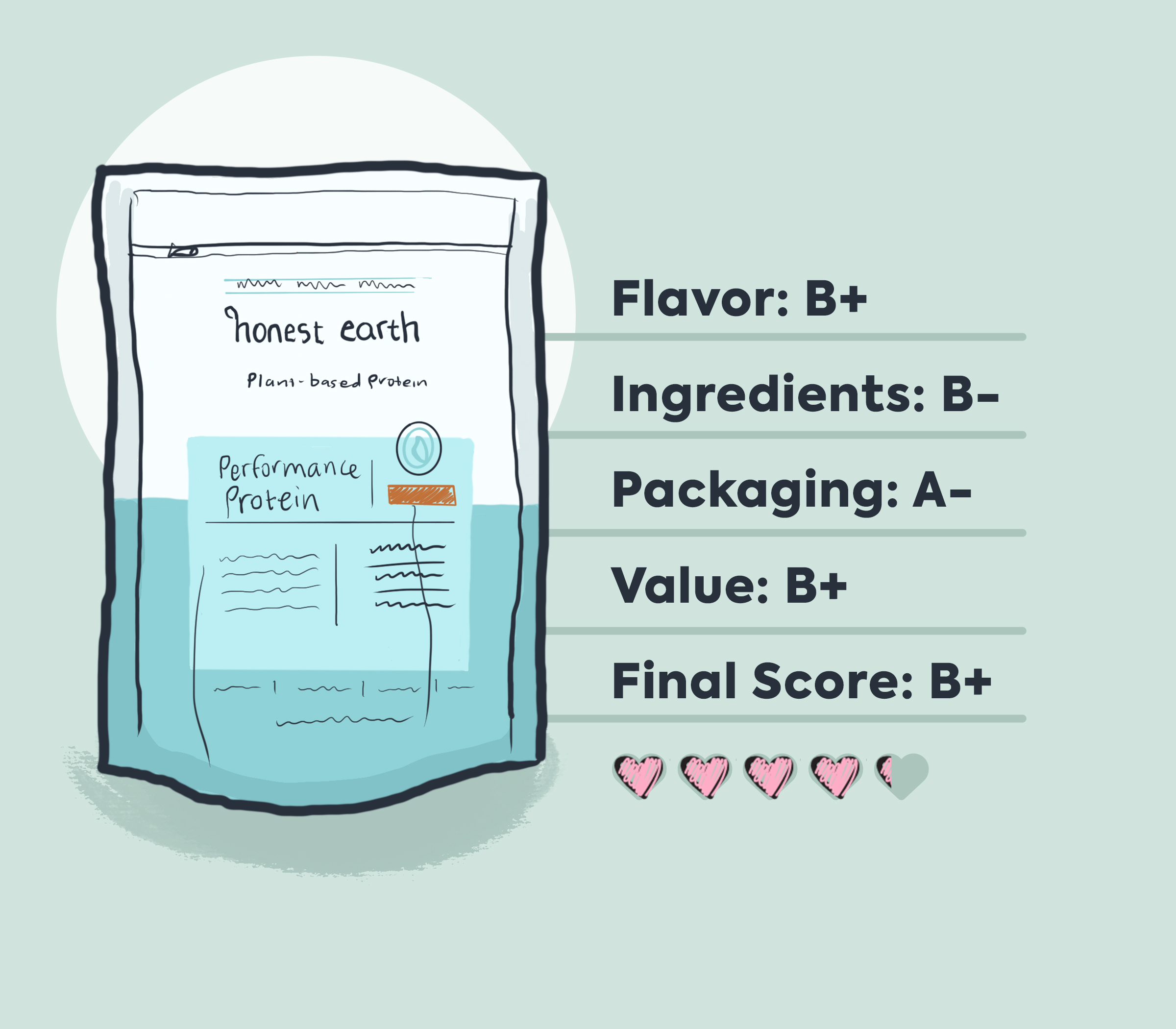 In this Honest Earth protein review, we're going to have some fun.
Because, look.
It's Halloween!
So we need to un-mask this protein powder and figure out what the truth is about Honest Earth.
Just like that old cartoon 'Scooby Doo', where each episode ends in an unmasking, we are going to do the same here.
We'll figure out if this protein tastes good, if it actually has quality ingredients, and if it is a good value.
Let's dive right into it, shall we?
How I Found Honest Earth
Before we talk about my experience with all three flavors of the Honest Earth protein powder, let's do a quick overview of this brand.
I found these guys on Amazon, when I was searching for a new plant-based protein powder.
As you guys know, I've been trying to eat more vegan meals lately, so I'm always looking to try the latest vegan options.
When I saw Honest Earth come up, my first thought was…
Is this made by Jessica Alba's 'Honest Company'?
The branding looks very similar, but it actually is not made by Jessica Alba.
It's made by this handsome English dude.
Intrigued?
I thought so. Lol.
About the Honest Earth Brand
Yeah I know this sounds silly but pretty much all I know about this brand is that it's made by this English dude…
I went on the Honest Earth website looking for some info about the Honest Earth brand itself.
The first thing I noticed was that Honest Earth is a U.K.-based brand!
So the product itself is actually made in the U.K. even thought it's available here in the USA as well on Amazon.
And I know Amazon has a good amount of info on this product, but I really wanted to know some other details.
I was able to find a sort of 'explainer video' on the Honest Earth protein powder, made by Mister English man.
Lol.
He told me about the product, and some of the selling points.
Here are the spark notes of why you should try his Honest Earth protein:
Honest Earth Protein Benefits:
Taste: One of the key selling-points of Honest Earth, according to the brand owner, is that it tastes more like a food, and less like 'sand mixed with water'. I'll be the judge of that!
No Additives: He really emphasized how the Honest Earth protein does not have any added fillers such as gums, artificial sweeteners, or fillers. He noted that these ingredients are bad for the stomach, and cause bloating.
Lots of Protein: Another selling point of Honest Earth protein is having 30 grams of protein, which is significantly more than other competing proteins in the space that usually have 20 to 25 grams at the most.
More Than Just Protein: With added bioperine for ingredient absorption, as well as turmeric, this product is supposed to have benefits beyond protein alone.
With this list of impressive-sounding product selling points, I was even more eager to get my hands on it…
I promptly ordered one pouch of each of the three Honest Earth proteins.
Once they arrived, I was ready to complete my full Honest Earth review.
Reviewing All 3 Honest Earth Flavors
Okay so before I share my thoughts on how the flavors stack up – here is how I tested each flavor.
Note – to keep things consistent, I used this methodology for all three flavors of Honest Earth protein.
All I did was mix one perfect scoop of Honest Earth into 10 ounces of unflavored Trader Joes brand almond milk.
This way, the shake was entirely vegan.
I will say that this product tastes much better in milk than it does in water.
So just keep that in mind as you read my flavor reviews – all my commentary is on how Honest Earth tastes in almond milk.
Okay.
So let's get into these flavors.
There are three total, and I was able to grab a bag of each.
Here are the three Honest Earth flavors:
Raw Cacao
Just Natural (unflavored)
Vanilla Coconut
I'll start by sharing my thoughts on the 'Just Natural' flavor.
Just Natural
Okay, so this should come as no surprise, but the 'Just Natural' flavor of Honest Earth was sort of underwhelming.
This flavor of the Honest Earth Advanced Plant-Based formula is literally, well, unflavored.
There's no sweetener, and no flavors to really comment on.
I will say that the texture is more noticeable in this flavor than it is with the others…
And that's because there are no real flavors to take your attention off of it.
The consistency was smooth, but there was certainly a little bit of that protein 'chalkiness' to be found.
So while I wouldn't describe it as 'sandy' or anything…
Let's keep in mind that this is still a plant-based protein powder, and it is not exactly like drinking a Chik Fil A milkshake.
You can also definitely taste some raw pea protein flavor.
If you know what pea protein tastes like, it's rather earthy, and ironically, a little metallic tasting in my opinion.
But honestly – any unflavored pea protein is going to taste like something…
So it's not a knock on Honest Earth.
I'll give this 'flavor' a 'B-' because it's about what I expected from an unflavored protein.
Raw Cacao
Ahh finally – some flavor!
I tried the chocolate second, after the natural.
I found it to be very refreshing to just have some kind of flavor, after drinking the unflavored one.
And the chocolate was just what my palette needed.
While it wasn't the absolute best chocolate vegan protein that I've ever had, it was pretty tasty.
It was actually much tastier than the Truvani vegan protein, which was surprising.
I found this flavor to have a really nice smoothness to it, while still having a relatively bold chocolate taste.
Honest Earth could've added a little bit more sweetness to this flavor to make it more decadent, but overall I did enjoy it.
I have to admit that I was a little nervous to see if the turmeric and other ingredients would blend with the chocolate…
But you really can't taste those other ingredients because the chocolate is bold enough, and has that sort of bitterness.
I will give the Raw Cacao flavor a solid 'B+' on taste.
Vanilla Coconut
Honest Earth went a little bit off the beaten path with this flavor, and I was a little apprehensive about this one, I have to admit.
Coconut can be such a polarizing flavor, and sometimes it doesn't work that well in a protein powder.
I will also say that often times a customer would want just plain-old 'vanilla' so the they can make smoothies and stuff without coconut flavors in it…
Not to mention that some people have nut allergies, and coconut would definitely make this a no-go for some folks.
That all being said, I low-key really enjoyed this flavor!
I give props to the Honest Earth team because the vanilla coconut sort of slaps.
It is a little bit sweeter than the cacao flavor, and it really is sort of subtle and easy-to-drink relative to some other 'coconut-themed' proteins that I've had.
Honest Earth did a good job choosing their vanilla flavor as well.
Even though vanilla sounds so plain, there are a LOT of different directions you can go with vanilla.
From vanilla bean to French vanilla to Madagascar vanilla…
The possibilities are more varied than you might think.
But Honest Earth Performance Protein has a nice, neutral-yet-tasty vanilla.
I really had a tough choice to make between the cacao and coconut-vanilla flavor, in terms of which is best, but…
What is the Best Flavor of Honest Earth Protein?
Drum-roll, please!
The best flavor of the Honest Earth protein has to be the raw cacao.
I know, I know.
I did really enjoy the vanilla coconut.
But at the end of the day, I feel like I could drink the Raw Cacao over and over…
Whereas the vanilla coconut was so much more of a particular flavor, that I kind of had to be in the mood for it.
But the cacao flavor had such a nice balance of chocolate-y flavor combined with a nice smooth texture – it had to be the champion.
So now that you have a good feel for the flavors, let's talk a little bit about the formulation.
Honest Earth Formula Evaluation
At the end of the day, the formula is one of the most important things when it comes to grading these protein powders.
And Honest Earth does not disappoint in this department.
After watching the video about the product, I was primed and aware of some of the key differentiators…
From the turmeric extract, to the Black pepper extract, to the additional digestive enzymes, Honest Earth does have some 'bells and whistles' that we should discuss.
Here's the full list of ingredients in Honest Earth.
Honest Earth Ingredients List:
Pea Protein Isolate
Cacao Powder
Turmeric Extract (95% Curcuminoids)
Digezyme Digestive Enzymes (Alpha-Amylase, Neutral Protease, Lactase, Lipase, Cellulase)
Black Pepper Extract (95% Piperine)
Natural Sweeteners
NOTES:
The first thing I notice with Honest Earth is that the product only uses one type of vegan protein powder. This could lead to the product having a limiting amino acid, meaning it might not be super efficient from a performance standpoint.
The second thing I noticed with this product is that the pea protein is not organic. I prefer organic proteins, especially when it comes to plant-based protein because organic proteins are typically more nutrient-dense, even if they are more expensive.
I appreciate the thoughtfulness of the 3 additional ingredients in Honest Earth's plant-based protein. Black pepper, and turmeric are both excellent additions to a protein formula, as they help your body absorb more nutrients.
Overall, I will give Honest Earth a serviceable 'B-' on the formulation.
I would have liked to see them use certified organic materials, but at the same time I enjoyed the added speciality ingredients.
Let's touch on the macros briefly:
Honest Earth Protein Macros
Honest Earth has some fairly impressive macros, but one key thing that I want to call out…
See below.
Honest Earth Macros:
Calories: 158
Saturated Fat: 1g
Trans Fat: 0g
Cholesterol: 0mg
Sodium: 400mg
Total Carbohydrate: 4g
Dietary Fiber: 4g
Total Sugars: <0.1g
Protein: 29g
NOTES:
This is hands-down the most protein per serving of any plant-based product that I've tried. And kind of by alot. I don't know if I actually need THIS much protein in each serving, so I will probably just use a half-scoop.
The sodium content is actually really high if you take a full serving of the chocolate flavor…I didn't really notice this until my husband asked about this. He's been trying to limit the salt intake and wanted to know how much is in here.. and there's nearly 20% of your recommended daily intake.. so just something to be aware of.
The last thing to note is that because this product has such a large serving size (42 grams), it is slightly more caloric than some other protein powders. So if you are keeping track of calories, or on a specialty diet, you might want to be aware that this protein powder has about 30% more calories than other comparable products.
But enough about macros and technical details – let's talk about something a little more fun…
That's right, I'm talking about packaging!
Honest Earth Packaging is Really Delightful
As I mentioned earlier in the review…
At first glance, I thought that this protein was made by Jessica Alba's 'Honest Company' (are they even in business anymore?)
I actually wonder if the Englishman borrowed some inspiration from Honest Company when he chose the name, and branding of his protein.
It actually resembles it so closely that I sort of suspect that Honest Co. would give him some greif from a legal standpoint…
But anyways, I must say that I dig the vibes of the Honest Earth Packaging.
Other than them not capitalizing the 'e' in Earth in their product name, I think they've done a really nice job.
I love the simple color palette of white, and light blue, with a touch of burnt orange.
It is elegant, high-end, and purposeful.
I love their choices of font styles and weights as well.
The whole package is beautifully designed and it looks fantastic on my counter.
I will give Honest Earth Performance Protein a solid 'A' on packaging.
As for value, this is what I can tell you.
Honest Earth Has Excellent Bang for the Buck
Let's face it – we're all looking for a good value these days.
With gas, and grocery prices through the roof, it's very difficult to stretch a dollar these days.
Now I know what you're thinking…
Honest Earth is still almost $2 per serving…
But that's if you need a full 30 grams of protein in your serving, which most of us don't.
Even if you are active and working out, you will still benefit from 15 grams of complete protein.
So by taking a 21 gram serving size instead of the massive 42 grams, you are getting roughly a dollar per serving here – which is pretty good value.
I will give Honest Earth an 'A-' on value.
Let's review everything we've learned today and wrap things up.
Honest Earth Performance Protein Review Summary
Honest Earth is a U.K. based company that makes a nicely-designed performance protein with a massive 30 grams of protein per serving.
I recommend taking a 1/2 scoop of this protein at a time, which reduces the cost per serving to just one dollar per serving.
There are three flavors of Honest Earth – unflavored, raw cacao, and vanilla coconut, of which the cacao is the best, in my opinion. They scored a respectable 'B' on flavoring.
The Honest Earth formula is made primarily of pea protein, but has some nice additions like turmeric and digestive enzymes. I like the simplicity of the formula, but do wish they used organic protein. This product scored a 'B-' on formulation.
From a macro-nutrient standpoint, this product is slightly more caloric than some other protein powders, simply due to the fact that the serving size is larger. If you take a half scoop, the macros are perfectly in-line with other plant-based offerings.
The Honest Earth branding and packaging is really simple, elegant, and clean. I like their color scheme and fonts, even though it did remind me quite a bit of Jessica Alba's 'Honest Company' (it is not related to it though!). I gave them an 'A' on packaging.
So what's the bottom line?
Honest Earth is a uniquely-formulated pea protein powder that has some nice flavors, pretty good value, and lovely packaging.
I'd recommend giving it a try, next time you're on the market for a plant-based protein.*
Recommended Reading: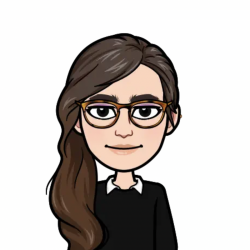 Latest posts by Allie Lewis
(see all)