Truvani protein reviews are coming in hot folks. Look out. In this witty and informative review you're going to learn all about this protein from the inside out.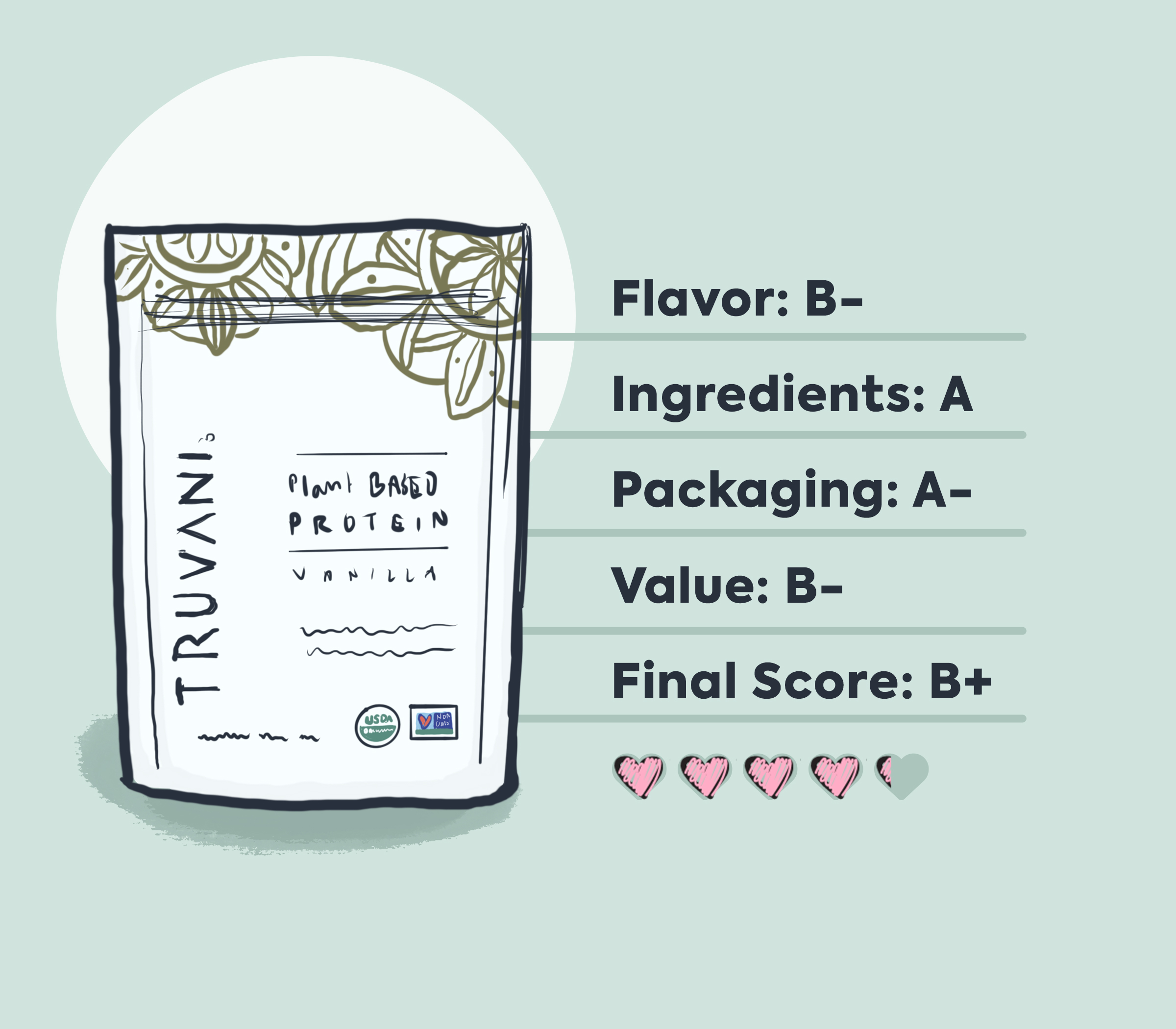 Before we start the Truvani review guys…
Can we just take a moment to appreciate that this is my first new review in three whole years!
That's right…
I'm Back.
Guys. That's right, we're finally back at it in 2022 with a loaded roster of reviews in the pipeline.
Did we take almost 4 years off from posting new reviews?
Yes.
Does that mean that we have a ton of new content coming?
Yes.
Does that mean that our reviews are going to be more entertaining and informative than ever?
Yes!
And what a better way to start off the new and improved LovelyReviews.com than with one of the most exciting vegan protein product on the market.
That's right, I'm talking about Truvani.
What to Expect in This Truvani Review
Okay, so here's what you can expect in today's post.
First, you're going to get the best info possible regarding the Truvani flavors, including what the best flavor of Truvani is.
Then we're going to take a look at the ingredients, and determine how healthy this plant-based protein powder really is.
The third thing we'll do is talk about the packaging because, you know, looks kind of matter.
And sustainability.
And all that good stuff.
But luckily Truvani thrives on that front.
The final criteria that we'll judge Truvani protein powder on is the value, before we blend all four grades into a blender and come up with a final review score.
Okay. Are you ready to dive into this protein powder with me? Let's do it.
How I Found Truvani
Before we talk flavor, I want you guys to know a little about this brand.
I actually found Truvani in a teeny-tiny little boutique store in Northern California where I went for a little weekend getaway with my husband.
We were just browsing the shops when we wandered into a little art store.
Mixed in among little trinkets and mugs and art prints was, you guessed it, a little Truvani display!
I couldn't believe that a protein powder was just nested in among all these other little gifts, just casually.
Like…did you want a $50 pouch of vegan protein powder with your souvenir?
I bet I was one of the only people to buy the product from here, but, I was amped to try both flavors and write a Truvani protein review.
About the Truvani Brand
I actually was not familiar with Truvani before finding their product at this little boutique…
But after purchasing the Truvani protein powder, I wanted to find out a little bit more about them.
From what I can tell, this brand was started by a food blogger named Vani Hari.
Thus, the name 'Truvani' comes from 'True' and 'Vani', which is the founder's name.
One thing that is apparent is that transparency is important to her.
That's why her Truvani products are all certified organic and non-GMO.
Vani operates her company with transparency, which she writes a great deal about on her own blog called Foodbabe.
Given the company founder's background in food and cooking, I was even more surprised to try my Truvani protein powder.
I rushed back to our hotel from the boutique that we found it at, and set about making my first Truvani shakes.
Here's how I liked them.
Truvani Flavor Reviews
So it seems like Truvani actually has quite the growing menu of vegan protein powder flavors to choose from…
Check these out:
Vanilla
Banana Cinnamon
Chocolate
Chocolate Peanut Butter
Unfalvored
Vanilla Chai
From Vanilla, to Chocolate, to some more obscure flavors like Banana Cinnamon, and Vanilla Chai, Truvani seems to be expanding their flavor options greatly…
But alas, I had just the vanilla and chocolate to start.
Here's what I thought of each flavor:
Vanilla
The vanilla Truvani flavor has a really nice, subtle vanilla flavor to it.
It's not the richest, or sweetest protein powder that I've ever had, but it's quite good.
I think it's hard for plant-based protein powders to truly achieve that smoothness that we all look for in our shakes, but Truvani did a nice job.
This vanilla Truvani protein powder was delicate in flavor, and has a balanced finish.
I will give the vanilla an 8/10 on flavor.
Chocolate
The chocolate Truvani flavor was actually not as good as the vanilla, but it was still very drinkable.
As you guys know from some of my other reviews…
I'm not the easiest customer to please when it comes to chocolate protein flavors.
I do consider myself somewhat of a chocolate connoisseur, so Truvani had a tall order with this one.
But that being said, the chocolate Truvani missed the mark.
It was a little bit watery, not quite bold enough, and also lacked an adequate level of salt in my opinion.
I would give this flavor a 7/10 on taste.
What's the Best Flavor of Truvani Protein?
The best flavor of Truvani, in my opinion, is the vanilla.
The chocolate was still good, but if you are a chocolate-lover like me, it might miss the mark for you.
I will say that I have yet to try the other four flavors of Truvani's protein, but the best that I tried was definitely the vanilla.
Let's keep our Truvani review going by taking a look at the ingredients, and find out if these shakes are 'truly' healthy…
What's in Truvani Protein Shakes?
Truvani struck me as a very clean-label product right from the get-go.
I could tell that any brand that spent the effort to get both Organic and Non-GMO project certification really cares about what is in their formula.
And after looking at the list of ingredients, my suspicion was confirmed (in a good way!.
Truvani Ingredients:
Organic Pea Protein Concentrate
Organic Vanilla Powder
Organic Pumpkin Seed Concentrate
Organic Monk Fruit Extract
Organic Chia Seed Protein Concentrate
NOTES:
The first, and most obvious thing that I noticed with this formula, is that there are just five ingredients total in here.
That means that Truvani took a 'less is more' approach to their product, which I can appreciate.
Some protein powders try to do too much by loading up their product with tons of unique and obscure ingredients, when really all you are looking for is good, quality protein.
Truvani uses organic pea protein as their foundational ingredient, and then adds just a few other ingredients to add flavor, texture, fiber, and a touch of sweetness.
Speaking of sweetness…
What Sweetener Does Truvani Use?
Truvani uses a monk fruit extract for sweetener.
Monk fruit extract is a natural, calorie-free alternative to sugar, or artificial sweeteners.
I found Truvani to be semi-sweet, and thought it could benefit from a little more sweetness to be honest.
Overall I really like the Truvani formula though.
It's simple, it's easy to understand what you're putting in your body.
And at the end of the day, that's important!
You know what else is important?
Macros.
Truvani Macros:
Calories: 130
Total Fat: 3g
Saturated Fat: 1g
Cholesterol: 0mg
Sodium: 220mg
Total Carbohydrate: 5g
Dietary Fiber: 2g
Total Sugars: 2g
Protein: 20g
NOTES:
The macros in Truvani are about what you would expect from a plant-based protein.
The protein is very stout at 20 grams per serving – especially in this day and age when companies are putting less protein in their product.
Sodium is slightly higher than some other plant-based proteins in the space, coming in at 220 mg per serving, or 10% of our daily value.
So those are my thoughts on the Truvani macros and ingredients.
Now, let's talk packaging…
And Truvani certainly does a really nice job with theirs.
Truvani Packaging is Simple, and Sustainable
As I expected from a clean-label brand like Truvani, their minimalist approach extends into packaging as well.
The Truvani vegan protein powder is packaged in stand-up pouches.
This is to reduce the brand's environmental impact, and to limit the amount of materials used to get the product in the customer's hands.
I really love this about Truvani.
Not only is the product within tasty, and well made, but the packaging is also well thought-out.
Visually, the Truvani packaging is easy on the eyes as well.
It's not the most artistic packaging that I've ever seen…
And nobody would confuse it for some of the more flashy products like Alani Nu, but it gets the job done.
It's clean, easy-to-read, and to-the-point.
The USDA Organic Certification and Non-GMO Project verification badges are worn proudly on the front panel, along with the other critical product information.
Some abstract, sort of India-inspired graphics grace the top portion of the stand-up pouch.
I really appreciate Truvani's packaging, and it's simplicity.
I give it a 9/10 on packaging.
Now.
As far as value…
Did I feel like I really got what I paid for with this plant-based protein?
Truvani Value – Is it Worth the Cost?
The Truvani pouches cost roughly $50 for 20 servings.
So at $2.50 per serving, Truvani is certainly one of the more expensive protein powders that I've tried recently.
But is it worth it?
The answer is, well, kind of.
Hear me out.
If you care about the simplicity of the formula, and the peace of mind of knowing that your product is made to a very high standard, than Truvani may be worth it to you.
This product is expensive because of those expensive certifications.
But it is a super clean product, and one of the healthier options that I've tried.
It's not the absolute best when it comes to flavor, but it's very drinkable.
So that's really the complete picture with Truvani from my perspective…
Let's summarize.
Truvani Review Summary:
Truvani comes in 6 flavors – after tasting both the chocolate and vanilla, I decided that the taste is good, but not great. The vanilla is better than the chocolate
Truvani protein uses a super minimalist formulation. There are just five ingredients total in the vanilla flavor. Organic pea protein is the feature ingredient in this protein powder.
As far as macros, Truvani is straight-forward. Each serving contains
Recommended Reading: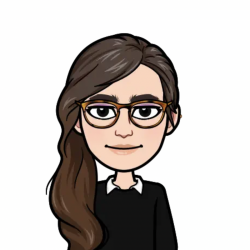 Latest posts by Allie Lewis
(see all)