Love Wellness Metabolove reviews are really not that popular yet online and I was having trouble tracking down some good info on this new fat burner, so I decided that now would be a good time, even though it's the quieter Fall season, to grab a new weightloss product and do a full review. In this Love Wellness review, we are going to do a few different things. The first thing I'm going to do for you guys is go over exactly IF and HOW this Metabolove (formerly called Lean Queen) product, works. I'll tell you if I lost any weight, how I felt, and basically just tell you what it's like to try Love Wellness for a few weeks. Once we do that, I'll go over the ingredients list and tell you what I think about each ingredient in Metabolove. It's not that complicated of a product so that shouldn't be too hard. The last thing I'll do is go over the packaging and then assess a final value score based on the results I got, the price point, etc. And. That's it- Viola! Let's get this Love Wellness Review underway.
Love Wellness is a somewhat new brand that was started by one of the celebs from one of those reality TV shows… you know what? It was the bachelorette I think. Yep. Definitely the bachelor. Er. NO! It was Laguna Beach because it's Lauren (Lo) Bosworth who started it! That's exactly who it is I remember now seeing something about this on my FB. But yeah I knew I had to try some of Love Wellness' products since it has such a cool story, and of course super-cute packaging. Let's actually start their with packaging and then we'll dive into ingredients, and then find out if Love Wellness products actually work. Let's go!
Love Wellness Packaging is Insanely Cute. 
I have an obsession with well-designed packaging. I honestly think that packaging is why popular brands like Glossier and Alani Nu have caught on… it's insane! I actually might just start my own brand at this point because these companies literally inspire the crap out of me. 
Love Wellness sits in the beauty space and they are selling everything from Fat Burner/weight-management products (like Metabolove, obviously), to probiotics products and vaginal health products too. 
Their packaging is one of the first things that caught my eye because they have the cutest pastel packaging, and really cool looking branding that does an excellent job at communicating what the products actually do/help with. I am a fan of the orange hue on my Metabolove jar. I wish it was not plastic because I am trying to be more sustainable, but it is what it is. 
I would say that Love Wellness packaging is one of the first things that caught my eye about this product/brand, and that they have certainly done an excellent job with it. So. Off to a great start for Metabolove (formerly Lean Queen) in this review. Let's move on to the ingredients. 
What is in Love Wellness Metabolove? 
Metabolove is probably one of the more simplistic fat burning products that I've tried…they don't really use any crazy experimental ingredients, and they don't even have too much of a stimulant component to them either, which is fine by me. Let me list out the ingredients in Metabolove and then we'll go over my notes on each. 
Metabolove Ingredients: 
Selenium 
Chromium 
L-Carnitine L-Tartrate 
Organic Green Tea Leaf Powder
NOTES: And that's really it? That's what I was saying to myself as I re-reviewed the ingredients in Love Wellness Metabolove. I could hardly believe that this product, from such a popular new wellness brand, had just this small handful of ingredients. But the ingredients that they have chose are really good. They clearly went with a 'less is more' formulating approach, which I don't mind. I would rather have these few tried and true ingredients than a whole host of ingredients that I can't understand, or even worse, a list of effective, but dangerous ingredients. So. I like the Love Wellness fat burner ingredients. Let's talk about effectiveness now (or lack thereof). 
Does Love Wellness Metabolove Work? 
Love Wellness Metabolove has a very natural, minimal formula and I was really excited to see if the product is actually effective with such a 'hands-off' ingredient list. But let me share my 10 day trial log with Metabolove and you will be able to see for yourself whether or not Love Wellness works or not. 
DAY 1: I can hardly wait to get started with Love Wellness Metabolove! I will be sharing updates every few days for the next two weeks to let you know if it works or not. I'll be using their prescribed usage protocol of taking it right after meals for best absorption. 
DAY 3: So a few days into Love Wellness and honestly it seems to be working even if only a little bit so far. The Love Wellness product is definitely making my appetite a little bit less intense during the meat of the day which is when I usually feel like I can eat nonstop. But yeah I have found that Love Wellness Metabolove is sort of curbing my afternoon hunger pangs, which is great. Excited to see if it actually leads to weight loss here…
DAY 5: So halfway through my first 10 days on Metabolove and I can report that I am definitely eating less calories than I would if I was not taking the product. I like how natural this product makes that appetite suppression feel, too. I don't feel at all like I'm doing anything unnatural for my body, which is great. 
DAY 7: After one full week, I FINALLY saw a difference on the scale this morning, which, to my delight, recorded my weight at 118.7, which is about 0.3 lbs. lighter than when I started Metabolove! So even though this isn't a crazy number, it is progress and signs that Metabolove does really work. I will be keeping my eye on it to see if that gets even better through next week! 
DAY 14 *UPDATE*: So after the second week of Metabolove I have lost a total of 0.75 lbs. without changing anything else other than my supplementation to add Love Wellness to my routine. I know that isn't crazy weightloss but that is SOMETHING! I think I will keep taking it for the rest of October and see what happens. 
So that is my log through today, which is day 15. I will likely check back in and post a one-month in review to see if Love Wellness helped me achieve even better results. But for now, that is all I have on Love Wellness Metabolove- let's wrap this review up! 
Love Wellness Metabolove Review Summary
– Love Wellness is a beautifully-branded new wellness brand from reality TV star Lauren 'Lo' Bosworth 
– Metabolove (Formerly known as 'Lean Queen') is the weight-management offering within the Love Wellness line, which features just four natural ingredients w/ only 45mg of caffeine per serving
– Love Wellness packaging is exceptional, with the Metabolove product sporting a pastel orange jar and thoughtfully-crafted design elements 
– Love Wellness helps suppress appetite with no reported side effects. I have lost a total of just under 1 pound in two weeks from supplementing my diet with Metabolove 
At a price-tag of just $25 dollars, Metabolove really is not that expensive. I would not expect it to be given how basic the ingredients are, but, it's a pretty good buy at this low price. I have found it to be an effective, safe, entry-level weight management product that is worth a try. And it looks cute, so why not give Love Wellness Metabolove a shot!*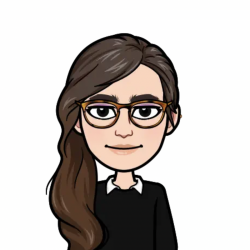 Latest posts by Allie Lewis
(see all)