Powher pre workout reviews are super easy to find as this British affiliate-focused brand aims to take its product to market here in the USA. In this Powher pre workout review, I will go over the Powher pre workout from a number of angles. I will discuss the formula, the packaging, and of course tell you if Powher pre workout worked for me. I was pretty excited that I found yet another pre workout for women to get my hands on and review, so if you are curious to hear my thoughts on this pre workout, your are in the right place! As you know, I have reviewed about 300 different pre workouts at this point, so it will be fun to compare Powher pre workout to some of the others out there. Let's get this Powher pre workout review firing on all cylinders.
Powher pre workout is not the first affilate-based product that I have reviewed. Basically an affiliate-based product is one where the brand has their product featured all over the internet on various blogs and 'top-ten' style list sites. 
I have never been a huge fan of those products because most times the brand behind it is just trying to sell product buy buying out various reviewers, without the consumer knowing. So. I usually feel more comfortable with products made by actual brands with real instagram pages and real websites but that is neither here nor there because at the end of the day, all that we care about is getting the best possible product. So I was really excited to try out Powher and compare to some of those other 'real' brands like 1st Phorm, Alani Nu, and others. Let's start by talking about the Powher pre workout flavor. 
Does Powher Pre Workout Taste Good? 
I tried the pink lemonade flavor, which I believe is the only flavor of Powher pre workout. And. Well, it isn't all that bad! It does taste like lemonade, and it has a nice sweetness to it. The product has some bitterness from the raw materials and I'm guessing they also added a good amount of bitter flavor to make it more like a real lemonade. I think it's really quite good. The only thing I would critique with the Powher pre workout from a flavoring perspective is that the texture is sort of gritty. Not crazy, but it definitely could use a little bit of work on the texture side. Overall I will give Powher pre workout for women an 8/10 on taste. Let's talk about the ingredients now: 
What Are the Ingredients in Powher Pre Workout? 
Powher pre workout has a pretty unique blend of ingredients that make it appealing to me. The first thing that I look for, and that I notice in a pre workout is that every ingredient has it's own line item- meaning we know exactly how much of each ingredient is listed in the product. 
I like that Powher did not put too much caffeine in here, but just enough to give a little boost of energy. They only included 100mg so it's really manageable as far as the stimulant quantity. Let's look at the rest of the ingredients: 
Powher Pre Workout Ingredients: 
Vitamin B6
Vitamin B12
Pantothenic Acid
Taurine 2.5g
L-Citrulline Malate 2g
Beta-Alanine 1g
RedNite (beet root powder) 500mg
Lysine 500mg
Tyrosine 500mg
Coconut Water Powder 500mg
OxyJun (terminalia arjuna bark) 400mg
EnXtra (alpinia galanga) 300mg
Natural Caffeine 100mg
NOTES: This formula is actually kinda cool. I notice several familiar faces to start, including the b-vitamins (a-la Cellucor C4), followed by Citrulline Malate (a-la Pre Jym), and some other expected ingredients like beta-alanine for endurance and tyrosine for energy. The things that I did NOT expect, and that I had never even heard of, are these specially-named ingredients at the end, prior to the caffeine. I won't re-type the names of the actual ingredients but the ones named 'OxyJun' and 'EnXtra' are really odd to me. I have NEVER heard of these ingredients in my entire life so it is really funky to see in this Powher pre workout from Britain. I am excited to try it out! Let's go get a workout in and then I'll come back and report on the Powher performance. 
Does Powher Pre Workout Work? 
So. Many of the websites that you are reading tout Powher as the 'best' per workout for women. But. I hate to break it to you but that is just simply not the case. I just took 1.5 scoops of Powher pre workout and did an absolutely hellish workout at the gym involving a treadmill, some 25 pound dumbbells, and a jumprope. I can tell you that Powher does not put up anywhere close to the amount of energy or strength as 1st Phorm or even my trusty Cellucor Ultimate pre workout. I think even a can of Bang Energy gave me a better workout than this stuff. 
Don't get me wrong, my workout wasn't TERRIBLE, and Powher definitely does do SOMETHING, but I did not have anywhere near the best workout. And everything else was under control so far as sleep, diet, etc. 
The fact of the matter is that Powher just does not kick very hard. But then again, I have tested every dang pre workout under the sun, so it would have been VERY hard for Powher to stand up to the other products that I have tried in the past. 
I will give Powher Pre Workout about a 7/10 on the energy side of things, also a 7/10 on strength, and maybe an 8 on endurance, but again, this one just didn't seem to really kick in for me on the energy or strength side of things. Let's go over Powher packaging and then get this thing finished up. 
Powher Packaging is Sorta Cute. 
The name is cheesy, but I actually sort of dig this Powher pre workout packaging. The brand did an nice job choosing the shade of pink to feature on their product, and I think the overall aesthetic is pretty good. I would have liked them to put a little bit more feature information on the front panel of the Powher pre workout jar so that I knew exactly what I was getting into, but overall I don't think it's all that bad because the overall aesthetic and mood, again, is quite nice. I will give Powher a 9/10 on their packaging. 
Powher Pre Workout Review Summary 
– Powher is an affiliate-driven pre workout product from Great Britain with a pink label, and a somewhat creative formula 
– The Powher product is effective for boosting endurance, although some better options for overall strength and energy exist
– Powher includes an expected list of ingredients in a non-proprietary blend, with two strange new ingredients that are not common in the pre workout industry
– Powher is priced very high at $45 for one 25 serving jar
I think with Powher, it just comes down to price and effectiveness, for me. I have tried so many pre workouts that are well below the price range that Powher is at, and that outperfrom Powher, by alot. So for those reasons, although Powher looks cute, I have to say that Powher is probably not the best pre workout option for women right now who have prior pre workout experience.*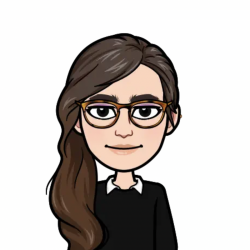 Latest posts by Allie Lewis
(see all)