Bloom protein reviews are not quite as common as opinions on their greens, so I figured since I already have reviewed the Bloom pre workout, that I might as well give their protein powder a try.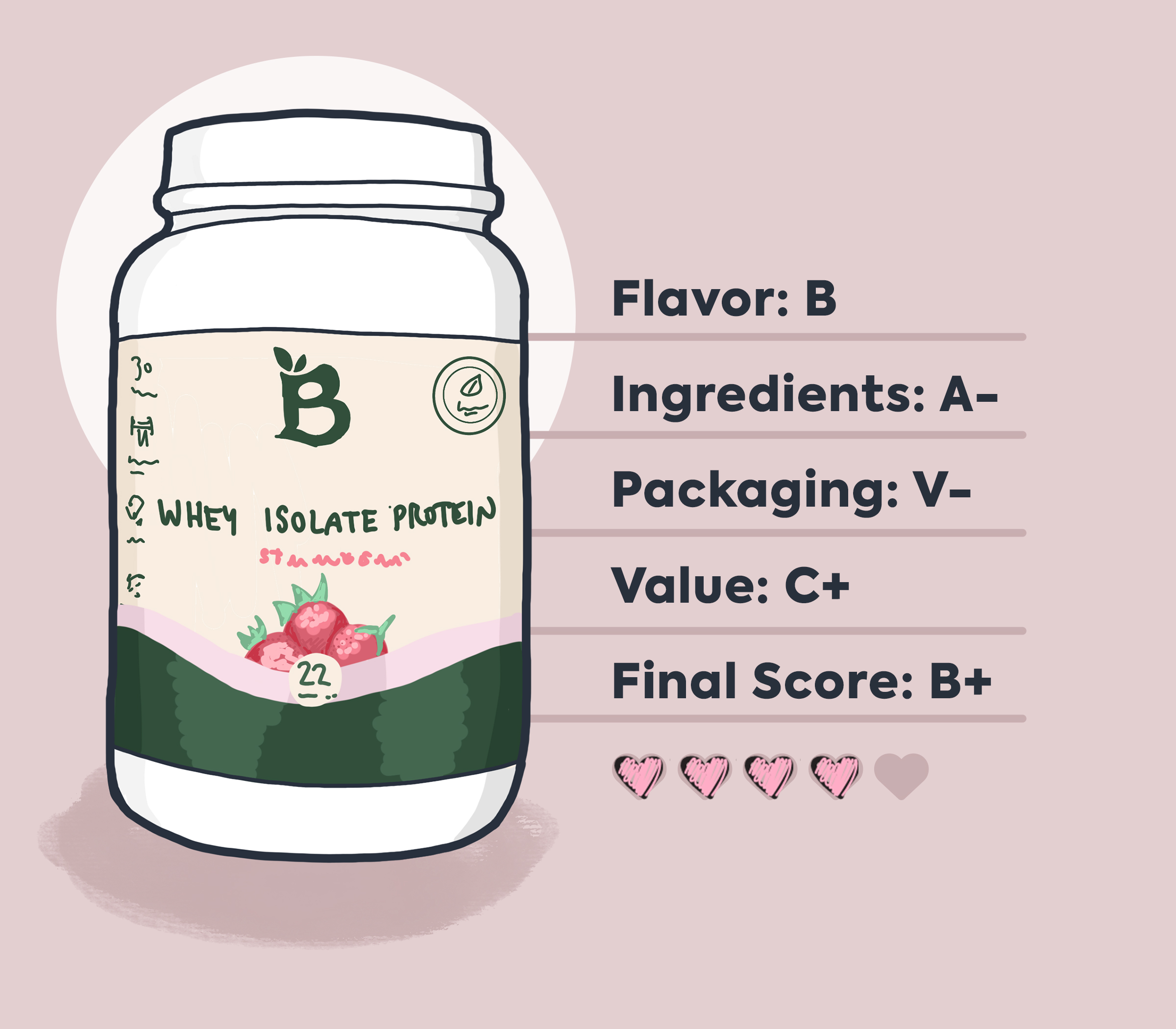 What to Expect in This Bloom Protein Review
In this Bloom Whey Protein review, I'll discuss the pros and cons of the Bloom protein and let you know what I think of this product.
We'll talk about the formulation, the flavors, and of course any side effects before we figure out the final review score.
I've tried all nine Bloom Protein flavors and I'm excited to let you know which one I liked the best! So let's get this Bloom protein review started.
About Bloom – The Latest Tik-Tok Viral Craze
Bloom was one of the 'new kids on the block' when it came to top nutrition companies in 2019.
But now with all of their success on Tik-Tok, I think they are poised to become a sort of Alani Nu competitor as they continue to grow their marketing and product line.
I actually did try the Bloom pre workout a few years ago and honestly while the product had some benefits I found the formula to be somewhat uninspired and the results were a little underwhelming.
But after hearing some good things about their protein flavors on social media, I decided to give Bloom Protein a shot.
Let's talk about Bloom protein and see if this protein product is a little bit more put together than their pre workout.
Bloom Whey is probably the third most popular product in the Bloom line-up behind their pre workout and their popular greens supplement.
I could spend all day talking about how un-impressed I have been with the Bloom Greens product, but I'll save that for another day.
Let's start by discussing the ingredients in Bloom Protein.
What are the Ingredients in Bloom Protein?
The Bloom ingredients are rather straight-forward for a protein, and based around a core ingredient, which is as you might expect, whey protein.
I will list the full ingredient list below and then we can talk about the nutritional info, etc.
Bloom Protein Ingredients:
Whey Protein Isolate
Artificial Flavor
Guar Gum Powder
Xanthan Gum Powder
Organic Flavor
Sodium Chloride
Silicon Dioxide
Sucralose
Stevia
DigeZyme Enzyme Complex
Acesulfame Potassium
Notes:
So. Not that interesting or novel of a formula here…
You have 22 grams of protein coming from whey protein isolate.
I do like that Bloom protein discloses exactly how much protein is in the product.
I also like that they use whey protein as the main ingredient because that is why there aren't too many calories or carbohydrates included.
I wish they didn't use artificial flavors in this product, but that is quite common unfortunately for protein powders.
What's worst about this formula is that they use stevia and sucralose in this product.
What's wrong with that?
Well, they include stevia in the main macronutrient panel, and disclose its amount per serving at 10mg.
Then they hid sucralose down in the 'other ingredients' section, where they are likely to be over-looked by the customer, especially once they see 'stevia' in the more prominent section of the label.
That's a little 'suss' as the kids say these days…
Let's talk macros now.
Bloom Protein Macros:
Calories 110
Total Fat 0g
Total Carbohydrate 4g
Dietary Fiber 0g
Protein 22g
Calcium 123mg
Sodium 120mg
Potassium 309mg
Overall these macros are pretty standard for a whey protein formula..
22 grams of protein is a decent amount, and I like how there are less than 1 gram of total sugars in the formulation.
Beyond that, there isn't much to talk about with the nutrition facts…
This really is a very standard whey protein formula, comparable to a Ghost Whey, or Alani Nu Protein.
Let's get to the fun part now and talk about these creative Bloom flavors.
What is the Best Flavor of Bloom Protein Powder?
So there are NINE different flavors of this Bloom collagen and whey protein blend.
Yeah, nine.
That's like, a ton.
Most companies have like two or three flavors, but Bloom went full crazy mode with nearly a dozen.
No big deal.
I just spent about an entire paycheck on whey protein so that I could tell you guys all about these flavors.
The first flavor that I tried is the vanilla flavor, and then I also tried the chocolate and then coffee flavors next.
Followed by about a million others.
But you'll see.
Let's start with the vanilla flavor and just get things moving.
I am going to list these flavors in order from the best Bloom flavor to the worst, so, just know that we are working from best to worst, starting with my favorite, which is…
1. Strawberry
It probably comes as a surprise to you guys that I went with the strawberry flavor as my favorite flavor of Bloom protein, but guys…
This is hands-down the best flavor of Bloom protein.
It is fruity, just the right amount of sweet, and tastes alot like a Chik Fil A strawberry milkshake…
AKA the best strawberry flavor in the whole wide world.
I highly recommend this flavor because I could drink it legitimately every day.
I have gone through almost an entire jar in the last two weeks since I bought it.
2. Blueberry Cheesecake
This might sound weird, but my second favorite flavor of Bloom protein is the unique blueberry cheesecake flavor.
You guys know I am obsessed with blueberries, and even more obsessed with cheescake, so this was an easy one for me.
They did a great job making this flavor actually taste like cheesecake and still having a sweet and tart flavor of real blueberries.
Cinnamon Bun
I have been a big cinnamon bun flavor ever since I was a kid, so when I first tried this flavor, I had high hopes.
Bloom delivered with a really nice interpretation of cinnamon roll flavors here…
It's sweet, and has the right amount of saltiness as well as some creaminess to represent the frosting element.
I found this flavor super drinkable and unique.
Vanilla
This flavor of Bloom protein powder is actually pretty good. I mixed it with some ice and about 1.5 cups of almond milk.
I will say the texture is thicker than I expected, but the flavor profile is quite good- almost like a semi-sweet french vanilla.
It could use a touch more sweet IMO.
Chocolate
This Bloom protein powder flavor was not quite as good as the vanilla to my palette, but it was still very drinkable.
My son really liked this flavor and so did his friend (dare I say GIRLFRIEND?!).
So there's that. I feel like this Bloom protein flavor needed a touch more salt but overall it is pretty tasty.
Iced Coffee
The final flavor of Bloom collagen protein powder is the iced coffee flavor.
You guys know from my hundreds of other protein reviews that I have never been a huge iced coffee gal, so this flavor naturally didn't quite stick for me.
BUT that being said, this flavor is not super bitter like some other protein coffee flavors that I've tried.
So there's that.
I would probably not recommend this product over the other two flavors though.
Cookies and Cream
Oreos might be my favorite food in the world, and while a protein shake will literally never taste like real junk food, Bloom did an excellent job in flavoring their cookies and cream flavor.
My little sister came over when I was sampling this one, and we both agreed it belonged in the top-half of the review.
You can't go wrong with this flavor, although both Annie and I both thought it could have benefitted from some little crunchy inclusions.
Banana Cream
Bloom actually has multiple banana-themed flavors, with the Banana cream being the better of the two.
This flavor was creamy, although maybe just a little too sweet for my liking.
It also had just a little bit of that 'artificial' banana flavor that I am not very fond of, so just throwing that out there.
If you are sensitive to 'fake' banana flavor, this one won't be for you.
Chocolate Banana
I actually didn't care much for this flavor, for many of the same reasons as I ranked the Banana Cream rather low.
It is a little 'fake' tasting, and on top of that the chocolate does not taste real enough for me either.
This flavor just fell short in a few different ways, and I would not recommend it.
My favorite flavor of the Bloom protein powder is the strawberry milkshake.
I found that flavor to have the most drinkable flavor profile…
I do think that these Bloom flavors are all pretty good, but could definitely benefit from a little more sweetness and a little bit less thickness with the texture.
But overall, not bad, and there's certainly something for everyone.
Bloom Protein Side Effects
None to report.
I wasn't even that bloated after drinking it…I think because of the added enzymes.
Bloom Protein Packaging is Okay
As with the pre workout, I find Bloom's packaging to be just sort of bizarre.
The graphics.
The font choices.
The drop shadows.
It just is sort of a perplexing brand from a packaging standpoint.
I do like the enormous flavor pictorial representations of each flavor though.
Those look super nice.
What else.
Hm.
That's about it really…you can see for yourself if you're looking at pictures online even that the Bloom designs are sort of odd, and they look even weirder in real life.
Just sort of dated I suppose, but not really in a 'hip-retro' kind of a way.
But it's just packaging.
The product inside is not bad at all.
Bloom Protein Review Summary
– Bloom protein powder is primarily whey protein, with added ingredients for flavoring. The product is low in calories, carbs, and fat
– Bloom protein comes in nine creative flavors including vanilla, chocolate, and iced coffee. The strawberry, and blueberry cheesecake flavors are the best flavors of Bloom protein
– Bloom Protein contains artificial sweeteners and flavors
– Bloom protein digests smoothly with no bloating, and has no other notable side effects
– Bloom costs $50 for a 30 serving jar, making it reasonably-priced
Bloom protein is an interesting one.
It has a really fair price point, a nicely balanced formula, and some decent flavors.
It isn't the best-tasting protein powder I've ever tried, but I like its formula and some of their flavors…
Given its fair price point, Bloom Protein is worth trying.*
Recommended Reading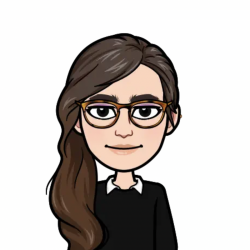 Latest posts by Allie Lewis
(see all)