Bloom Collagen & Whey Protein reviews are not super common so I figured since I already have reviewed the Bloom pre workout, that I might as well give their protein powder a try. In this Bloom Collagen & Whey Protein review, I'll discuss the pros and cons of the Bloom protein and let you know what I think of this product. We'll talk about the formulation, the flavors, and of course any side effects before we figure out the final review score. I've tried all 3 Bloom Protein flavors and I'm excited to let you know which one I liked the best! So let's get this Bloom protein review started.
Bloom is one of the 'new kids on the block' when it comes to top nutrition companies in 2019. I think they are poised to become a sort of Alani Nu competitor as they continue to grow their marketing and product line. I did try the Bloom pre workout a few weeks ago and honestly while the product had some benefits I found the formula to be somewhat uninspired and the results were a little underwhelming. But. Let's talk about Bloom Collagen & Whey Protein and see if this protein product is a little bit more put together than their pre workout. 
Bloom Collagen and Whey is an interesting hybrid protein approach that sort of confused me a little bit in the beginning. I mean. Usually we see dairy protein powders and then collagen protein powders separate from one another. But never together mixed as one. It is super rare to see a 2-in-1 product like this. Bloom may be onto something with this protein though, because I personally take both and use both. Bloom protein could be a time-saver! Let's go over the ingredients entirely before we dive into the fun part of the review. 
What are the Ingredients in Bloom Protein? 
The Bloom ingredients, like I said before, are based around a combination of collagen and whey protein. I will list the full ingredient list below and then we can talk about the nutritional info, etc. 
Bloom Protein Ingredients: 
Collagen Peptides 6.5g
L-Glutamine 5g
Digestive Blend 300mg
Whey Protein Isolate 
Gum Blend
Natural and Artificial Flavors
Antifoam 
Sucralose 
Acesulfame Potassium 
NOTES: So. Interesting formula here. You have 5 entire grams of glutamine being added to 6 grams of collagen and the reset being whey protein isolate. This is quite an interesting combination TBH. I like that Bloom protein discloses exactly how much collagen protein is in the product. Doing our own math we can figure out that there are roughly 14g of whey protein in the product since the label claims that there are 22g per serving and 6.5g of the protein count is collagen, and 5 are glutamine. The glutamine inclusion is super interesting especially in such a high amount. That leads me to believe that the formulator is super interesting in boosting muscle growth since that is what glutamine is for. 
Bloom Protein Macros: 
Calories 90
Total Fat 0g
Total Carbohydrate 1g
Dietary Fiber 1g
Protein 22g
Sodium 170mg
Overall I do really like this formulation. It's creative and thoughtful because it has the recovery ingredients and then also the collagen for boosting joint and skin health. The calories are pretty low at 90 with zero fats and almost no carbs.. It's a pretty cool / cool formula IMO! I don't like that they use artificial flavors and sweeteners but it is what it is. Let's look at the flavors. 
What is the Best Flavor of Bloom Protein Powder? 
So there are three different flavors of this Bloom collagen and whey protein blend. The first flavor that I tried is the vanilla flavor, and then I also tried the chocolate and lastly the coffee flavors. Let's start with the vanilla flavor. 
Vanilla: This flavor of Bloom protein powder is actually pretty good. I mixed it with some ice and about 1.5 cups of almond milk. I will say the texture is thicker than I expected, but the flavor profile is quite good- almost like a semi-sweet french vanilla. It could use a touch more sweet IMO. 
Chocolate: This Bloom protein powder flavor was not quite as good as the vanilla to my palette, but it was still very drinkable. My son really liked this flavor and so did his friend (dare I say GIRLFRIEND?!). So there's that. I feel like this Bloom protein flavor needed a touch more salt but overall it is pretty tasty. 
Iced Coffee: The final flavor of Bloom collagen protein powder is the iced coffee flavor. You guys know from my hundreds of other protein reviews that I have never been a huge iced coffee gal, so this flavor naturally didn't quite stick for me. BUT that being said, this flavor is not super bitter like some other protein coffee flavors that I've tried. So there's that. I would probably not recommend this product over the other two flavors though. 
My favorite flavor of the Bloom protein powder is the vanilla milkshake. I found that flavor to have the most drinkable flavor profile…I do think that these Bloom flavors are all pretty good, but could definitely benefit from a little more sweetness and a little bit less thickness with the texture. But not bad! 
Bloom Protein Side Effects: 
None to report. I wasn't even that bloated after drinking it (I think because of the added enzymes?) 
Bloom Protein Packaging is Super Weird. 
As with the pre workout, I find Bloom's packaging to be just sort of bizarre. The graphics. The font choices. The drop shadows. It just is sort of a perplexing brand from a packaging standpoint. I do like the enormous flavor pictorial representations of each flavor though. Those look super nice. What else. Hm. That's about it really…you can see for yourself if you're looking at pictures online even that the Bloom designs are sort of odd, and they look even weirder in real life. Just sort of dated I suppose, but not really in a 'hip-retro' kind of a way. But it's just packaging. The product inside is not bad at all. 
Bloom Protein Review Summary 
– Bloom protein powder is a blend of collagen and whey, with added glutamine for muscular recovery. The product is low in calories, carbs, and fat
– Bloom protein comes in three flavors- vanilla, chocolate, and iced coffee. The vanilla milkshake flavor is the best flavor of Bloom protein 
– Bloom Protein contains artificial sweeteners and flavors 
– Bloom protein digests smoothly with no bloating, and has no other notable side effects
– Bloom costs $42 for a 30 serving jar, making it reasonably-priced 
Bloom collagen + dairy protein is an interesting one. It has a really fair price point, a nicely balanced formula, and some decent flavors. It isn't the best-tasting protein powder I've ever tried, but I like that it is a creative formulation with collagen AND dairy together…given it's fair price point, Bloom Protein is an excellent offering.*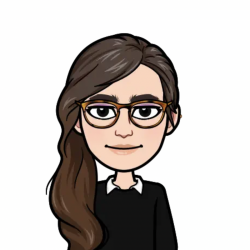 Latest posts by Allie Lewis
(see all)