MateFit Reviews are pretty easy to find on the Matefit website. But in this day and age, it's kind of hard for me to trust what the companies put for reviews on their OWN website. So I of course decided to take it on myself to buy some of this stuff and post my own complete review. In this Matefit review, I will grade the product across three different criteria. Er. Four. Sorry. Bear with me on this one as this is actually the first of my detox tea reviews. So the first category will of course be the taste. We'll talk about the flavors, aromas, and more. You know I am a very poetic person, So I'm hoping you will enjoy each 'flavor-journey' that I bring you on. My mission is to give you the sense that you are right there next to me, sharing my MateFit tea. Kind of a weird visual there. Lol. After we talk about the taste we will get a little technical and discuss the ingredients and types of tea used. In this part of the review the goal is to simply go over the different types of tea in the product so that you know what to expect in terms of results. Speaking of results, that is what we'll talk about next in the Matefit Review. Does Matefit ACTUALLY WORK? That's what we'll focus much of the review on. I'll conclude with a packaging and branding grade, before ending the review by assigning the final score. So let's jump right in to my first ever Matefit Tea Review!
MateFit Ingrediens and Tea Analysis: 
The type of tea is important if you really want to know what to expect from your detox tea in terms of results. Now. I've been drinking green tea for years, and always have had some, well, to be honest, inconsistent results from it. I've always been from the school of thought that it is your lifestyle that is going to do way more than your supplementation or tea intake. So if you're exercising right and eating healthfully, it doesn't really matter if you're 'tea-toxing' or not. But since I actually am trying to lose some weight I was really hoping that this TeaTox would work out really well for me.
So here are the types of tea in Matefit 28 Days Ultimate Weight Loss Tea (Metabolic Boost):
Organic Yerba Mate

Sechung Oolong Tea

Pinhead Gunpowder Tea

Angelica Root Powder

Guarana Seed Powder

Licorice Root
So this is an interesting blend for a number of reasons. The first cool thing that stood out to me right away is the inclusion of the guarana. Guarana seeds have about twice the amount of caffeine as coffee beans, so this is going to add some serious energy to the tea. 
The next ingredient of interest is Pinhead Gunpowder Tea. This is a form of chinese green tea that unfurls when you steep the tea. It has tremendous flavor and a high concentration of catechins. 
Here are the ingredients for the DETOX formula of MateFit:
Dandelion Root

Peppermint Loos Leaf Tea

Rosmeary Leaf

Senna Leaf

Cinnamon Powder

Ginger Root

Hibiscus Flower Powder

Rhubarb Root Powder

Lemongrass Leaf

Grapefruit Peel
The Matefit Tea Detox formula is pretty standard in terms of the ingredients. You will notice that the dandelion root is the number one listed ingredient. Dandelion Root is commonly used as a toxin-removing ingredient and is going to do most of the heavy-lifting in this product. I know grapefruit also has some detoxification properties, so that is interesting to see that one in here as well. 
So those are the ingredients and technical information, but does Matefit work? 
Does Matefit Tea Work? 
This is the most important question, and probably the reason you are here. Does Matefit actually help you lose weight and get a flatter abdomen? ..As it says on the website? 
I must say that I had my doubts. As someone that usually takes traditional fat loss supplements, I am used to seeing results very, very quickly. In all my fat burner reviews I usually take them for a span of two weeks, and then am able to get a really good sense of what the product is all about just from that. But with Matefix, I actually ended up taking it for four weeks- as prescribed by Matefix: I took the Metabolic Booster twice per day, and then the Detox Tea every other night after dinner. Here are the 'results' that I saw by week: 
Week 1: Ok one week into TeaTox! I think MateFix HAS done something for me, and that is improve my energy levels. I don't really like the added caffeine in my diet since I tend to take pre workout supplements every day to help me power through my workout, but I've made sacrifices and only take half my pre workout. But MateFit has seemed to help energize me at work which is nice.
Week 2: I still feel very energetic at work. I'm starting to be a little hesitant on the 'Detox' side of things. I'm not going to lie I went to a holiday part the other night and then tried to take the Detox tea the day after because that's what I thought it was supposed to do, and I ended up getting the worst stomachache EVER. Do NOT take the DETOX tea as a hangover cure. It was so horrible. Also, I'm not so sure if this MateFit tea actually helps you lose weight. I have seen virtually no weight loss. 
Week 3: Ok, I've pretty much stopped taking the Detox tea at this point. I still take the Metabolic Booster one, but the Detox Tea just doesn't seem to agree with my stomach. I would say if you have a sensitive stomach be very cautious about taking the detox tea. In terms of fat/weight loss, I still haven't had any result from MateFit. 
Week 4: Maybe, MAYBE I've seen a tiny bit of fat loss after an entire month of making this tea. To be honest, I don't know if TeaTox-ing is for me. It's a little bit of a hassle to go through the process of making tea two, or sometimes three times a day. And the taste has become a little tiresome to me. Here's what it tastes like: 
MateFit Flavor Review: 
DETOX: The detox tea tastes very, VERY strongly. I don't know if I was making the tea too strong or maybe letting it steep for too long, but to me this one was really sort of strong to the point of being unpleasant. It tastes minty, and a little bit citrus-y. I was adding honey to it, but still wasn't crazy about the flavor. 
METABOLIC BOOSTER: The Metabolic Booster Tea was a little better-tasting of the two Matefit teas. This one had a more traditional 'Tea' taste, which makes sense since it is an actual tea whereas the detox one was more of an herbal. But the Metabolic Boosting Matefit tea had a nice taste. It was a cross between traditional Yerba Mate taste, which is kind of sharp and nutty, and a classic green tea, which is strong and smooth. I added some lemon, and some splenda to my MateFit, and it was actually quite tasty. 
Let's discuss the MateFit Packaging Now.
MateFit Packaging and Branding Score: 7.3
I am sort of new to the 'TeaTox' game, but I am very excited to start to add more of these tea reviews to my site. One of the biggest reasons for that excitement is that these companies are much better at branding than the traditional supplements that I'm used to reviewing. The traditional supplements are usually dressed in black and pink, and have horrible graphical design totally devoid of any tastefulness. But Teas are different. More subdues shades, smoother lines, overall better aesthetics separate the Tea industry from the supplement industry. 
Except. MateFit is not the best jumping-off point to showcase this. Matefit, as far as detox teas are concerned, is the ugly duckling of Teas. First of all I don't know who chose neon orange and neon yellow for the pouches. They look like they are made out of the material that construction workers wear to work on the roads so that you don't hit them with your cars. The name 'Matefit' is plastered over a hideous black strip that runs across the top portion of the pouches. There are generic leaf graphics that seem to have been planted across the package as an afterthought. It's really not a good looking design. The white type is hard to read when it is reversed out in front of the yellow and orange bags. Overall I'm pretty un-impressed with the Matefit packaging. They can make it so much better. SO much better. 
Matefit Detox Review Summary:
MateFit Performance / Effectiveness: 7.3

MateFit Ingredients Score: 8.2

MateFit Flavor Score: 8.4

MateFit Packaging and Branding Score: 7.3

MateFit Value Score: 8.1
The hype for Teatox 28 Days Tea Ultimate Weight Loss Tea by Matefit exceed the results in my experience. I don't know if maybe I'm spoiled by the more effective results of traditional fat burners, or what. But I didn't lose one pound taking this tea. That's not to say that I dislike the product, though. I loved drinking my Matefit Metabolic Booster tea at work because it made me super productive at work. But so does coffee. It will be interesting to try some more of these teas and see if any of the others can outperform Matefit. But I'll give this product a 'B' overall. It's not terribly pricey, and might be worth trying.*
Matefit TeaTox Final Score: 8.1 B-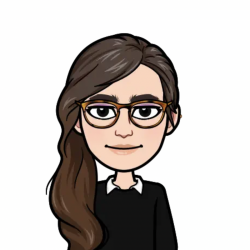 Latest posts by Allie Lewis
(see all)