Today I'm so excited to FINALLY release my Myprotein Impact Whey Reviews. In this review we're going to review FIVE different flavors of My Protein- one of the world's most popular brands of protein powder. This UK-based brand has been on my roadmap of reviews to write for so long now that I can't even tell you how excited I am to finally check it off my list. In this review I'm going to talk ALOT about the different flavors that I tried. There are literally like 40 flavors of Myprotein, and while I didn't have the time (or money!) to try ALL of them, I did at least get my hands on five of the most popular flavors and can at least tell how about how those compared to both each other and then also just how this product compares to other popular protein supplements out there in terms of taste. After we talk about flavor, I think it only makes sense that we keep things consistent with all my other women's protein reviews and discuss the formula, packaging, and of course value. Is this protein supplement worth the money for the product quality? I'll tell you all of this and MORE in my Myprotein Impact Whey reviews. So without further ado, let us begin the review.
Myprotein, according to themselves, are the world's biggest sports nutrition brand in the entire world. I don't know if it's just because I live in the United States or what, but it doesn't really feel like they are the number one brand. I feel like they are somewhere behind the BIG brands in my country, which I would say are Optimum Nutrition, Muscletech, and probably BPI Sports and Cellucor. I'm not calling Myprotein liars, but I'm just saying that for me, I don't think they have as big of an influence in this country as some of the others. But judging from what I've learned about Myprotein over the past week, I have to say that I'm impressed to the point that I'll take them at their word. I'll actually be writing a follow-up review on their pre workout 'mypre' so please do stay tuned for that at a later time next week. But what impresses me is how expansive their product line is, and also how deep their flavor menu of protein is. I mean. There are SO many flavors of Impact Whey that it made it really difficult to choose just ten, never mind five. But I finally was able to, and here are my thoughts on flavor, and what the best flavor of Impact Whey is: 
What's the Best Flavor of Myprotein Impact Whey: 
This is a brief overview of how I rank the five flavors of Impact Whey by Myprotein. As a refresher- I make my whey shakes with skim milk, some ice cubes, and of course a magic bullet. I used the same ratio of ingredients for all of these. So you should know that all my variables were kept very consistent. So here they are! As you can see the best flavor of Myprotein (since we're going from best -> worst), is…
Maple And Pecan:

Wow. Just wow. This flavor blew me away even more than I already would have been just due to the fact that I was not expecting it at all to be pleasant. This, and a few of the others I bought just because they were so out there, but I have to give this flavor a 9.4/10. Excellent and authentic maple flavors, and the pecan has such a lovely sharpness to it that I love so much. The best flavor of Myprotein is maple pecan.

Tiramisu:

Tiramisu is the second best flavor of myProtein in my opinion (tongue twister!). It's weird because I don't even really like Tiramisu in real life. I always prefer something a little richer for my desserts. But Tiramisu-flavored Impact Whey is super well done, and I'm really starting to like these flavors more and more during post-workout recovery time. This flavor has really noticeable coffee flavors, and also some sort of nuttiness that offsets the sweetness in the best way. It's super tasty.

Blueberry Cheesecake:

If you've been reading my reviews for a long time you know I love, love, LOVE anything blueberry. Probably something about having grandparents in Maine where we used to Summer vacation. Blueberries have such a special place in my heart. And cheesecake. That's all. 'And cheesecake'. Lol. I mean, how can you combine blueberry and cheesecake and not victory? You can't. This flavor is so full of win I can't even. Ok, Allie enough with the internet pop-culture slang you sound un-educated. Blueberry cheesecake tastes exactly how you would imagine it does. And that's all you really need to know. Spectacular. 

Vanilla Raspberry:

The vanilla raspberry reminds me of a whipped custard with fresh raspberries. I didn't really know what to expect going into this flavor- maybe something like a berries 'n cream sort of situation- after all I know the UK-based Myprotein folks probably LOVE berries 'n cream (Wimbledon reference, anyone?). But yes. I think this flavor is not so much berries 'n cream as it is some kind of shortbread dessert. It's sweet, and has wonderful berry flavor as well. I love it.

Peanut Cookie:

Of course I had to try a peanut / peanut butter flavor. I mean, how could I not? I found this flavor to be the 'worst' of the five flavors that I tried, although I must say even this flavor was totally drinkable, and was a pleasant drinkable, at that. I liked the way the nutty peanut flavor was reminiscent of real peanut butter, while the 'cookie' flavors were more secondary. This flavor is really quite good, but not as much so as the four that beat it out. Impact Whey has some seriously good flavors, though. That's the final takeaway from this flavor grade section. Overall I give Myprotein Impact Whey a 9.3 on taste.
Myprotein Impact Whey Formula Grade: 8.9
I think Myprotein has a really sound, tested and true formula that works for them. It's nothing overly fancy like Shakeology or some of the other fancy 'fat-loss' or 'thermogenic' proteins or any of that nonsense. And while Myprotein does have some stevia versions of it's protein, the majority of their proteins use the classic splenda (aka sucralose) to provide the sweetness. The product also uses artificial flavorings to achieve some of the award-winning taste that they've managed to create for their protein powder. So for example, the blueberry cheesecake flavor has this ingredients list:
Whey Protein Concentrate

Soy Lecithin

Beetroot

Flavoring

Sweetener
First of all I think the vague language they use for 'flavoring' and 'sweetener' is just awesome. Here in the U.S. they usually make them say 'artificial' in front of those two just to make sure you know that you are putting some crazy synthetic junk in your body. But hey. We do worse to our bodies than have a little artificial flavoring here and there, right? I mean. It's a protein shake. It's good for you. But let's look at the macronutrients of Impact Whey as well: 
Calories: 100

Total Fat: 1.5g

Sat Fat: 0.5g

Cholesterol: 20mg

Sugars: 0g

Protein: 20g
Now those are some pretty impressive nutrition facts. Virtually no carbs, no sugars, no fats, and a big dosage of protein. At just 100 calories per serving, I really don't know that this is beatable from a macros standpoint. This isn't unheard of though in the protein world. I mean. It's a protein shake. That's what the macros are supposed to look like. I think I just really like Impact Whey so I'm pumping it up a little bit lol. But let's talk about the packaging now, shall we? 
Myprotein Impact Whey Packaging Grade: 9.0
I have to give Myprotein some serious credit on the packaging here. Similar to the other big-time protein companies like Protein World and Shakeology, I think myProein has knocked it out of the park in terms of packaging and aesthetics. I'm not super crazy about pouches, but I think when you think of cost and environmental friendliness, there is no comparison. The Myprotein Impact Whey bag is a lovely, pure, clean, white, and has a handsome block of blue at the top. I think this is the same blue used by BEAST Sports, which I actually have never reviewed any of their products I don't think…but that's besides the point. The shade of blue that they have selected is drop-dead gorgeous, and contrasts really nicely with the purity of the white. The words 'IMPACT WHEY PROTEIN' are painted across the top portion of the white, and are aligned pixel-perfect on the left top quarter of the print area. A double chevron lies adjacent to it, guiding the eye down to the blue Myprotein logo. Additional callouts are made in subtle shades of gray, and remind you of the product benefits. Overall this is a timeless, beautiful design that only adds value to the product. Speaking of value. How would I compare this to something like Optimum's own Gold Standard protein? Well here's a special bonus section:
Optimum Nutrition vs. MyProtein
If I'm taking these proteins in a head-to-head battle, here is how I would compare the two. I think Impact Whey has better TASTE than the mighty GOLD STANDARD. I also think that Myprotein has a better price point per serving. Since both products are nearly identical for the formulation and ingredients, I think it's easy to see that I have to give the nod to Myprotein. I know. Call me a traitor for picking the UK company over US-based Optimum. But I have to call it like I see it! Myprotein Impact Whey is better than Optimum Nutrition Gold Standard. 
Myprotein Impact Whey Review Summary: 
Myprotein Impact Whey Flavor Grade: 9.3

Myprotein Impact Whey Formula Grade: 8.9

Myprotein Impact Whey Packaging Grade: 9.0

Myprotein Impact Whey Value Grade: 9.0
As my first exposure to the Myprotein brand, I have to say that I've been impressed. This protein powder tastes fantastic, is priced very fairly, and has a pretty package. I mean. How does it get better than that? I'm in love with Impact Whey and I'm pumped to try other Myprotein products now.*
Myprotein Impact Whey Final Review Score: 9.0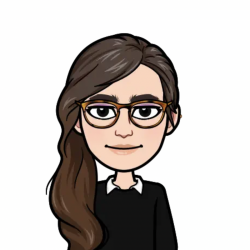 Latest posts by Allie Lewis
(see all)