Review time, woo! I've got a full cup of coffee and am ready for this Muscletech Mission 1 Protein Bar Review. In this totally in-depth review I'm going to do several things for you. I'll tell you how these bars stack up to the competition (particularly Quest bar), and also how 'clean' these bars really are. The big selling point of the Muscletech Mission 1 Protein Bar seems to be that all-natural aspect, so it will be interesting to see if Muscletech has actually created a natural and healthy product. The thing about Muscletech is that they have a bit of a reputation to overcome with the Mission One bar. More on that later in the article. But, you will hear alot about the ingredients, the taste, and we'll even go over the packaging in an in-depth fashion. So if you're considering purchasing the Mission One Bar, you are in a wonderful place because I've got a super informative, super entertaining Muscletech Mission 1 Bar review all queued up and ready for you. Let's do this.
When I first heard that Muscletech was coming out with a protein bar, I sort of rolled my eyes. How can this hardcore supplement company have any sort of success in the unbelievably competitive protein bar segment? This is a segment dominated by the kings of the protein bar- Quest Nutrition. As you know from my own Quest Bar Review, and almost every other review online, this is a fantastically embraced product in the health and fitness community. And how could it not be? The taste of these bars seem to defy the laws of product flavoring. I mean. The cookie-dough flavored Quest Bar tastes like real cookie dough. How do they even do it? I will never know. But I can sure put a pretty good guess forward. They probably have a team of very talented prepared food chemists in a lab putting together all the right ingredients until they get just the right taste and consistency. It's really pretty cool. But the thing is- by the time those chemists have found the way to make the products taste so dang good, they've come up with a product that is so artificial and synthetic that it might not actually be that healthy at all! Enter Muscletech. What Muscletech has tried to do with the Mission 1 Bar is to create something that has that unbelievable taste, but without having it be a total lab-rat science experiment. So. Were they successful? Let's start by looking at the formula and ingredients: 
Muscletech Mission 1 Bar Ingredient Score: 8.5
Well there's half the battle right there. Muscletech seems to have out-done Quest Bar on the ingredients side of things! I think when you line the two 'ingredients' panels up you can notice that the products are very nearly identical. I don't know if the two were made in the same exact factory (I suspect they are not, as I'll explain in a second), but honestly the ingredients are the same as with Quest. Here is the full list of ingredients in the Mission One Protein Bars: 
Milk Protein Isolate

Whey Protein Isolate

Soluble Corn Fiber

 

Isomalto-Oligosaccharides

Ground Almonds

Water

Cocoa Butter

Natural Flavor

Rice Flour

Unsweetened Chocolate

Palm Oil

Sugar

Sea Salt

Cocoa

Erythritol

Rebaudioside A

Soy Lecithin
If you're looking at this thinking 'hey that's a Quest Bar, isn't it?', you're very perceptive and very right. These are really similar in every way. Like I said before. The Muscletech team clearly sat around a conference room table a few months ago, and said, 'ok, we need a bar- let's just roll out a Quest bar.' And they did. BUT. What they've done differently is neglected the sucralose, aka 'splenda' aka an artificial sweetener. In my opinion that actually gives it a leg up on Quest. So if you're looking for me to directly compare Quest Bar vs Muscletech Mission 1 on terms of formulation, I think I actually would pick the Muscletech bar as the better option. But as we know with these bars- the formulation is only a fraction of the battle. The REAL factor of importance is the taste. So time for the million-dollar question- how do the Mission 1 Bars taste? 
Muscletech Mission 1 Bar Flavor Grade: 8.5
Ohhh too bad. Here's where it all comes crashing down for Muscletech. Or does it? After all, I'm giving this product an 8.5/10 on the flavor. That's not so bad, is it? No. No it's not. But for a bar with such high expectations, average HAS to be disappointing. Let's face it- Mission 1 Bars were created to go head-to-head with, if not exceed Quest. And while they've 'one-upped' Quest on the formulation by omitting artificial sweeteners, they were not able to top Quest on taste. I treid the cookie dough flavor as well as the Oreo flavor and think, honestly, they taste about the same. 
The Cookie Dough Flavor tastes sort of vanilla-y in the way that a dough would taste, but they have not come close to Quest in terms of making the bar behave like real cookie dough in your mouth. If you remember (of course you do), the Quest bars have like, real chunks of chocolate in them that mimics the behavior of real chunks of chocolate that you find in real cookies or cookie dough. The Mission One bar does have little flecks of chocolate, but they don't crunch and give that rewarding resistance in your mouth like the real Quest bars. Quest bars are also sweeter, and just overall a better consistency that sort of comes apart in your mouth better than Muscletech Mission 1. 
The Oreo / Cookies 'n Cream flavor of Mission 1 Bar tastes quite honestly similar to the Cookie Dough flavor. I don't think this is the way it should be. Again, I think what they've failed to capture with this flavor is the proper consistency that Quest was able to. Mission 1 doesn't have those nice chunky, sweet elements that make Quest so addicting. 
So is it the lack of one little ingredient that makes Mission One Bars inferior to the mighty Quest Bar? I really don't think it's just that. I think it's the overall texture, sweetness, and the flavors themselves. The Mission 1 Bars taste the same to me, whereas each Quest bar is bursting with the real flavor of the 'real' thing. I.E the cookie dough Quest Bars taste exactly like real cookie dough. And on and on. So that's my official take on the taste of Muscletech Mission One Bars. 
Muscletech Mission 1 Bar Packaging Grade: 8.0
Ok, Muscletech is a massive company right? Sure. Muscletech has been around for probably over 20 years. They've designed some marvelous products. Some beautiful products. Remember the first 'Halo' product that they developed so long ago? That was a really special design. There current line looks fantastic as well. The sort of metallic banded look of Anarchy pre workout and the Hydroxycut Products are wonderful. But here's the thing. Protein bars are a very different animal. These bars are usually consumed by people outside the realm of the bodybuilding community. Sure Quest laid down it's roots with bodybuilders, but so much of their business comes from just regular folks. And I think the Mission 1 Bar is also targeting normal folks as well. And when grading the Mission 1 Bar appearance through that lens, it seems as though the product's design may be just a bit polarizing. It looks a little too hardcore for the everyday Joe. But honestly could a company called 'Muscletech' ever really produce something truly 'mainstream'? I don't know that they could. The brand itself will forever be a bodybuilding brand. But perhaps the bold flavor graphic, and branding as the 'clean protein bar' is enough to overcome a marque name that has long been associated with the hardcore. 
Muscletech Mission 1 Bar Review Summary:
 

Muscletech Mission 1 Bar Ingredient Score: 8.5

Muscletech Mission 1 Bar Flavor Grade: 8.5

Muscletech Mission 1 Bar Packaging Grade: 8.0

Muscletech Mission 1 Bar Value Score: 8.4
Muscletech put their best effort out there to product a Quest rival and in my opinion, they came up short. They are priced the same, and yes they use all natural sweetener. But let's face it. I've said it a million times. Protein Bars are all about the flavor. Mission One bars fall short on flavor. It just shows that Quest has a team of wizards who flavor their stuff. Lol. Nice try with the Mission 1 Bar though, Muscletech.
Muscletech Mission 1 Bar Final Review Score: 8.4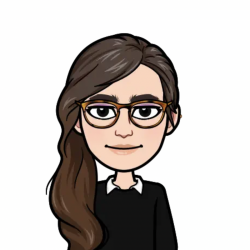 Latest posts by Allie Lewis
(see all)