Muscletech Hydroxycut Hardcore Next Gen Reviews are literally all over the place. But you won't find any of them to be as in-depth and thorough as mine. That's because I'm Fit Life Allie, and on top of the literally hundreds of supplement reviews that I've done, I've already reviewed two other versions of Hydroxycut. They call me the Hydroxycut whisperer at this point. I'm actually that good at doing Hydroxycut reviews. Lol. But one thing you can be assured of in this review is that in addition to being one of the most informative articles you've ever read, this review will also be one of the most entertaining. You never know what you are going to get in some of these fat burner reviews, but I'll tell you right up front what you're going to get. You're going to get a heavy dosage of humor. You're also going to get a really detailed analysis of the formula in this fat burner. And you KNOW all my reviews also include a super-detailed packaging grade. That might be my favorite part. Oh- and of COURSE we're going to spend a ton of time talking about if this product WORKS. So if you're here because you want to know does Hydroxycut Hardcore Next Gen Work, you are in the right place. Let's get the review started. Right. Now. GO.
Well it's certainly starting to feel alot like Christmas in my apartment. My pitiful little array of Christmas lights are hung on the wall with care, and Christmas music is blaring all throughout my bose wireless speakers. Yeah. I'm FANCY like that. Lol. Which reminds me. I still have like, half, of my Christmas shopping to do. No bueno padre! Hm. Maybe I'll give the gift of Hydroxycut though. Or will I? I would only do that if the product works. I know. I know. I'll stop killing you guys with the suspense. Let's start talking about the fat burner that I've personally been taking for the last three weeks. And we'll start with the most important question:
DOES Hydroxycut Hardcore Next Gen Work?
Hydroxycut is a brand that I've had really mixed results with in the past. I'm going to go out on a limb and say that I'm also not the only one in THAT boat. If you gay way back to 2014, you can see that Hydroxcut's flagship fat burner at the time, the Hydroxcut SX-7 Fat Burner, was one of my top performing fat burners of the year. In fact it was the third place victor in the BPW Top Ten Fat Burners. That's pretty darn impressive. Now fast forward to my Hydroxcut Max review. This 'budget' version of their Hydroxycut fat burner did not fare so well- scoring a measly 7.1/10 overall for it's relative lack of results. Not a surprise, since that product was much cheaper and weaker formula-wise. But both of my prior Hydroxycut experiences set the stage for 'Next Gen' to step in and impress. Here is my official 3-day log from using Hydroxycut Hardcore from the last three weeks: 
Week 1: The first week has gone by rather eventFULLY for once. Usually I feel like after the first week I have nothing to report, but this is NOT the case. Using this product coupled with my diet and exercise has been nothing short of remarkable. I feel like the definition in my forearms, wrists, and even my neck and face are harkening things to come. I just look leaner in general in all aspects. My skin has a tighter appearance, and much more musculature is visible. I'm literally loving it. Hoping these results continue through the second week!
Week 2: Ok, this week was a little bit of a disaster week for me in terms of my diet and training. My knee has still been bugging me a little bit, so it's been hard to do those really hardcore 'compensatory' workouts that I like to do following a night of drinking and eating heartily. And that's exactly what I did during BOTH of my company holiday parties last week. Well, 'both' meaning me and my 'bae's' company party. Overall it was fun though. But. I really didn't make additional progress in terms of weightloss. I stuck with my regimen of taking 2 capsules in the morning and 2 more in the afternoon, but honestly I think I looked better at the end of the first week than I do now. But hopefully I'll be able to get back on the horse this week.
Week 3: So I'm pretty sure I've found the secret to unlocking the potential of Hydroxycut Hardcore Next Gen. You really have to focus on your diet and water intake. If you are not drinking ENOUGH water, you get really sluggish and your workouts won't let you have effective training. I think this Hydroxcut pulls way more water from you. Alot of that has to do with the high caffeine content, which is a natural diuretic on its own. Next Gen also includes additional diuretics to give you that 'lean' look. My body looks really great standing here now after a 3-week stint on Hardcore Next Gen. Certainly better than when I started, and better than after the first week as well. I'm leaner everywhere. Most noticeable is still in my arms and face, which sounds weird but as those are the areas that I noticed it most.
Overall, I think this version of Hydroxycut works. If I had to compare Hydroxycut Hardore Next Gen vs Hyrdroxycut SX-7, I really would pick this updated version, hands down. The results are fast-acting, and the bottle will last you longer. Let's look at the ingredients in Next Gen and see what is included that contributes to those results.
Hydroxycut Hardcore Next Gen Formula Grade: 8.4
I'll give the product a 9.3 out of 10 on performance, but these are results that seem a tiny bit incongruous with the strength of the formula. When I looked at the supplement facts panel for the first time, I was really surprised that I didn't see 1. MORE ingredients in terms of sheer number of inclusions, and then 2. SOMETHING crazy and edgy. There have been like fifteen lawsuits in the last month it seems like. Ingredients like hordenine, evodiamine, rawolscine/rauwolfia, AMP-citrate, Pikamilon, and others that I'm missing…all are under close scrutiny now as the the FDA gets more 'hands-on' in their regulation of the supplement industry. But Hydroxycut seems to have erred on the side of caution with their formulation of Hardcore Next Gen. Here is the full list of ingredients in Hydroxycut Hardcore Next Gen:
Green Coffee Bean

Caffeine

Coleus Forskholii

Blue Skullcap Extract

Yohimbe Extract

Ophiopogon

Guayusa
And that's pretty much it. I know. Coming off my Animal CUTS review, where my hands were tired from typing after typing the ingredients list, this is actually a piece of cake. I gave the formula a 'B' because while there's nothing that I particularly DON'T like in the formula, I do feel like it's missing that 'X' factor special ingredient that makes it 'Next Gen'. You know? They say in their ads that the black skullcap extract (Scutellaria Lateriflora) is the game-changer. But honestly, there's nothing really special about this ingredient. It's not like there are any sort of bulletproof new studies on it that make me think there's any reason to get excited about it. But who knows, maybe that was the reason why I had sound results. Oh- and I'm also really pretty fond of Guayusa as an overall health supplement. Let's talk Hydroxycut packaging.
Hydroxycut Hardcore Next Gen Packaging Review Score: 8.6
Well, I do like the results that I got with the product, but I'm not really sold on the packaging. I don't have a real issue with how this product looks, but I'm really not crazy about it either. What I LIKE about it is the color palette they use on this fat burner. I mean, you can't really go wrong with read and silver, can you? I also LOVE the 'Next Gen' typeface and how it is so shiny and colorful. What I DON'T like about this product aesthetically is the 'Muscletech' sort of armadillo pattern in the background. Steve Jobs would like it, and Johnny Ive would not. (Skeumorphism vs. Flat UI). The pattern looks like some sort of futuristic curved armadillo metal that Tony Stark would use on his suits. Cool in Iron Man, and maybe if used tastefully on the product, but it's not a good look on Hydroxycut because it makes all the other information on the front of the package really difficult to digest. I know Muscletech has really talented people working in their design department, and that's why I'm really surprised that nobody raised their hand in the boardroom and said 'Hey. Hydroxycut Hardcore Next Gen looks great. But I can't read ANY of the info on the front panel without my eyes hurting'. That's what I would've said. But anyways. As a whole I still don't mind the design.
Hydroxycut Hardcore Next Gen Review Summary
Hydroxycut Hardcore Next Gen Peformance Grade: 9.0

Hydroxycut Hardcore Next Gen Formula Grade: 8.4

Hydroxycut Hardcore Next Gen Packaging Review Score: 8.6

Hydroxycut Hardcore Next Gen Value Grade: 9.0
This version of Hydroxycut, to me, represents a really mature shift from Muscletech. Where this company used to be the FIRST to push the envelope with questionable ingredients and deceptive marketing- I think 'Next Gen' fat burner is a symbol for the brand's evolution into a grown-up. I like this product and would be happy to recommend it.*
Hydroxycut Hardcore Next Gen Final Review Score: 9.0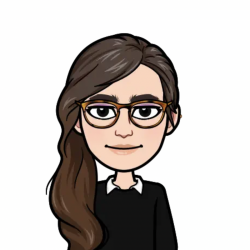 Latest posts by Allie Lewis
(see all)