Hello and welcome to my 310 Nutrition Shake Review. I'm going to review the meal replacement shakes from 310 so that you know everything about them from the taste to the ingredient profile all the way down to the packaging. I think you will enjoy the sense of humor and the way in which I break down these 310 Nutrition Shakes from top to bottom. I feel like a new person now in 2016 and I'm really excited to announce that this is my FOURTH year of doing this blog. I feel like I've really grown over the years and want to thank you, the fans, for all the support. So I dedicate today's review to all of you. I promise this year will be another awesome year full of protein powder reviews, pre workout reviews, and everything else in the healthy supplement section. So let's dive into this 310 Nutrition Meal Replacement Shake Review, shall we?
Meal replacement is all the rage these days. Every single person in the world seems to be onboard with the meal replacement shake. Doesn't anybody want to eat food anymore? I don't think they do. It seems like sometimes I'm the only one that eats anymore. And when I eat I go on Instagram. And when I go on Instagram I come across fun new supplements to review. That was the case the other day when I found 310 shakes. It was just a basic motivational quote post, but I was intrigued right away. I saw that the handle name was 310 Nutrition and figured that this HAD to be a protein powder company. I was right. As usual (hair flip). Lol. So anyways. I actually managed to get my hands on two bags of the 310 shake through an error (I ordered one bag of the 310 Shake in Chocolate, and they sent me an extra bag of 310 Shakes in Strawberry!). So now I'm in a great position to do this 310 review shake because there are now two 310 Shakes sitting on my counter ready to be drank. Drunk? Or drank? Whatever. I'm ready to sip on some 310 Shake! Hmm. Ok. First sip of the chocolate is pretty good…Let's open up the flavor review section. 
310 Chocolate Shake Flavor Grade: 8.8
If you're curious what is the best flavor of 310 Meal Replacement Shake, the answer is the strawberry, hands down. The chocolate is not bad at all though. But surprisingly I have to go with the berry flavor. Let me go into a little more detail on each flavor to try and really give you an idea of how each flavor profile goes down. 
Chocolate: I tried the chocolate flavor first. I mixed one serving into about 8 ounces of skim milk. This first shake ended up being too thin for my liking, but I still got a really good idea of the flavoring. The 310 Nutrition interpretation of chocolate is quite simple. It is your basic milk chocolate flavor that is velvety smooth and highly drinkable. After this first shake, I was really hesitant that I was going to enjoy the strawberry flavor as much as this one. My Mom actually much preferred this chocolate flavor over the strawberry. It's interesting because SHE is usually the one who prefers the fruitier flavors while I'm the rich and savory (ie chocolate) lover. To sum up the chocolate flavor in a word, it would be 'smooth'. There's a wonderful consistency to the chocolate flavor of 310 Nutrition Shake that you don't QUITE get with the strawberry. 
Strawberry: The strawberry flavor of 310 Nutrition Shake is better than the chocolate. My favorite recipe with this one has been to mix up 
1 Serving of 310 Nutrition Shake Strawberry Flavor

1 Cup of Whole Milk

8-10 Ice Cubes

1 Frozen Banana

1 TBSP Peanut Butter
This has been a really nice combination for me because it's super caloric, and I've been trying to put just a tiny bit of weight on after I went overboard with my fat loss (the VULCAN fat burner is responsible for that). Well. Partly. My eating disorder could have had something to do with it. But anyways we're talking about the strawberry flavor of 310 Nutrition Shake. The strawberry flavor, on it's own, is actually delicious. It is less sour and bitter like a strawberry flavored pre workout, and more smooth and delicious like the chocolate flavor of the 310 Nutritional Shake. The difference between the chocolate and strawberry, is that this strawberry has notes of actual strawberry combined with a wonderful creaminess so that you really feel like you're drinking a strawberry shake from McDonalds. I don't know what that says about me that my favorite flavor tastes like McDonalds. Wait yes I do- it means I'm a fatso. Lol. But yeah. This flavor is the perfect balance between powerful flavor and smooth creaminess. I like it a lot.
After seeing how much I liked the strawberry flavor of 310 Nutrition Shake, I would be interested to try the Mocha and Vanilla flavors of these shakes. I've always found that companies put tons of effort into really nailing the vanilla flavors because they often times will be the companies most popular flavor of the shake. The mocha I'm a little bit less excited to try, but wouldn't mind giving it a shot. Ok. So the taste of these meal replacement shakes are wonderful, but is it actually a healthy, well-made product? Let's look at the ingredients to find out. 
310 Nutrition Meal Replacement Shake Formula Grade: 8.0 
I would give these shakes another pretty strong grade on the formulation side of things since I'm a real fan of the macros, as well as the raw ingredient profile. The macros are started off with the pure calorie count, which is just 90 calories. Now. I have to go into a little bit of a rant here because I just don't think that the positioning of the 310 shakes as 'meal replacement' is totally fair given how FEW calories are in here. I know. We WANT low-calorie. At the end of the day, it's 'low-calorie' that is going to contribute to the actual weight-loss. But for an active person, replacing a healthy meal comprised of real food with a 90-calorie shake just isn't healthy, I don't CARE how much vitamins you stuff into it. And that's really all that separates these 'meal-replacement' shakes from the regular protein shakes for women that I review all the time (that cost just a fraction of the price of these 'meal replacement' shakes. So that's my real rant for this shake. Well, and the fact that I think 15 grams is just a little light on the protein side. That's not really THAT much protein for a meal. Especially for a 145 pound behemoth like me (seeking sympathy emoji here lol). 
But the ingredients that are in the 310 Nutrition Meal Replacement Shake are actually really solid. They use what they call the 'Tri-Plex' protein complex- which is the combination of three protein sources: 
Whey Protein Concentrate: Intermediate digesting speed, dairy-based protein source

Milk Protein Concentrate: Slowest digesting speed of this formula's protein sources

Whey Protein Isolate: The fastest digesting, which will breakdown into amino acids very quickly in the body
In addition to these three main protein sources, the 310 Nutrition Meal Replacement Shakes contain a fiber element (Fibersol-2) along with three thickening agents which they tout as 'fiber' ingredients but are really for the consistency element. And then you have the vitamin ingredients, which I will not try and type out because they are ridiculous. And then finally some flavoring ingredients, including monk fruit extract and stevia as the only sweeteners. That's really it. These 310 Shakes are super simple, which I do like. But again, it's that simplicity that makes it hard for me to get behind these as a meal replacement. Speaking of simplicity, the packaging here is really basic as well. 
310 Nutrition Meal Replacement Shake Packaging Grade: 8.7
I'll give a 'B+' rating to the overall aesthetic of these shakes because I think they have done a good job of conveying the right things to the customer on their packaging. The brand name '310' doesn't make sense to me right off the bat, but that's ok. I like how these products have a 'natural' theme to them. To start with, the white package and use of white space is the best way to convey 'clean' and 'natural'. It gives an immediate sense of purity and healthiness that makes you feel good about drinking 310 Shakes right from the get go. Another really handsome element of these packages, and one that draws your attention right away, is the prominent 'flavor-splash' graphic that dominates the front panel. This reminds me so much of the Shakeology meal replacement shakes (that are also priced obscenely lol). I think I might even like this packaging design more than Shakeology. Hm. That gives me a good idea. Let's take a quick second and compare these two popular meal replacement shakes: 
310 Nutrition Shake vs Shakeology
I would have to give the upper hand on actual product formulation to Shakeology. I think the black-and-green sort of 'big brother' brand (Shakeology) puts out a higher-quality meal replacement shake at this point. BUT. Shakeology is also more expensive than 310. They are both so expensive though it's almost like, if you're going to come that far and commit that much money, why not just shell out for the better product. But let's summarize my thoughts on 310 Nutrition Shake. 
310 Nutrition Meal Replacement Shake Review Summary
310 Nutriton Shake Flavor Grade: 8.8

310 Nutrition Meal Replacement Shake Formula Grade: 8.0

 

310 Nutrition Meal Replacement Shake Packaging Grade: 8.7

310 Nutrition Meal Replacement Shake Value Grade: 7.2
I think if I just accept that ALL of these 'meal replacement' shakes are going to be pricey, it makes it easier to give 310 a reasonable grade. The shakes taste wonderful, the formula is clean, and the packaging is lovely. I still don't think the price is right given how basic the formula is, but when you consider ALL aspects of the product, it's an ok buy. 
310 Nutrition Meal Replacement Shake Final Score: 8.0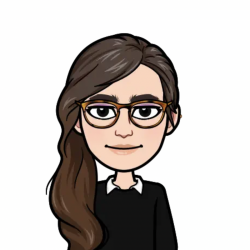 Latest posts by Allie Lewis
(see all)