Old School Labs Vintage Burn Reviews are finally here on the BPW blog. I think this is the first Old School Labs review that I've ever done. Scratch that. I KNOW this is the first ever Old School Labs review that I've ever done. I'm pretty excited to get started, too. This is a brand that I have had my eye on for a little while now. They have a very cool thing going with the 'throwback' branding and the subdued colors and the quirky fun language. I was very excited to give this product a try and see if it could help me drop some of those Thanksgiving pounds. In this product review I'm going to focus on the performance benefits that this product helped me achieve. And by performance benefits I mean, did the product help me lose weight? Or was it just another waste of my money? Something that I've become quite good at recently. Lol. Not funny. Not at all. But yeah we'll talk about if it works. We'll also have a look at the Vintage Burn formula and discuss if the product uses high-quality, safe, ingredients. We'll finish off with a packaging review summary, and then wrap it all up with the final product grade. So without further ado. Let's start this Old School Labs Vintage Burn Review.
Ok, now I've got a good track on. Phew. You know when you try and get something done but the worst song ever comes on? Yeah. That's where I was at for the past twenty minutes it feels like. But it's time to get cranking now. Woo! I am so ready. 
Vintage Burn is from a company called 'Old School Labs'. Now. I always see this products advertised to me on Amazon. So I was always very curious to see what the deal is with it. I've always sort of tried to focus my reviews on fat burners for women, but to be honest with you, several of these fat burners can safely be taken by men and women alike. This product is definitely safe for women. So if you've been wondering whether Vintage Burn is safe for women- the answer is yes. And on top of that, it's also pretty effective.
Old School Labs Vintage Burn Performance Grade: 8.7
I'll bet the next question you have is does Vintage Burn actually work? And again, my answer is yes. I've taken this product for three weeks now, and can say that I've dropped over 2.5 pounds. I know. I'm not going to write home about it, and I'm not going to post before / after pictures on my fridge. I haven't exactly re-shaped my body and made some sort of dramatic transformation like some companies would have you believe from those photoshopped before / after pics. 
But you know what? 2.5 pounds is something. And it's real. I don't think I should be ashamed or embarrassed that I've only lost a couple pounds. Because when I look in the mirror, I can literally see the progress that Vintage Burn has helped me make. The product has really helped smooth out my 'love handle' areas. Not that I had full-on love handles before, but I think the area really is leaner. 
Another interesting change that Vintage Burn has brought over my body is that it has seemed to help me retain some of my skeletal muscle, despite the rather dramatic diet that I've been on. Speaking of diet- that is also something that you should be aware of. The product is helping me lose some fat in some trouble area, but I personally have been working very hard at my diet as well. The diet is wayy more important than any fat burner is. I would say that I've been eating about 400 calories less than I've burned per day. I'm not keeping track down to the very last calorie, but usually my estimations are pretty on point. 
To summarize the performance, I think Vintage Burn has accentuated the results that I was going to get through hard work and diet anyways. But if you want something that will probably help you get a more dramatic result, than this one might be worth a try. Let's have a look at the ingredients in Vintage Burn- the world's first muscle-preserving fat burner. 
Old School Labs Vintage Burn Formula Grade: 9.0
I'm actually going to give Vintage Burn an 'A' on the formula. I love this formula almost as much as I like the Legendary Animal Cuts fat burner formula. I don't think Vintage Burn and Old School Labs can compete with Animal on the sheer complexity and completeness of the formulation, but for a smaller company, I think Old School Labs has made a solid accomplishment with this formulation. Here is the full list of ingredients in Old School Labs Vintage Burn. So if you want to know What is in Vintage Burn, here is your answer: 
Green Tea Leaf Extract

Green Coffee Bean Extract

Raspberry Ketones

Olive Leaf Extract

Caffeine

Bacopa Leaf Extract

Garcinia Fruit Extract

Chrysin

Forskohlii Root Extract
So why do I give this formula an 'A' ? I mean. It doesn't really look that crazy, does it? It's not. But what it has is wonderful balance. I've always had some good success with the products that combine green Tea Leaf with Green Coffee Bean. This product also uses the very popular Bacopa Leaf Extract, similar to Betancourt Trim X3. The 'muscle preserving' element comes from the Forskohlii Root Extract, which is usually used to boost testosterone. But. Before you freak out- you should be assured that this product is not going to cause a dramatic boost in your testosterone levels, ladies. If it does, it would be very minor, and probably help you burn fat, since we all have some testosterone anyways. And of course, gentleman, you may have even better results because of this. 
Old School Labs Vintage Burn Packaging Grade: 8.7
I'll give Old School Labs a B plus on packaging because it's a pretty successful design in my opinion. I don't know that it's the most aesthetic thing I've ever seen in my life, but I think I have a tendency to like the more saturated packaging colors. Or maybe it's just that I'm not that crazy about the mustache-guy that graces, er, dominates, the majority of the label. You know that I appreciate originality more than anything, but at the end of the day, some concepts are going to resonate better with some people more than others. I like that this packaging is unique. And I'm sure all the 'bros' love that there's a huge mustache on the front. But for me, and probably the majority of chicks out there, this design isn't that sexy. From a PURE design point of view however, there are a few things that Old School Labs have done right with the Vintage Burn label. For one, they've really captured the overall theme of the product nicely with the selection of fonts that they use on the product. The other thing that is well done is the geometric layout of the label. They use hard lines and angles to help convey seriousness, masculinity, and the hard lines of a lean body. It's smart. I like it. 
Old School Labs Vintage Burn Review Summary: 
Old School Labs Vintage Burn Performance Grade: 8.7

Old School Labs Vintage Burn Formula Grade: 9.0

Old School Labs Vintage Burn Packaging Grade: 8.7

Old School Labs Vintage Burn Value Score: 8.0
I think that for $50 for 60 servings, this product is a little bit of a stretch for me in terms of value. Sure, Vintage Burn is a well-made fat burner. But the formula, while solid, is nowhere near as solid as something like Animal Cuts, and not as effective as something like Super HD. To me, this product gets a 'B'. Vintage Burn is good, not great.*
Old School Labs Vintage Burn Final Review Score: 8.4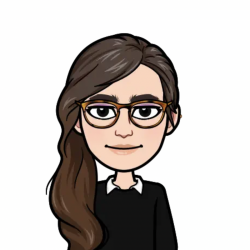 Latest posts by Allie Lewis
(see all)