Ok time for my Nuzest Clean Lean Protein Review! In this in-depth article I'm going to tell you everything about the product that you could possibly ever want to know including full details on the formulation, the flavorings, and of course the packaging. The thing I like best about this protein is how clean it is- but as you know sometimes it's these clean proteins that taste so bad that you no longer even care how clean they are. I went into this Nuzest Clean Lean Review hoping that this product would make me jump for joy at how good it is on TOP of the fact that the ingredients are super clean. So. Was that the case, or was it not? Let's find out together in this Nuzest protein powder review.
Nuzest. I feel like I just reviewed this stuff. Or wait. That was Zurvita– a supplement that quite frankly I've been trying to forget. Anyhow. Today's protein review is going to be a strange one- maybe even stranger than the Kachava review that I did a little while back. That's because very similarly to that Kachava…'stuff'…I wanted to use a different word there LOL, this protein is not like many of the other protein powders that I've used and reviewed in the past. This protein is for housewives and grandmas and hippies. The people that drink this protein would probably look at me with my tattoos and forearm vein and be like…this chick cray-cray. And they wouldn't be wrong. But you can imagine me drinking this 'Clean Lean Protein', right? It might as well be a Lilly Pulitzer dress on a caveman. It's an interesting contrast. But alas, so many of you guys told me to review Nuzest so I definitely feel obligated to please you. So let's jump in with the flavor review. 
What's the Best Flavor of Nuzest Clean Lean Protein? 
The first flavor that I had the, er, 'pleasure' of trying is the creamy cappuccino flavor of Nuzest. It's a flavor that sort of comes at you hard at the beginning with big flavor, and then you sort of wait for the sweetness to come through, and it's just not really there. I think that's an over-arching theme of these reviews. The protein definitely HAS flavor (the majority of it being a pea flavor), but it's lacking a few main things. For example, the cappuccino flavor starts to give you a little bit of bitter coffee flavor, but then it just totally dies off and becomes a nothing flavor. A pea flavor. It's the same with the vanilla and strawberry flavors. It's just so faint it's like…what is the deal here? 
Maybe it has something to do with the fact that the proteins that I'm used to drinking are FULL of big bold, artificially sweet protein supplements that this one didn't seem to have the same amount of 'in-yo-face' flavor that you can really just sit down and write about. I mean. Look at any of the proteins in my top ten proteins list. Those babies are ALL just dripping with flavors. It's madness.
If I had to pick out a best flavor of Nuzest pea protein it's the Rich Chocolate. I mean at least this one had an actual flavor that kept coming at your taste buds and didn't just fade off into nothing-ness. Apparently all these flavors use something called thaumatin to sweeten them. Now I'm no stevia fan but after trying Nuzest I was yearning for some thaumatin. Don't even get me started on the 'Just Natural' Nuzest flavor because that one will probably drive you straight to the restroom to spit it out. I'm sorry but I just don't like the taste of 100% Premium European Golden Peas. Call me crazy. But it's no good. Ok. So what else. Taste overall is a 7/10. And that's a generous grade. 
What's in Nuzest Clean Lean Protein? 
This will be a pretty quick portion of the review, since there is very little going on in this protein powder. You have Pea Protein. You have Coffee. You have Vanilla Bean, and you have the good old thaumatin which is supposed to sweeten but as we learned it does nothing. And finally we have cocoa extract. And that's all. You have very few total ingredients which leads to a product that honestly is probably great for your body and your health. So please, please know that while I take shots at these types of products for having lousy taste- you have to know that most educated health professionals would tell you that you are much better off using a clean protein powder than some of these other synthetic and processed proteins that you see me rant and rave over. So. Just keep it in mind. The macros are also pretty good on this protein- you have 89 calories total, 21 grams of protein, a pretty big hit of sodium at 360mg, and very little fiber or sugar. 
So while Nuzest Clean Lean Protein is definitely natural and clean, the salt content is actually a little bit alarming. But I don't think it's a deal breaker. Another cool thing is that this protein is vegan friendly and paleo. So everyone can enjoy Nuzest protein. Well. 'Enjoy' is a relative term though. Because it's not a very enjoyable taste as I outlined LOL. 
Nuzest Packaging Evaluation
Nuzest looks strange. I think if I'm assigning a packaging score I have to give it a 7 out of ten. Just like the taste, it's JUST. WEIRD. It doesn't have anything logical about it. Nothing practical about it. It has the huge white blob with the words 'Clean Lean Protein' over top of it. Framed by a black background, it is very clear what you are supposed to read, but I think my mind is just so jarred by how different from other proteins it is, that I'm having a tough time appreciating it. I think the color palette is strange too. The yellows and browns and oranges really don't make for something that you look at and think 'yeah that really looks tasty'. You know? It's just like… ugh. It ain't pretty at all.
Nuzest Protein Review Summary:
Nuzest Flavor Grade: 7/10
Nuzest Formula Grade: 9/10
Nuzest Packaging Grade: 7/10
Nuzest Value Grade: 7.3/10
So here's the 'scoop' (pun intended) with the Nuzest protein. The looks and the flavor of Nuzest really hold it back. It's all about what matters most to you though. If you want 'clean' and to feel really at peace with the ingredients in your protein powder, than this one might be for you. But otherwise there are better protein powders out there. Especially since they have it priced at a premium at over $2 per serving. 
Nuzest Protein Final Score: 7.8/10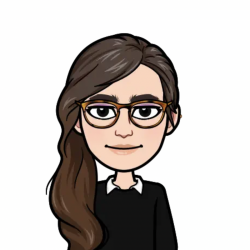 Latest posts by Allie Lewis
(see all)