Oatmega cookies have been on my mind for a little while now so it made sense to set down and put pen to paper in an Oatmega cookie review! In this spectacularly written and in-depth protein cookie review, I'm going to teach you a thing or two about the ins-and-outs of this product. We're going to get deep here. Real deep in cookies. Sounds like your Wiiiiildesst Dreammmms uh-ah-ohhhh doesn't it?! (Where my T-Swift fans at??). Lol. But yeah it's time for Oatmega cookies to get their close-up here on the blog. So if you're ready and willing, let's dive right into it.
Oatmega is one of my favorite new health food companies of the past five-ten years. It's hard to believe that I've been reviewing supplements and nutrition bars for that long isn't it?? Time flies when you're having fun, I suppose. 
But yeah. You guys know that Oatmega makes bars. In fact many of you probably know that I had some very kind words to say about Oatmega bars a few years ago when I first reviewed them. To this day they are still one of my top choices when I'm going down that Whole Foods protein bar aisle! But not all stores carry them which is old because I think Oatmega makes some of the best bars around. SO. That's why when I FIRST saw these Oatmega protein COOKIES in the airport a little while back, I KNEW I had to try them. I went first for the Chocolate Chip Oatmega Grass Fed Protein Cookies because let's face it chocolate chip is life. It's the OG. It's the one we all reach for first. So let me tell you how that flavor, and the other flavors of Oatmega tastes.
What is the Best Flavor of Oatmega Cookie? 
Great question, you! And I have the answer for you. I really do. Because I've tried all three flavors of Oatmega Cookies MULTIPLE times and can advise. Again, I told you that I tried the chocolate chip first. I'll begin by discussing how that flavor tastes. 
Chocolate Chip: This flavor of Oatmega Cookie tastes great. It has the big chocolate chip chunks that I've always adored (I just had some in my NoCow cookies), and I think there are even MORE in Oatmega than not only NoCow Cookie but even in the mighty Lenny & Larry's! But more on those stack-ups later. The chocolate chip flavor Oatmega bar is tasty. It's very very soft, and very flavorful. It definitely has a distinctive taste… one that is very unique but hard to place. I think it's like the fish ingredients that they use in the bars that gives it that taste. It's not necessarily a 'fishy' taste, per se, but it definitely lends a certain distinct taste to these. But again, it's still as a whole very identifiable as a chocolate chip cookie flavor. It's very good. 
White Chocolate Macadamia: This is probably my least favorite of the three Oatmega Cookie flavors but it is still rather tasty. I found this flavor to also have spectacular texture, but come up a little bit short on sheer flavor. In that way, it reminded me more of one of those NoCow Cookies, although I should say that Oatmega Cookies in general DEFINITELY out-perform the NoCow bars in the flavor department. They have wonderful flavor and better texture than any other protein cookie I've tried yet. White Chocolate Macadamia needs a FEW more white chocolate bits to get into my good graces, but it's still tasty and has a nice vanilla smoothness to the flavor as well.
Peanut Butter Cookie: If you're wondering what the BEST flavor of Oatmega Cookies is, than look no further than the Peanut Butter Oatmega Cookie. This grass fed protein cookie contains ALL the buttery salty goodness of your favorite jar of peanut butter, you know, the one you take under the covers on a Tuesday night to watch Stranger Things. Not that I've done that before. Er. Lol. HA! But yes. This Oatmega Cooke flavor is exceptional and I love it. It's sweet, smooth, and crave-able. 
To summarize the overall taste of Oatmega Cookies, I guess I would point out it's unbelievable texture first and foremost. Second to that is the excellent balance of sweetness but not overly sweet. Could another feather in Oatmega's cap be that it has wonderful nutrition to go along with this fabulous taste? Let's find out. 
What is in Oatmega Cookies? 
The fun part usually begins here with these protein cookie brands. We usually end up loving the taste, only to discover that we'd probably be better served just eating a plain old cookie! I know that is the thesis in my ever-popular Lenny's & Larry's review. 
But that's not REALLY the case here. Let's list some of the ingredients and analyze the nutritional info from there. Here is the full list of Oatmega Cookie ingredients: 
Gluten Free Oat Flour, Grass-Fed Protein Blend (Whey Protein Concentrate, Milk Protein Concentrate), Tapioca Syrup, Chicory Root Fiber, Almond Butter, Sugar, Brown Sugar, Sunflower Oil, Grass-Fed Butter, Macadamia Nuts, Natural Flavors, Water, Glycerin, Responisbly-Caught Fish Oil (Anchovy, Sardine, Tilapia), Cocoa Butter, Soy Lecithin, Whole Milk Powder, Nonfat Dry Milk, Butterfat, Sea Salt, Baking Soda
So that's not all that bad. You have the ingredients listed in descending order in terms of prevalence by mass, so the oat flour is the primary ingredient, followed by grass-fed protein. Nothing wrong with that! 
The list gets more complex from there, which is not surprising. There are various syrups, chicory root fiber, almond butter, sugar, brown sugar, sunflower oil, butter, macadamia nuts, and then more flavoring ingredients. It's quite a long list, and one that contains things like butterfat, sugar, and some others that you would find in real cookies. 
And so that's where some people will get turned ON by Oatmega cookies, and some others will be turned off. I think the majority of folks with appreciate that the Oatmega Cookies use real ingredients, while some others will sort of turn up their noses at the more traditional 'unhealthy' ingredients like sugar and butter. But. I don't know. I personally don't mind it. However, I should mention that along with these cookies using traditional cookie ingredients, comes some good old-fashioned calories. Let's look at the nutritionals: 
Calories: 340
Fat Calories: 150
Total Fat: 17g
Sat Fat: 4.5g
Carbs: 40g
Fiber: 9g
Sugars: 17g
Protein: 12g
WOWZA. Sooo. Yeah. I know two seconds ago I was on my 'natural is better' train, but, sheesh. There are just a ton of calories in these cookies, guys. I mean we're in Lenny's & Larry's territory here. I also think the sugars and fat numbers are VERY high. So. Yeah. What do we even make of these cookies? It's almost like Oatmega has gone the Lenny's route and just made a big 'ole cookie and then added some protein as a bit of an afterthought. It's not a problem, it's just something to bear in mind. Oatmega probably doesn't market this as a bowl of kale, but at the same time, I guess you would probably buy this expecting it to be a little more healthful when it comes to the actual nutrition profile. These things are gut-busters, people. 
Oatmega Cookie Packaging Review: 
So we've covered flavor, and we've covered nutrition. But let's move into something that's also very important. What do these protein cookies LOOK like? After all, that's an important aspect. I do like that Oatmega cookies have fun colors for each flavor, similar to their Oatmega bars. I like the consistency in branding between the Oatmega Cookies and the bars, and also appreciate the tasteful usage of flavor graphics. 
Oatmega also does a splendid job of conveying some of their feature selling points in their cookies by proudly touting on the front '12g grass fed protein, plus Omega 3s'. It's a very very savvy decision on their end, and, it works for them. You can tell Oatmega does their due diligence in producing the packaging that will sell the most Oatmega cookies. Very well done. Ok let's wrap up the review, shall we? 
Oatmega Cookie Review Summary 
Flavors: 9/10 
Nutrition: 7.7/10 
Packaging: 9/10 
Value: 8.8/10 
Oatmega Cookie Final Score: 8.7/10
So here's the deal. Oatmega cookies have fabulous taste. There's no denying that. They also have fantastic packaging. No denying that either. But the Achilles heel of these Oatmega Cookies, and one that plagues most of these products is just that these things are so dang caloric and dense in carbs and fats that they really are just a cookie. Sure the protein and oatmega 3s will help you sleep a little better at night, but not THAT much better. Still worth a shot when you want to indulge though.*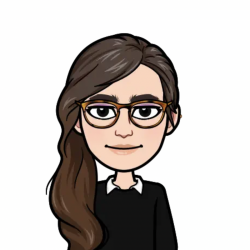 Latest posts by Allie Lewis
(see all)