Onyx and Rose Reviews are starting to pile up ON the Onyx and Rose website but I wanted to get my hands on some of this stuff and see if it lives up to the hype. This will be my third official CBD review and I think this is going to be a great company to look into. They are still a young brand but hey, aren't ALL of these CBD companies relatively new? The answer is YES, and frankly it makes me a little nervous about how many companies are starting to crop up that make CBD products but at least with some proper reviews I can help take some of the guesswork out of the decision-making process for you. In this Onyx and Rose CBD review I'll go over the ingredients, what I know about the type of CBD they use, how it WORKS for me, if there are any side effects, and finally we'll go over the company's branding before assigning a final review grade. If that sounds like a good plan to you, let's jump right in!
Onyx and Rose CBD comes in a variety of different formats. There are two different tinctures/droplets (CBD suspended in an oil): One is a full spectrum CBD Oil (that does contain THC but it is under 0.03%), and the second is a Broad Spectrum CBD that is 100% THC free. There are also CBD dog treats, and even a CBD BATH Bomb. Are you kidding me. A CBD bath bomb?? Amazing what these CBD companies are coming out with. I actually DID scoop up an Onyx and Rose bath bomb, along with both types of tincture. I am going to focus on those tinctures in this review because I haven't tried the Onyx and Rose CBD bath bomb yet. But. Let's start with formulation and work our way into the results from there: 
What is in Onyx and Rose CBD Oil? 
So- I focused mostly on the Broad Spectrum CBD Oil for the purposes of this review. I did try ONE serving of the Onyx and Rose Full Spectrum, but honestly, THC freaks me out ever since college when I tried smoking cannabis and it made me literally feel TERRIBLE. Like. Terrible. The opposite of relaxed and chill. So actually the whole CBD thing in general is one that I approach with caution which is why I opt for the THC-free versions where possible. That is something I like about Onyx and Rose CBD early on is that they are very transparent about what is in, or not in, their CBD tinctures. 
But as for what IS in this product- there are really only three ingredients in here. I was expecting them to have a few more but nope just three: You have some MCT (medium chain triglycerides) Oil, Peppermint Oil, and then the Phytocannabinoid-Rich Hemp Oil which provides your CBD. 
When I contacted Onyx and Rose to talk about the source of their CBD- they confirmed that they use only organic American-grown natural CBD. I like the fact that A. They took the time to answer, and that B. They are using American-grown hemp ingredients. If you remember my Herbstrong Review, there are some companies that offer much less insight into their extraction and sourcing, so this is definitely a big plus for Onyx and Rose so far. 
The ingredients check out (there are only 3, but as discussed they pass my litmus test), so let's now talk about if Onyx and Rose works. (Oh and real quick before we do- another cool thing that Onyx and Rose does is they actually post their real certificates of analysis on their website for everyone to see. I like this because it proves the lack of THC in it). 
Does Onyx and Rose CBD Work? 
This is always the top question that I get whenever I have done CBD reviews so far, and it's such a tricky one to answer. The thing about CBD is, everyone is approaching it for different reasons. Some people are looking to get through physical pain. An old nagging injury, or recovering from a surgery, or something like that. Luckily for me, I am relatively PAIN-FREE these days (for once, I know), and so the pain management was not one of the things I needed CBD to help resolve for me. So if you are wondering how Onyx and Rose CBD works for pain, I can't really help you (I will say, my BF tried some to help with a nagging elbow soreness and he said it MIGHT have helped a little). (He's not a very sophisticated animal LoL). 
Does Onyx and Rose Work For Anxiety? 
But as for the other things CBD is supposed to help with: talking about those stress and mood elements- that part is also just a little too murky for me to say definitively. I should also point out that most proponents of CBD will say that to really get the best results from it, you do need to take CBD REGULARLY. You can't just take a few drops and expect it to work wonders. 
For me, I am still just too skeptical of CBD overall to want to put this stuff in my body every single day. I do have massive, sometimes even crippling anxiety, and I do think that I can feel it sort of 'slow me down' or provide some stress relief when I take it, but sometimes that even comes in a way that makes me feel less interested in my work, or whatever tasks I need to get done. And for an hour or so after I take it, I suppose it sort of DOES help a little with anxiety. But guys. Onyx and Rose CBD is NOT the magic answer to anxiety, depression, or ANY other psychological issue. 
And that is something you're going to hear me say in EVERY dang CBD review I ever post on this site is- there is no magic oil. No magic pill. No magic potion. There is nothing that you will ingest into your body that can solve actual psychological problems. CBD is NOT a replacement for real therapy, or anti-depressants if those are what your medical professional recommends. So yes. Take Onyx and Rose CBD for a little relaxation or to help with some pain…but keep in mind this is still a very young new product category (CBD). There just is NOT a whole lot of sustained research on it yet, and until that time comes, I'm just not comfortable pushing my readers in this direction. Which brings me to another good point I want to make about CBD: 
Onyx and Rose Side Effects: 
There are not a ton of noticeable side effects in my short experience so far. But I will say again, you may experience a sort of slowing down, possibly even crossing over into a lack of motivation. If you are like me and your being really thrives on being busy and accomplishing tasks, just keep this Onyx and Rose side effect in mind. But. That's really all as for side effects. I haven't been taking it long enough to be able to report out on any long term side effects (and that's just the point I wanted to make earlier- NOBODY has done any real long-term studies on humans regarding CBD usage). 
Onyx and Rose Packaging: 
Real quick before we summarize and finish up the review here- I wanted to discuss what it in my opinion, really really good CBD branding. The name Onyx and Rose first of all, is a brilliant name. It sounds high-end. It sounds reliable. And it's simple. In an industry where there is an element of uncertainty around the product being sold (like there 100% is with CBD), I really appreciate the creative direction that Onyx and Rose CBD has gone. Their labels are crisp and clean in white. Their logo is simple and clean. The words 'CBD Oil' are loud and proud on the front of the little jar. They don't use a ton of different colors, but just some dark grays for the text, and some subtle hot pink accents. Overall the products are beautiful, and frankly I don't see another CBD company out there that is doing as good a job on branding as Onyx and Rose. So they definitely have that going for them. 
Onyx & Rose Review Summary: 
– Onyx and Rose is a young CBD company that makes CBD oil tinctures, capsules, and even bath bombs from US-sourced organic hemp
– I tried the CBD Broad Spectrum Tincture that contains zero THC, and found it to be effective for bringing a slight sense of slowing down
– Onyx and Rose CBD, like ALL other CBD products, should still be approached with caution until long term tests are conducted- especially those containing THC- a psychoactive drug
– Onyx and Rose branding is exceptional, and conveys trustworthiness to the consumer
Onyx & Rose then, is probably near the top of my list of CBD companies that are doing things the right way when it comes to CBD. As you can tell from this Onyx and Rose review, I am still skeptical of ALL CBD containing products, but if I were a regular with CBD, I would likely go with a brand like Onyx and Rose who cares about the integrity of their product from the inside out.*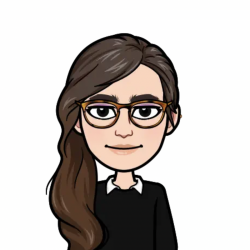 Latest posts by Allie Lewis
(see all)