Ora Organic is one of the trendiest new brands on the market and today i'm going to review their organic vegan protein powder. In this Ora Organic Protein Review I'll discuss all of the key elements of this protein powder. One of the first, and most important things we'll talk about is the taste. I've now reviewed two flavors of this protein powder and can tell you that there are some things to keep in mind when it comes to making your buying decision, surrounding flavors and taste. I'll tell you what the BEST flavor of Ora Organic Protein is too. The second thing we'll discuss is the formulation and flavoring of Ora Organic. Is this protein powder well made? And what's in it? I'll tell you. The last Ora Organic Protein topic we'll discuss is the packaging. Did Ora do a good job dressing up their product? All of this will be revealed. By me. The best protein powder reviewer on the planet. Let's get to it in my second Ora Organic review.
The first Ora Organic Review I did was on their Renewable Energy pre workout. I actually described that natural pre workout as the 'Prius of pre workouts' because I found it to be priced very high, not perform particularly well, but also be very much a 'green' pre workout. It was very clean, but still not something I'd be interested in buying over and over because at the end of the day it didn't work super well for me. But it did show enough promise for me to be super curious about Ora's Organic proteins. So I bought both the chocolate and vanilla flavors for a head to head review. And so we might as well start there with a flavor test.
What's the Best Flavor of Ora Organic Protein Powder? 
Vegan Protein Powder is all the rage right now. I feel like I've had so much pea protein in the last 4 months that I'm turning into a pea myself. And Ora is very much a pea protein product. Some brands do a good job of making their pea taste good. Er. Wait that sounds funky. Lol. But true! Some vegan protein powders are good, and some are just NASTY. Like the new PEScience Vegan one. But this Ora Organics one. How good does it taste? Does Ora Organic Vegan protein TASTE GOOD? 
The answer is, sort of. The CHOCOLATE flavor of Organic protein powder tastes alright. The vanilla flavor is not nearly as good. And then there's also a chai version. I don't really want to go there because I've only tried one sip of it. But I can reveal that I HATED that one sip of the chai flavor. It was really not good. 
Chocolate: The chocolate flavor of Ora Organic is better than the vanilla, but it's still not one of my favorite Vegan protein powders in the world. I found the chocolate protein to be sweet, a little bit bitter, but mostly I found that it tastes a LOT like all the other vegan proteins. Meaning. It tastes like pea. Yep. It certainly does. But the chocolate is drinkable enough. It's really just like any other vegan protein. It tastes alot like the Ground-Based Superfood Protein. Or even a little bit like the Sun Warrior product. So it's alright, but not anything special. 
Vanilla: The vanilla flavor of Organic Protein powder is much worse than the chocolate flavor of Ora Organic Vegan protein powder. This flavor had even MORE 'earthyness' to it, and was, in my opinion, less sweet, for the worse. The vanilla flavor literally had like no sweetness at all. Granted I have a MEAN sweet tooth for these kinds of products. Like. Really mean. So maybe Ora Organic Protein has more sweetness to the vanilla flavor than I was able to pick up. But probably not. 
So where do we net out? I didn't spend a ton of time on the Vanilla Chai flavor because I hated it (but keep in mind I HATE chai), and think that overall the Ora Organic Protein is about an 8/10 on flavor, all things considered. It's just very average. Let's chat about the formula now. 
Ora Organic Protein is basically Pea Protein. 
You can tell just with one single sip, if you are familiar at all with Vegan proteins. Pea has a very familiar texture and consistency that you can detect very easily. And so it didn't surprise me to see pea protein listed as the primary ingredient in Ora Organic Protein. There are some other things listed in the ingredients. But look. You have NO idea how much of the other ingredients are in here. Let me list out all the ingredients for you: 
Ora Organic Protein Ingredients: 
Pea protein
Sprouted rice protein
cranberry
hemp 
sachi inchi
sprouted amaranth
quinoa
acai 
acerola
apple
blackberry
blueberry
broccoli
coconut
artichoke
kale
pomegranate
raspberry
strawberry
turmeric 
enzymes (amylase, protease, cellulase, lactase, lipase)
So those are all the ingredients in this Ora Organic Protein powder. Apart from the pea protein, and maybe some of the rice protein, I'd bet my bottom dollar that the rest of the ingredients are 'sprinkled' into this Ora Organic protein powder. That way they list it on the label, but then are able to tout all these superfood benefits. It's quite clever really. And all the big brands do it. Just look at that Superfood protein I reviewed the other day. It's just interesting that a brand that's as 'clean' and 'responsible' as Ora Organics uses the same tactics as ALL the big corporate brands. 
In terms of Ora protein macros, this is a very standard protein blend. You have about 120 calories, the majority of which are from protein, and then a few carbs and a tiny bit of fat. Here are the key macros in Ora Organic pre workout: 
Calories 120
Calories from fat 20
Saturated fat 0g
Cholesterol 0mg
Sodium 250mg
Potassium 105mg
Total Carbohydrate 7g
Dietary Fiber 2g
Sugars 1g
Protein 21g
That's a very common supplement facts panel for vegan protein powders. I think the fats are curious to see, and my guess is that they come from the coconut. Protein is dosed well at 21g. So overall it's not a terrible formula. It's actually quite standard. Pea protein surrounded by some other goodies. Let's tal a little bit about the packaging now. 
Ora Organic has a Great Look. 
I think, similar to my thoughts on Myoblox, one of the best features of this brand is actually it's brand and it's packaging. Packaging can be everything. And Ora Organics clearly knows that. They use rather standard looking blue clear jars, but then wrap them in a way that is very unconventional. The labels almost look like something you would find in a very upscale makeup store or hair salon! You know what I mean? It's super clean, and super upscale. I like the colors, I love the fonts, and the spacing is professional and organized. Instead of a product name on front, it says 'So lean & so clean' which is a cool change of pace from more traditional labels that just feature the product name. I think the Ora Organic protein stands out from a packaging standpoint, as do ALL the Ora products because they conjure emotion, and you immediately get the vibe that Ora Organic is a brand to be reckoned with when it comes to clean and natural. I'm quite fond of this product from an optics standpoint. I give Ora an 'A' on the packaging of their Organic Protein. And that's all folks! Let's summarize: 
Ora Organic Protein Review Summary
Flavors B
Formula B
Packaging A
Value B-
Overall B
I think the Ora Organic Vegan protein is just a slight tick above an average vegan protein powder. The formula is above average, even if the flavors themselves are nothing special. The packaging IS special, and together you get a product that, if it were priced just a bit lower, would be a very good buy.*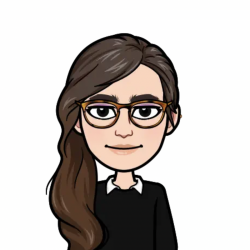 Latest posts by Allie Lewis
(see all)