You guys asked for Owyn Plant-Based Vegan protein powder reviews and that's exactly what you're going to get. in this Owyn review, I'll talk about the SIX flavors of Owyn and let you know which of them is the best. I'll include my personal rankings of all six Owyn flavors in this section. The next thing we'll do in this Owyn Protein review is discuss the formulation. What types of vegan protein are in here? Pea? Soy? I'll tell you. I'll also talk to you a little bit about the Owyn packaging because I'm into packaging, as you very well know if you've read any of my reviews. So. That's pretty much it! Time to 'Owyn' this review.
Owyn. I'm not entirely sure what that name means. Or how to pronounce it, but for now I'll just say 'Oh-win', or 'Owen'. Like the boys name. In this Owen review, I'll discuss the flavors, the formulation, and so much more. We're going to get started with flavors. There are actually quite a few of them…
What is the Best Flavor of Owyn Vegan Protein? 
I have to say I was quite pleasantly surprised to see that Owyn had a plethora of flavors…(plethora- now THERE's a word you don't hear on the 'reg these days!). But word-smithing aside, I did actually pony up and buy all six Owyn protein flavors JUST so I could tell you guys what they are all about and what the best flavor is. I'll describe my thoughts on each and then pick my champion: 
Cold Brew Coffee: The first flavor of Owyn Plant-Based Vegan Protein that I tried was the coffee flavor. I think most of you guys love coffee like me so this will be interesting for you to hear about. This Owyn flavor was actually bitter like real coffee, and didn't have too much sweetness at all. I thought the texture was average and overall a rather bold, distinctive drinking protein. It is alarming how bitter this Owyn flavor is at first, but once you adjust to it, it is very drinkable and I venture tasty. 
Dark Chocolate: The flavoring guys at Owyn sure aren't afraid to be bold with their flavor development, this much I know. The dark chocolate flavor, like the coffee flavor, boasts an extremely bold, even bitter, flavor profile. The sweetness was once again over-powered by the dark chocolate bitterness. I found this flavor to be just a little too polarizing and overwhelming for my palette. 
Matcha Tea: Well. I feel like a broken record at this point. For those of you sensitive to that 'tea' taste, this Owyn Vegan protein flavor is NOT for you. I personally don't like green tea so this flavor was a huge turn-off for me. It really does taste like green tea. Just like the first two Owyn protein flavors I mentioned, this one is also very strong and even bitter-tasting. 
Smooth Vanilla: FINALLY, a somewhat normal flavor. My friend Siobhan and I were literally rejoicing that somehow the vanilla didn't have some kind of crazy spice or bitter to it. I really enjoyed this flavor actually. The vanilla was bold but in a good way, and you could actually sense some sweetness to it. Quite good. 
Strawberry Banana: This Owyn flavor represents yet another oddly specialized/specific flavor for Owyn's Vegan protein line-up. The strawberry banana was sweet, fruity, and tasted literally nothing like the others. Even the texture was different in my opinion! I don't love banana-flavored proteins so this one wasn't for me, but Siobhan loved it….
Tropical: I think this Tropical Owyn flavor might be a little bit redundant because strawberry banana is somewhat tropical already, but the tropical flavor is an interesting departure from traditional flavors. I kind of liked it despite it needing, again, some more 'sweet'. 
The theme of the Owyn Plant-Based Vegan protein powders is that they all could use a TOUCH more sweet, and maybe tone down the flavors themselves. But I give them huge props for going off the beaten path to create distinctive flavors that not everybody else has. Big props.
While the creative flavors are fun to try, I do think that the best flavor of Owyn Protein is the Smooth Vanilla. It has the best overall flavor and is most balance with it's sweetness level.
Ok let's talk about what's actually in the Owyn vegan proteins now. 
What's in Owyn Vegan Protein? 
The ingredients section is usually the most intriguing to me because it is the best indicator of quality in a product. This vegan protein by Owyn is made of the following ingredients: 
Pea Protein, Organic Pumpkin Protein, Chia, Organic Cane Sugar, Zucchini, Spinach, Broccoli, Kale, Flaxseed, Natural Flavors, Salt, Monk Fruit Extract, mineralized seaweed and Bacillus coagulans (1 billion CFU)
So. That is as pretty attractive ingredients list to me. I like that Owyn included some superfoods that make it a little more comprehensive as a meal or snack replacement. 
I think the Owyn protein sources themselves are very respectable, even if they did place it 'safe' by using pea protein as their main source. But probiotics and veggies are indeed a nice touch. Let's talk about the macros now. 
Owyn Protein Macros
Per Serving:
Calories 140
Total Fat 3.5g
Saturated Fat 0.5g
Trans Fat 0g
Cholesterol 0mg
Sodium 300mg
Potassium 40mg
Total Carbohydrate 8g
Dietary Fiber 1g
Sugars 4g
Protein 20g
NOTES: These macros are pretty standard for a vegan protein. 20 grams of protein per serving is quite high, and you can also see there are four grams of real sugar in here as well. My only eyebrow-raiser here is the sodium, which, at 300mg, is a bit higher than the usual. 
I'm going to appoint Owyn a 9/10 on the formulation. I think they've done a nice job in creating a creative, yet clean vegan protein powder formula. Let's round up the review with a discussion on the packaging. 
Owyn Protein Packaging Looks Sharp.
Owyn Vegan Protein looks the part, I will give it that. Often times these Vegan proteins will look super generic and get lost in the deep sea of white and green vegan and greens products. Just go into Whole Foods and you'll see a wash of white and green. Products like the Ground-Based Superfood protein will start to blend into one whole wall of generic-looking products. But not Owyn. Owyn Vegan protein, similar to other creatively-packaged Vegan options, like Ora Organic, or Tropeaka Vegan protein, looks very unique and colorful. The Smooth Vanilla Owyn protein flavor, for example, boasts a modern, clean, color scheme of metallic blue and teal. In fact each color has it's own unique color scheme. It's marvelous to look at and a testament to Owyn's hard work in the design studio. 
The name Owyn, as we discussed, is a little strange, but aesthetically, even the odd name looks at home, in a large, almost Nordic-themed font. (Edit: Actually after studying the label a little closer, I did discover that OWYN is actually an acronym for 'Only What You Need')
A subtle and playful vegan graphic fills the complementing color area along the left side of the label, adding some intricacy to each label without adding clutter. 
Product highlights provide a functional bottom border to the Owyn label, and are punctuated by a large flavor graphic along the lower right side. It's a really well-designed protein label that does really echo the brands 'only what you need' mantra. I give them an 'A' on packaging. Let's summarize what we've learned about OWYN Vegan Protein: 
Review Summary
-The best flavor of Owyn Vegan protein is the Smooth Vanilla flavor. The other flavors are unique and fun, but not as good overall as the vanilla
-OWYN utilizes a simple protein blend with a few carefully chosen extras like green veggies and probiotics. 
-The OWYN Vegan protein packaging is really nicely crafted and beautifully designed 
FINAL SCORE: 8.8/10
At $28 for 14 servings, Owyn is a touch more expensive than some other Vegan proteins out there, but it is a high quality formulation that most people will really enjoy. Owyn, is a 'win' in my book.*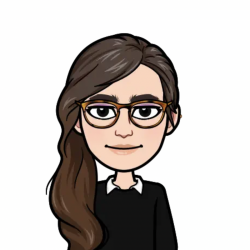 Latest posts by Allie Lewis
(see all)