The whole world has gone VEGAN. Well. Not entirely. But it sure feels like it's trending that way, doesn't it?
And I get more and more requests for vegan protein reviews each day. Over the past few months I've reviewed so many of them that it made sense to put together my first ever BEST VEGAN PROTEIN awards list for 2018. In this article you'll find out what my top ten personal picks are, and which is the best-tasting vegan protein. So without further ado- here they are:
FIRST PLACE Aloha Organic Protein 8.90
Aloha Organic has captured my heart this year to take the crown and title as the Best Vegan Protein Powder for 2018. I LOVE the mixed berry flavor, and am obsessed with the formula- which uses only natural foods to give flavor to the shake. Aloha protein shakes also contain healthy MCTs from coconut cream and they're all naturally sweetened with coconut as well.
SECOND PLACE Gnarly Nutrition Vegan Feast 8.9
I don't love the brand name, but I LOVE the Gnarly Vegan Feast product. It comes in three flavors that blow almost anything else on this list out of the water when it comes to flavor. I also love this vegan protein formulation, which uses pea, chia, and cranberry protein sources. 
Read the Full Gnarly Vegan Review
THIRD PLACE SunWarrior Raw Vegan Protein 8.9
SunWarrior Raw Vegan protein has an earthy flavor but it really did start to grow on me. It digest well and has added MCTs which I like. Their packaging is fantastic as well. 
Read the Full SunWarrior Review
4. Bob's Red Mill Protein 8.8
I just reviewed the Red Mill Protein a few days ago and as you can see it took the podium in this year's first ever Best Vegan Protein Powder Awards for this year. Bob's has mild, enjoyable flavor, and is one of the best textured vegan proteins in our top ten.
Read the Full Bob's Red Mill Review
5. Run Everything Plant-Based Vegan 8.6
I really loved the formula in Run Everything's Vegan protein. It is simple but then has some cool add-ins like coconut oil. The flavors are very discrepant, but the mint chocolate is actually exceptional.
Read the Full Run Everything Labs Vegan Review
6. Tone it Up Plant-Based Protein 8.5
I really wanted Tone it Up Vegan to win this years top spot, but unfortunately the flavors just are not quite up to standard with several of the others that I've reviewed. A clean formulation and excellent packaging were enough for Tone It Up's Vegan offering to capture a spot in our top ten. 
Read the Full Tone it Up Plant-Based Review
7. Raw Green Organics Vegan Protein 8.4
This protein powder is priced just a little bit too high for what it is, but it scored well across all four categories. They also need to crank the flavor up just a little bit. Overall Raw Greens is a good choice though. 
Read the Full Raw Green Organic Review
8. Legion Thrive Vegan 8.3
Thrive is sort of a weird one for me- it contains creatine, and the flavors are not exceptional. The packaging and formula (even with creatine) are strong enough here to keep Legion in the money. 
Read the Full Legion Thrive Review
9. Ora Organic 8.3
The flavors of Ora Organic are pedestrian, but the chocolate is okay. Some fruit and veggie powders add some flashiness to the Ora formulation, but are not enough for it to be one of my best vegan proteins. 
Read the Full Ora Organic Review
10. Clean Daily Shake 8.3
The Daily shake is a meal replacement that rounds out our top ten this year. The flavors are drinkable, and the formula IS quite good. Better flavors would push this one higher in our vegan protein rankings. 
Read the Full Clean Daily Shake Review
What's the Best-Tasting Vegan Protein Powder?
Of the top ten best Vegan protein powders in this list, I would actually say that our silver medallist, the Gnarly Nutrition protein is the best TASTING VEGAN PROTEIN. The chocolate flavor is sweet and masks the 'vegan' taste better than any other vegan protein in our top ten.
2018 Honorable Mention: 
Here is a list of a handful of my picks that did not crack the top ten in this year's best vegan protein list, but are still note-worthy.
Ground-Based Superfood Protein 8.3
Ground-Based is more of a meal-replacement and has a few added goodies than it's competitors. The flavors are okay, but I wasn't a big enough fan for it to break into our top ten. This is an okay option in a pinch though.
Read the Full Ground-Based Vegan Protein Review
Orgain Organic Vegan Protein 8.1
This vegan protein powder can be found from Amazon to Costco, and is one of the best-known vegan brands. The price is right but I literally HATE the taste. 
Tropeaka Lean Protein 8.1
I love the creativity of the Tropeaka formula which includes fancy add-ins like turmeric and ginger. If it tasted just a little bit better it could've cracked our best vegan proteins list this year. 
IdealRaw Protein 8.0
The mocha flavor is okay, but there is not nearly enough depth of flavor or consistency among the four flavors of IdealRaw for this one to crack my top ten vegan proteins list this year. The formula is also overly complex in my opinion. 
Kachava Whole Body Shake 8.0
Adaptogens, greens, and prebiotics make this one of the most sophisticated products I've EVER reviewed. The flavor is unique but not unpleasant. I would be obsessed with Kachava and it absolutely would've cracked our top ten if it weren't priced so absurdly high. 
The Bottom of the Barrel: 
This is a list of the vegan proteins I reviewed this year that I personally did not enjoy and do not recommend. Keep in mind, some of these failed, in my opinion, on FLAVOR, which is SUBJECTIVE, so you MAY actually find one or more of thees to be good!
1Up Nutrition Vegan Protein 7.8
Vega Sport Performance Protein 7.3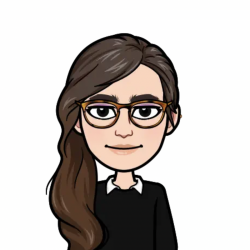 Latest posts by Allie Lewis
(see all)