Papa Steve's Protein Bars
Overall Rating: 9.2/10
Well I started running short on new pre workouts to review- so I decided it was time to start-up the protein bar review section of the blog. While I was trying to determine which protein bar to review first- the handle 'papa steve's bars' came up in my Twitter feed! I knew it was meant to be. I contacted them via their twitter handle and asked if they would send along some bars for me to review. 
It wasn't more than 48 hours later that these delicacies showed up at my door:
I was so excited to see that chocolate peanut butter was one of the flavors! I'll start with my overview of that flavor: 
Papa Steve's Chocolate PB: 10/10
OK so I am a HUGE fan of this flavor combination (who isn't?)- so I was pretty sure I was going to love this flavor the best. I opened up the wrapper- which is understated brown paper- and took my first bite. The texture was super moist and chewy, with some good texture from the peanuts. I absolutely loved this protein bar- and the fact that they aren't super sugary just adds to my enjoyment of them. Easily the best flavor of the three that I tried. 
Papa Steve's Chocolate Coconut: 9/10
This was my second favorite flavor of the three Papa Steve's Protein Bars. This one was a little drier, and more crumbly than the chocolate peanut butter- maybe because of the non-dairy protein in this one versus the whey in the other. Either way, I really liked this flavor as well. The dark chocolate added a really nice element of bitterness which contrasted so well with the sweetness of the coconut. Another thing that this flavor made me notice while looking at the supplement facts is that these bars actually have a solid dose of protein in them at 20 whopping grams. That might be my favorite aspect of these bars- along with the fact that they don't contain any of the junk fillers and artificial chemicals sweeteners. 
Papa Steve's Almond Coconut Crunch: 8/10
So the last of the flavors that i sampled was the chocolate almond protein bar. Coincidentally, this was my least favorite of the three- but it still was pretty good. Almond's in general are not my favorite flavor of all time so I was kind of anticipating that this would come in third place for me. The texture of this one was softer and more similar to the choc- PB one, but was even a little bit mushier and stickier than any of the three. This one might have even been a little too sweet for me- and wasn't as crunchy as the chocolate coconut- despite being named 'almond coconut crunch'.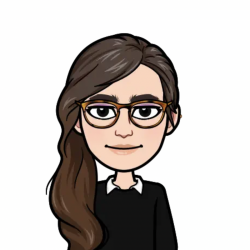 Latest posts by Allie Lewis
(see all)