Today's review will be on the Slender Blend capsules, by Protein World. This will be the second Protein World product that I've reviewed here on FitLifeAllie, and I'm actually super stoked to give these little fat melters a serious bench test. In this in-depth article we are going to do a few things: First off we are going to ramble for about two paragraphs about nothing in particular, because that's just how we do here on FitLifeAllie. It's why you love me. EVENTUALLY we are actually going to talk about the product in question today, which is Protein World's best-selling diet pill, the Slender Blend capsules. Sort of confusing because their protein powder is also named 'Slender Blend'. But. Hey. We all graduated college here, we can handle this. Just to be clear, this is the Slender Blend CAPSULE review. Got it? Good. So we'll babble about nothing, then we'll talk about my experience with these fat burners. I'll tell you how long I took them, when I took them, and basically if they worked (for me). After we talk about performance, we'll talk about the ingredients so that I can help you figure out just what is in here from a formula standpoint. We'll close things up with a packaging review, and then tie it off with a bow and assign a final FLA score. So buckle up (clever, since I'm on a plane), and get ready for the OFFICIAL FLA Protein World Slender Blend Capsule reviews.
Hello friends and welcome to our ninety-seventh FLA Review. That's right. Ninety-seven! That's 27 years longer than I want to live. LOL. Off to a good start, Allie. So today we're going to talk about another Slender Blend product. This company has really caught my attention lately and now it seems like everywhere I turn I see the distinct yellow and shades of gray that comprise the Protein World branding. I'll admit that I'm a massive fan of their branding (stay tuned for another Protein World love-fest in the packaging review section below.
So I tried Slender Blend for the past two weeks because I really wanted to cut things down and bring my best self to the fourth of July cookout this weekend on the Lake. (That'd be Minnetonka for y'all). (Super fun and highly recommended). (I think I'm getting too old for it though). LOL. Yes. I'm currently squashed onto the first airplane ever made, huddled over the first macbook ever made, writing out this Protein World review for you all. So I hope you all appreciate it. I know you do. So why don't we hop right in. The water's warm. 
Protein World Slender Blend Capsule Performance Grade: 9.0
If you came here just begging to know "does Protein World Slender Blend work?" then I can probably get you out of here with just the sparknotes. My personal opinion after taking the product for 15 days is that, yes, Slender Blend (formerly 'fat melters'), do indeed work for me. By work, I mean that by the end of my time taking them I just had an overall leaner appearance. Believe me. Probably nobody on the planet spends as much time in front of the mirror as I do. Don't judge. Whatever, judge me! LOL. Point being, I can detect the smallest of changes to my body. I swear I've eaten an Oreo cookie before, and looked at myself in the mirror and seen fat being stored before my very eyes. Do I have issues, you ask (more like state)? Yes. But, hey. Nobody ever died of second-hand relenting image issues. That was a good one.
The cadence that I took Slender Blend on, was as follows: 
2 Pills first thing in the morning, 15 minutes before breakfast

2 Pills in the evening before my last meal of the day*
*Note: I do NOT recommend this cadence at all if you are a light, or even fair sleeper. Or if you have any trouble falling asleep. I say this because there are over 200mg of caffeine in two of these babies. It actually says on their website 'do not take after 3PM to avoid sleeplessness'. I did it my way because I really did not have a better time to take them. I don't like taking fat burners before a workout because I fee like they can interfere with my pre workout supplement (currently CardioBurn Revolution, which I posted a review on today). I also don't like taking fat burners before the immediate post-workout meal because that gives me the feeling that I'm burning through all those precious calories too fast instead of letting them run their natural course and providing their recovery effects. I mean, I had a few nights when I took the pills too late (like ten), and yeah, it took me a little bit longer to fall asleep. But I'm weird like that- I'm probably the only person you know who can drink a Venti and then take a nap (like full-on asleep) immediately after. LOL. Cadence aside, here are the main effects that I noticed from Slender Blend Capsules:
Appetite Control: Yeah. These pills really do blunt your appetite. I think most of the effects that I got are probably because I ended up just eating less food. Not rocket science. 

Increase in Focus: Despite being very stimulant desensitized (comes from doing LOTS of supplement reviews, people), I really did find that when I LET it, the Slender Blend capsules had a nice, smooth, 'calm-focus' effect on me. It really allowed me to focus in on my study sessions on more than one occasion. 

Physique Improvement: Of course saving the best for last! The biggest areas of physical change for me came in my abdomen and strangely my shoulder areas. I felt like I had more musculature showing through around the outside of my arms/biceps, and also up where the shoulder meets the clavicle/upper chest area. In terms of abs, I actually started getting a teeny bit of middle line down the center of the abs- which I legit NEVER ever EVER see. So super pumped to see this start to come out, likely as an effect of the supplement. I always mention that these are the effects that I got. It's not going to work for everyone and impact everyone that same as it did for me. But, yeah. I loved the effects. Let's look at the supplement facts and see what's actually in there.
Protein World Slender Blend Capsule Supplement Facts Grade: 9.3
The Protein World folks seem to do a pretty nice job in the formula department. They don't hide their products within proprietary blends, and on top of that the ingredient deck itself is distinct and is never a 'cookie-cutter' clone of another popular product. You'd be amazed how many of these products are like the EXACT same as each other when you turn them over and look at the ingredients. Here are the key ingredients in the Slender Blend Fat Burning Capsules:
Vitamin B6

Vitamin B6

Vitamin B12

Caffeine Anhydrous

Green Tea Extract

L- Tyrosine

Guarana Extract

Yerba Mate Powder

Choline (choline bitartrate)

Alpha Lipoic Acid

Cayenne Powder
Ok, so maybe that's ALL the ingredients. But here's the thing- they are ALL KEY. What I like about this formula is that they chose ingredients that are effective in relatively small quantities. This is intelligent formulating because, look, you are only going to get so much raw material into two tiny capsules. At best you'll get 1.5 grams into each pill. So what Protein World has done is used those ingredients such as cayenne powder, ALA, and yerba mate, that can get their job done at very modest quantities. Alot of times you'll see companies stuff all kinds of fabulous ingredients into their product, but if you look closely you'll see that there are just TRACE amounts in there. The strategy being that at least it IS in there, and thus they can drop the name of that ingredient all day long. Kinda crappy. But, yeah. I like what Protein World has done here- I really do. As promised, it is now time for another Protein World packaging love-fest.
Protein World Packaging Love-Fest:
I'm giving Protein World their standard 9.8 on packaging because, well, they deserve it. Protein World packaging is brilliant in it's simplicity, and even more impressive in it's consistency from product to product. As with the protein powder, the Slender Blend capsules utilize a clear bottle with no coloration. It gives the customer a reassuring feeling that what they are taking is real and straightforward- with no strings attached and no shady factors at play. That was poorly worded. But no. I will not delete it. I'm cranky. And I've been sitting on this effing plane for four hours with no fresh air. Ugh. Sorry. Back to the love FEST. I think the best way to do so is with an open letter to the designer of Protein World packaging. 
Dear Protein World packaging designer, please marry me, because you've singlehandedly turned the supplement packaging game upside down on it's head and shook it until coins come out of its pockets. Your usage of the 'lobster two' font is unoriginal but I love you regardless. I will always love you. Your work is simple, clean, and timeless. Come home to me, darling.
Love Always,
Allie.
Protein World Slender Blend Capsule Review Summary: 
Protein World Slender Blend Capsule Performance Grade: 9.3

Protein World Slender Blend Capsule Supplement Facts Grade: 9.3

Protein World Slender Blend Capsule Packaging Grade: 9.8

Protein World Slender Blend Capsule Value Grade: 9.3
At under a dollar per serving, Slender Blend Capsules are priced near perfect in my opinion. This is a high quality, effective product that has a rare blend of smart formulating, fair pricing, and of course lovely packaging. Tough to find these days. If you are a little hesitant about fat burners in general but are looking to give one a try, I think Slender Blend is a fantastic choice, and I am happy to give it the Fit Life Allie seal of approval.*
Protein World Slender Blend Capsule Final Review Grade: 9.5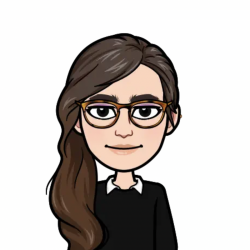 Latest posts by Allie Lewis
(see all)