Hello again. It's friday night. And guess what? It's time for another review. My favorite part of today is going to be writing this totally in depth review for you. Today's review will be about 1 Up Nutrition's very own Make Her Lean 5 in 1 Extreme Fat Burner. My Make Her Lean Fat Burner review will be so good, so in-depth, and so comprehensive that at the end of it you will feel like your life is complete. Or at least you'll know whether or not this diet pill is for you, how's that? In this review I'll talk about whether or not the product actually works and can help you lose weight. I'll also talk about the supplement facts and ingredients to give you a good feel for what's in here. As with all my reviews I'll take some time to talk about the packaging and label design, because let's face it, you want a good looking diet pill, right? Right. Lastly I'll tie things all together with a classic review summary that figures every aspect of the product into one comprehensive snapshot. Sound good? Good. Let's jump into this official Fit Life Allie review of Make her Lean, by 1 Up Nutrition.
I know many of you have been reaching out to me asking me what this years best fat burner for women is. My 2014 list is still the most up to date that I have live on the site, and that absolutely must change, I know this. So my Make Her Lean review is one of two final fat burner reviews that I'm going to tell you about.
Make Her Lean reviews are sort of tricky to find, which is surprising, given the exposure that this brand has garnered over the past twelve months. 1 Up, or "One Up" Nutrition has succeeded in basically taking over the Instagram feeds of many to the point where almost all of my fitties are aware of the pink and green covered brand. I opened up my mind and actually tried and reviewed one of their products already– the pre workout called her Pro Pump. That pre workout was JUST good enough to keep me coming back and want to try out another of their products. I'll admit I was a tiny bit hesitant just because the product itself wasn't really all that great of a performer for me. But it tasted really good. So I was hoping that the fat burner…also tasted good? Lol. No. I was hoping it freakin' worked. And worked really well. Because I'm feeling kind of overweight these days. I mean I did also try the Legion Phoenix fat burner but it didn't get me all the way to where I want to be. So for two weeks, I tested 1 Up Nutrition's Make Her Lean Fat Burner for women. Here are the results that I got:
Make Her Lean Performance Grade: 8.9
I started taking Maker Her Lean two weeks ago, and followed the protocol exactly as the product recommends on the label. I took one pill first thing in the morning with my breakfast, and then also took another pill 6 hours later, often times with my post-workout meal/lunch. I'm going to tell you the top three benefits of taking this Make Her Lean that I noticed.
The first thing that I noticed about Make Her Lean is that it sort of DOES actually 'Make Her Lean' ('Her' being me). After the two week stint that I had on the product, I noticed that my glutes and hamstrings were way more defined than they were before I started. This is an area that usually responds really well to fat burners for me, especially since I spend so much time focusing on making them stronger and leaner-looking. The other area that responded well to the fat-oxidizing effects was seemingly my shoulder, and upper back. When I hit my morning back pose today I thought it was actually an apparition. My shoulders and back literally never have looked as lean as they did today, and it was awesome.
The second benefit of taking 'Make Her Lean' is that you get a really nice mood boost. I'm not sure which of the ingredients in here were responsible for the 'euphoria' that I would get from this fat burner, but it was totally appreciated. At first I thought I was imagining this effect- but after the third time of taking the pill, and then waiting about fifteen minutes, the strangest feeling of happiness would just wash over me like a blanket. I wish I could do a better job of explaining it, but unfortunately it's one of those things that I think you have to experience yourself.
The third thing that I like about Make Her Lean is that it does a nice job of limiting your appetite. Most fat burners claim to blunt or suppress appetite, but for some reason alot of them have the exact opposite effect on me. Alot of times I'll take a fat burner and then get ravenously hungry! Soo that usually doesn't help me lose weight. But with Make Her Lean, I think it was effective because the appetite suppression element actually worked. Ok so those are the good parts- but what about the bad?
Make Her Lean Side Effects:
The good news is that none of the side effects that I noticed were that pronounced. But nevertheless I figured I'd tell you some of the drawbacks of the product- just for the sake of thoroughness!
The most notable side effect of 1 Up Nutrition Fat Burner is that you might get slightly jittery. I don't know exactly how much caffeine is in the product, but if you are sensitive to stimulants, you might want to consider an alternative product. Actually Phoenix Fat Burner might be a nice choice for you if that's the case, because it's stimulant free. 
The other Make Her Lean side effect that I noticed just one time, was a slight stomach discomfort. Now. This only came into play because I didn't eat after my morning pill. My dumb dog ate a sock right after I took it, so obviously I had to rush him to the doctor to have him throw it up so that he didn't die. Unfortunately it was me that almost died from stomach pain because I couldn't freakin eat anything for like ninety minutes while I waited for the vet to make Gus puke. It was a pretty horrid stomachache- so if you DO end up buying this product- make darn sure that you eat something with your morning pill!
1 Up Nutrition Make Her Lean Formula Grade: 8.2
Make Her Lean Supplement Facts
The thing that I don't like about this ingredient list is that it feels like they aren't being totally up front about the composition of the product. You can notice that caffeine is listed as the first ingredient in here. I'm guessing that there is up to 150 to 200 mg per pill of caffeine, and then probably 200mg of N-Acetyl L-Tyrosine. That doesn't leave very much room for anything else in here unfortunately. The good parts of this formula are Garcinia, green coffee extract, and Rauwolscine HCI. A few notes: 
I'm pretty sure the Rauwolscine is responsible for the super euphoric energy that I felt after my workouts. This is also one of the ingredients in Neon Sport Volt, which I also got that great feeling from!
The green coffee extract is super effective as a fat burner and probably played a huge role in the results that I got from Make Her Lean. Conversely, it was also most likely the reason why my stomach got so upset when I didn't eat food with my diet pill that one morning that I had to take Gus to the vet.
1 Up Nutrition Make Her Lean Packaging Grade: 7.8
This is funny. So while I was assigning this packaging grade to 'Make Her Lean'- a thought came into my head (I know, it's rare. LOL). The thought was, "well I better make sure I'm being consistent with the score that I gave Her Pro Pump!". Because after all, the Make Her Lean Label is pretty much the exact same as the pre workout.
So what's the funny part of that, Fit Life Allie? The funny part is that I actually gave Her Pro Pump a 7.8 as well! Point being that I'm consistent in my judgements- and my taste has not changed since a few weeks ago when I did that review. Basically this label design just does not look very professional. The The 1 Up Logo itself is cheap and 'low-end' looking. The pink and white label looks horrible when it's set over the black bottle. The product name is awkwardly set on two lines, and has ugly colors to boot. I don't understand the point of using the electric green in contrast with the pink. It makes the product look like some kind of whack lawn care product. Or something. The benefits are typed up so small that they are barely legible (granted my eyesight is atrocious), and on top of that I hate the background 'S' graphic thing. Other than that, this is a beautiful and well thought-out design!
1 Up Nutrition Make Her Lean Review Summary: 
1 Up Nutrition Make Her Lean Performance Grade: 8.9
1 Up Nutrition Make Her Lean Formula Grade: 8.2
1 Up Nutrition Make Her Lean Packaging Grade: 7.8
1 Up Nutrition Make Her Value Grade: 8.2
Taking all things into account, I'm awarding 1 Up Nutrition's 'Make Her Lean' Fat Burner an 8.6. At $55 per bottle, it's really quite an expensive diet pill, and brings the overall score of the product down. This is a bit of a missed opportunity for 1 Up Nutrition because despite a pretty bland formula, and downright lousy packaging, the product itself works brilliantly. I do hope they take my advice and lower the price of these diet pills.*
1 Up Nutrition Make Her Lean Final Review Score: 8.6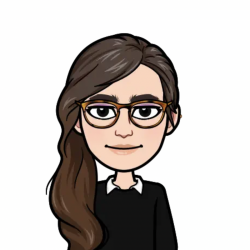 Latest posts by Allie Lewis
(see all)