Revere Protein powder reviews are almost nowhere to be found online these days so I think it's important that we have a very frank review session going over what this protein powder is all about. What are the pros and cons of this protein powder? I'm going to tell you. I'm going to tell you if this wicked expensive plant-based protein powder deserves a spot in YOUR supplement cabinet. I know mine is chalk full of stuff so room is SCARCE. I'll bet yours is too with all the options out there! But enough introduct-ing. Let's start talking about Revere. I had a chance to try both their post-workout cardio AND strength protein formulas, so you'll know which I prefer in terms of both taste and performance. Ready to jump on in? Me too. Let's get this Revere post-workout protein review started.
Revere Co., if you don't know yet, is a fancy, millenial-focused supplement brand based in New York City. They have garnered a neat little following on social media already, and I'll bet the best is yet to come from the Revere brand. I had a chance to review their pre workout product, aptly named Revere Pre Workout Energy. The spark-notes of that review are that while it has a nice clean formulation, the product inside just did not impress when it came down to the performance. I was hoping their protein powders would keep that clean vibe and formulation, but ultimately deliver a higher impact when it comes to performance. But why don't we start with what matters most- looks. 
Revere Products Look Cute…
There's just no denying that. I think they're stylistic, minimalist, and definitely on-trend. I like the way that they keep it clean with just one color per product. They couple handsome typography with their clean approach to convey their core brand message of cleanliness, purity, and effectiveness. I'll give Revere Co. a very respectable B+ on packaging. Plus the convenience of having it in stick packs is not to be under-emphasized. Super thankful that they invested in the convenience. Alrighty let's move on beneath that pretty wrapper. What is IN Revere protein powders?
What's in Revere Post Workout Strength? 
As far as the ingredients in the Post Workout Strength product, here is the full list: Pea Protein Isolate, Sweet Potato Powder, Rice Protein Concentrate, Cocoa Powder (processed with alkali), Tart Cherry, Natural Flavors, Stevia Extract, and Salt (Sodium Chloride).
The macros for the SMALL dosage of Revere Post workout strength are: 
Calories: 130 
Total Carbs:9g 
Total Fat: 2g
Sat Fat: 0.5g
Total Sugars: 1g
Protein: 18g
The large dose ramps up to 170 calories, and 24 grams of protein. I bought the small sizes and I was expecting there to be more than 18 grams of protein but next time I would probably go up to the larger size/higher dosage.
What's in Revere Post Workout Cardio? 
The ingredients list in the Post Workout Cardio protein formula is very much similar to the post workout strength: 
Sweet Potato Powder, Pea Protein Isolate, Rice Protein Concentrate, Natural Flavors, Tart Cherry, Magnesium Citrate, Tripotassium Citrate, Stevia Extract, Salt (Sodium Chloride), and Bacillus Coagulans
You have the proportions slightly switched around with the sweet potato being the first one listed and therefore the most prominent, whereas the strength formula had the Pea protein first. The Cardio formula also contains tart cherry and has rice protein to go with the pea protein to give a more comprehensive blend. Both products are naturally flavored and sweetened. 
The macros in the Revere Post-Workout Cardio formula, for the small size, are as follows: 
Calories: 120
Total Carbs: 15g
Total Fat: 1g
Total Sugar: 2g
Protein: 11g
So you can see the Revere Cardio product is higher carb and less protein than the Revere strength protein formula, which is interesting. I definitely like getting a big hit of carbs after my strength workouts- at least as much as I do with my cardio workouts. 
So. Hm. I think formula-wise, these are not bad at all. Vegan protein products are definitely a challenge to make, and really only a handful of vegan proteins have garnered winning grades here on my blog. Trailhead's Modern Source, and Happy Way come to mind as two that I could bear. But we should really get into the elephant in the room now, which is how do the Revere protein products taste? 
Does Revere Post Workout Strength Taste Good? 
Very good question. And I have a good answer for you- not particularly. BUT. But. It does taste better than the chai vanilla counterpart, I can tell you that AFFIRMATIVELY. The chocolate flavor of Revere protein is the one that really sort of let me down though. I think chocolate should be a relatively easy flavor to work with when you think about how it's naturally more of a strong tasting ingredient. But that just wasn't the case for some reason. It ended up being really not that cocoa-ey at all which was strange. And the texture. Ugh. The texture is not pleasant. It's just so grainy I can't even! Now. Look. I get it. I know vegan proteins aren't supposed to be smooth. Heck if they were, they probably wouldn't even be vegan right? But I just don't like 'forcing down' my protein, and unfortunately that's the case with Revere's proteins. It's not great. And like I mentioned, here's where it really gets ugly: 
Does Revere Post Workout Cardio Taste Good? 
The vanilla chai flavored Revere Cardio protein is bad. It's bad guys, it just is. Now keep in mind chai has never, and will never be on my list of flavors that I'm chomping at the bit to order, but I can usually handle it. Dirty chai latte from Starbucks all day long and I'm fine. But this chai interpretation by Revere Co. desperately needs re-working. The balance of the spices, whatever they even are, is totally out of whack. I feel like I'm drinking out of an pepper shaker that they just filled with grainy vegan proteins without cleaning it out. Eek. 
So if you're going to buy Revere's proteins, I would 100% recommend getting the chocolate flavor. If you REALLY like spiced drinks, you MIGHT be okay with the chai, but it really isn't high on my list. I'll give Revere proteins a 8/10 on the flavor side of things, and that is being fairly generous. On that note why don't we summarize and review what we've covered off in this Revere Protein Review: 
Flavor: 8/10
Formula: 9/10
Packaging: 9/10
Value: 7.8/10
Final Score: 7.8/10
Overall I think the Revere proteins need some more love in the lab before they would be something I order again, especially at the Revere price point, which is REVERELY high.*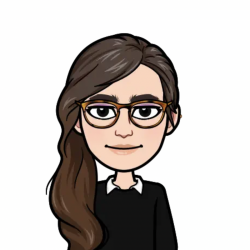 Latest posts by Allie Lewis
(see all)