Alani Nu Super Greens Reviews are becoming more and more common, but none of them are going to be as comprehensive as MINE. I have reviewed tons of these greens products, and in this Alani Nu Greens review, I'll tell you how this one stacks up. Alani Nu has churned out a pretty impressive roster of products in the past several months, and I'm particularly excited for this one. In this Alani Nu Super Greens review I'll discuss the ingredients, the flavor, the packaging, and let you know what benefits I saw from taking it. If that all sounds good to you, let's get things started.
Alani Nu very well might be my brand of the year for 2019. They have all the elements of a powerhouse nutrition brand- from their awesome protein powder to their superb pre workout to their super effective Alani Nu Balance product…I have been fan-girling HARD for quite some time now. So it should come as no surprise that when Alani Nu released their greens a few weeks ago that I had to scoop some up and give them the full Allie Lewis run-down. I have been trying Alani Nu Super Greens for about two weeks now, and I'm finally ready to give you the low-down on how they worked for me. 
My Top Benefits of Alani Nu Super Greens: 
Before I get too deep into my fine details, I wanted to start by sharing some of the broader, high-level results on how Alani Nu Greens work for me. Alani Nu claims that their Super Greens product provides the following benefits:
restore a natural pH balance
promote natural energy
support healthy immune system
So those all sound great, but are slightly hard to quantify. Did I actually get those benefits? Well, I'm not so sure. But. I will say that after taking Alani Nu Super Greens for the past two weeks plus, I have NOT gotten sick. I suppose my immune system is therefore functioning just fine. I have had decent energy (four cups of Blue Bottle coffee per day will do that LOL), and as for pH balance. Uh. Sure. I guess so? 
Humor aside, I think my point is that it's very hard to gauge whether Alani Nu Greens actually WORK or not. But I personally did notice that my digestive system seemed to be operating on a really high level while taking these Greens. I don't know if I felt quite as good as I did while taking my favorite greens which are 1st Phorms 'Opti Greens', but my tummy really does feel good while taking these. 
I think this one does really help the immune system too though. I have not been getting enough sleep, and I'm pretty sure I've been over-working myself, which typically can lead to getting a little rundown. Alani Nu Super Greens seems to be keeping me healthy as a little bunny rabbit though. Speaking of bunnies my libido has also been super high lately. My husband doesn't mind that part. Lol. What else. Hm. That's pretty much it for the benefits from my POV, I would say that if you are wondering 'Do Alani Nu Super Greens work?' my answer is a resounding 'yes'. 
Does Alani Nu Super Greens Taste Good? 
Speaking of resounding – my answer to this one is a resounding… 'eh!'. Lol. These greens don't taste BAD but I will say that they taste like greens. Meaning roots and herbs and fruits and goodness knows where some of these flavors are coming from. I will say that just like the new Post Malone song, the Alani Nu Super Greens flavor does grow on you after a few times. (Only I could compare POsty to a supplement LOL). But. Yeah they do taste earthy. A little bit of stevia sweetness, but overall just sort of earthy and slightly gritty. But just like that cheap tequila you had the other night, I 'aint drinkin' this for the taste- just the end result. None of these greens taste great though TBH.. so Alani Nu is coming in the middle of the pack flavor-wise, which is fine. Let's talk about the ingredients now. 
What's in Alani Nu Super Greens? 
The ingredients are the most important thing when it comes to Greens products. Many of these products are some combination of wheat grasses and barley grasses and some dustings of bee pollen or spirulina and stuff like that… I have yet to see a brand come in and really load up a formula with heavy amounts of vegetables…but.. let's see where Alani Nu's Super Greens measure up on the ingredient side of things: 
Alani Nu Ingredients: 
Chromium
Alfalfa Grass
Wheatgrass
Barley Grass
Lemon
Gotu Kola
Kale
Astragalus
Spirulina
Bitter Melon
Oat Grass
Chlorella 
Acai Berry
Amia Fruit 
Goji
Pomegranate 
Acerola Berry
Mangosteen
Strawberry 
Cranberry
Maqui Berry
Jabuticaba Fruit
Schisandra
Inulin 
Spectra AOX Blend 
Digezyme Enzyme Complex 
Probiotic Blend 
NOTES: So..as with most of these greens products, you have a really long 'laundry-list' of ingredients in here. Most of them are not included at significant dosages, but that is very common for greens products. The serving size is seven grams. That probably equates to MAYBE one full serving of vegetables, but keep in mind that the most prevalent ingredients in here are not really vegetables but grasses. I'm personally not a fan of this approach by Alani Nu, as I suspect that the 'grass-first' approach is largely cost driven. 
I think that the most impressive parts of the Alani Nu Super Greens formula are not even the greens (I'm counting only about 1 green vegetable in here which is Kale – probably included at a very small dosage)…but rather the enzymes and the probiotics. I would say that this product is very formidable as a digestive health product rather than a full blown 'greens' because again, it is really not that heavy on greens. 
Overall I'll give Super Greens a 7.5/10 on the formula. It's good in many ways but it's not really blowing me away from a formulation perspective. But you know where Alani Nu DOES always blow me away? Yep. You guessed it. Packaging. 
Alani Nu Super Greens Packaging is en Fuego. 
Alani Nu always brings the noise on the packaging side of things. They have the cutes color palette and the most consistent branding of almost any brand I've seen. The pink pattern and teal color-block frames the white label so beautifully. I think it's just such a nice aesthetic. Organizationally, Alani Nu also impresses me with how they make everything so clear on their packaging. Their brand name and product name are always prominent, and everything is just super easy to digest and clutter-free. As always, they've nailed it with Alani Nu Super Greens packaging. And. That's really it guys. Let's finalize the review summary and get moving along. 
Alani Nu Super Greens Review Summary
– Alani Nu Greens contain about 50 different ingredients and has a heavy focus on the grasses and highly concentrated extracts. It has a somewhat pleasant neutral taste 
– These Super Greens helped me particularly with digestion. They also support a healthy immune system. 
– The Super Greens have amazing packaging just like all Alani Nu products 
Super Greens are somewhat expensive at about $50 per jar. I did get some benefits, which are always hard to quantify. I love Alani Nu as much as the next gal (if not more), and these ARE really good.. but I do think there are some superior Greens products out there.*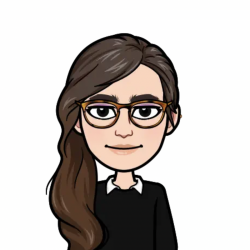 Latest posts by Allie Lewis
(see all)