Today I'm going to review Rok Hard Body Eliminator X Hers. This Eliminator X Hers Review will feature some of my finest analysis of a fat burning supplement to date. Here is how it will go: First, I'm going to talk about myself and what's new in my life, because that's how I start every review. I mean, this is my blog AND my supplement review site. It's a hybrid. And you know you love it. After that, we'll talk a bit about Rok Hard Body the company, how I found them, and what I make of the brand. It's like a first impression type thing. Following that, I'll finally talk about the performance of the product in question- which today is the Rok Hard Body fat burner for women. The reviews on this stuff are not very popular yet since it's a new brand, so get nice and comfortable while I break it down for ya. Of course after we talk about if Rok Hard Body works, I'll tell you about the ingredients and let you know if this is a high-quality formula or not. With those parts done, we'll have some fun by talking about the label design and packaging. This should be a fun one. LOL. As with all my reviews we'll wrap things up by pulling together a review summary and awarding a final score to this fat burner. So let's get started on this official Rok Hard Body Eliminator X Hers Review.
Rok Hard Body is an interesting brand. And by interesting I mean, er, kind of questionable looking. I found the product when one of my facebook fans reached out asking if I had ever tried the product. I most certainly had not. But when I did a little bit of research on my own, mostly looking for Rok Hard Body reviews, I found I sort of struggled finding any. And that's because this is a very young company on the supplement scene. I did end up finding them on social media, where they appear to have a decent following, but to me it seems like they might have purchased alot of that following. You can tell from some of the stuff being posted that this is still quite an amateurish brand. It's like when you go to buy a couch and they tell you it's new and in great condition but you can tell, if you look closely enough, that it's not. There's JUST enough stuff about their branding and website where you're like 'errr is this legit?' But guess what? I'm brave enough to take these risks for you guys and post my reviews so that you don't have to worry. And believe me, I've actually been scammed before. It's not a good time. Rok Hard Body is definitely not a scam though. Let me tell you about the two week trial period that I had on their Eliminator X Hers fat burner. I'll basically tell you about the top effects that I got from the product that can help you decide if it 'works' or not. 
Does Eliminator X Hers Work? 
I'm going to give Rok Hard Body's fat burner a very average grade on the performance side of things because quite frankly I did not get the most pronounced results from it. Now keep in mind I am no more than 14% bf on a bad day- so my results are not going to be as dramatic as some. But. I HAVE been reviewing these things for quite some time now. And I can tell you that even though I am lean to begin with, there are some (see Legion Phoenix, Cellucor Super HD, Unico Vulcan, etc.) that have actually given me quite remarkable performance in just a limited amount of time. I ordered one bottle of Rok Hard Body's Eliminator X Hers thermogenic and tried it for the standard two weeks that I always do. Here are my notes from the trial run that will give you an idea of how it all unfolded from a benefits/performance standpoint:
Day 2: So far so good, I think. I haven't seen anything happen in 48 hours so far. I didn't really expect to see much happening yet since I just started yesterday. I do like the little pick me up in energy though. 
Day 5: Still not much going on after five days on Rok Hard Body. I think I'm starting to adjust to the caffeine because I don't feel the same energy that I used to when I took this stuff. 
Day 8: Eliminator X Hers MIGHT be doing something at this point. I had a super healthy weekend and stayed in Friday AND Saturday. That extra workout made me so happy and I used it to do both weights and cardio. I woke up today looking just a little bit leaner I think!
Day 12: Four days after I thought I was getting some result and I have to say my body is definitely in a holding pattern. I don't think it means that Eliminator X Hers doesn't work, it's just that I have to make some really dramatic lifestyle change to complement it and really get effects.
Day 15: Ok I took it one extra day for good measure. My position is the same as on Wednesday. Rok Hard Body seems like a very average product that won't just change you on its own.
So as you can tell from my log- this is by no means a magic pill. I think the product can be effective if you taking the necessary steps to get your weight down. I think this performance pretty much aligns with what I see in the ingredients.
Eliminator X Hers Formula Grade: 6.0
The formula in Rok Hard Body's fat burner for women is very, very basic. You can tell that this company does not spend much time on R&D, or take the time to try and re-invent the wheel. I found the product to be totally average in terms of it's ability to burn fat, and that's totally in line with the totally average ingredients list. Here are the key ingredients in Rok Hard Body Eliminator X Hers:
Caffeine

Phenylethylamine HCI

Acacia Rigidula Extract

 

Green Tea Extract

Raspberry Ketones

Methyl Synephrine

Yohimbe

Alpha Yohimbe
Ok so it looks super basic, doesn't it? I think so. But. Upon doing a little more research, I found a dirty little secret about Rok Hard Body's fat burner. What happened was that while I was studying this bottle, I noticed the Acacia Rigidula. I had actually never seen this ingredient in a fat burner. A google search later and I'm on WebMD (I know, of COURSE they are going to tell you the worst case scenario). But basically what I found was worrisome. It said that most Acacia extracts contain beta-methylphenylethylamine, or BMPEA. They say that this is an ephedra-like drug that may or may not be safe for human consumption. Um. So why the heck would I want to put this in my body? This is what boggles my mind about the supplement industry sometimes. You have these little no-name companies that are putting potentially dangerous, untested products on the shelf and in your hands. It's just not ok, and is the main reason I'm down on this supplement. Failing grade for Rok Hard Body on the formula. Speaking of failing- have you seen this label?
Rok Hard Body Eliminator X Hers Packaging Grade: 6.0
This label is atrocious. I wish I could sugarcoat it and tell you it's not that bad, but honestly this reminds me of the ecstasy pouch packaging that I saw on the 60 minutes special last night. Like. The design was made by some greasy teenager in his basement and there is just nothing attractive or artistic about it. I literally hate it. It's that gross black and hot pink color scheme that I hate, and on top of that the graphics are simply awful. The name 'Eliminator X' is slapped on the main panel, with a pitiful cursive 'Her's' graphic beneath. The 'X' has a measuring tape wrapped around it so that you think it will help you lose weight, which it probably won't. Other than that, there's like nothing else even on here. The company name 'Rok Hard Body' is laid out along the top edge of the table and is awkward since the condensed version of the logo is randomly put in between the phrase 'Rok Hard Body'. I also think this name is awful. I know I've been tough in this Eliminator X Hers review but come on people you know you agree with me. It sounds so cheap and looks terrible with it's mis-spelling. Get this cheapo fat burner out of my site. Like literally. Ew. 
Rok Hard Body Eliminator X Hers Review Summary
Eliminator X Hers Formula Grade: 7.4

Eliminator X Hers Formula Grade: 6.0

Rok Hard Body Eliminator X Hers Packaging Grade: 6.0

Rok Hard Body Eliminator X Hers Formula Value Grade: 6.0
Welp sorry RHB Eliminator. You fail. And here's why. The product did not work for me. The product does not appeal to me since it uses an un-tesetd ingredient. On top of that, it looks like trash. The clincher? It's $50 bucks for one lousy jar. Wrap ALL that into one foul package and you've Rok Hard Body Eliminator For Her. It's horrid do not buy it. 
Eliminator X Hers Final Review Score: 5.9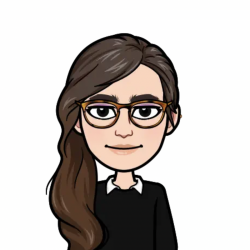 Latest posts by Allie Lewis
(see all)