Rosebud CBD reviews are starting to pop up on my Instagram so that's when I decided to grab a bottle of Rosebud CBD for myself and try it out. In this Rosebud CBD review, I'll tell you how this CBD tincture worked for me. I'll also discuss the company, the ingredients, and why Rosebud is one of my favorite new CBD companies on the market. The last thing I'll do is discuss the packaging, which I think is absolutely gorgeous. If that sounds like fun to you, let's begin the Rosebud review.
Okay first thing's first. This is what I found out about Rosebud CBD, and a big reason why I decided to try it and compare it to the other CBD products that I've reviewed, is that it was founded by a woman. I ended up reading about the Rosebud CBD story in a Forbes article, and knew that moment that I wanted to try it. The owner, Alex, is a fellow Jersey gal (woot woot!) and so of course I would probably get along well with her- and I LOVE that she is more or less a one-woman show. Talk about a boss! So cool. But yeah. I bought two of the Rosebud CBD tinctures (which are made in the USA in Oregon from all domestically-grown sativa. The following will document my experience with these two Rosebud CBD tinctures. 
I used Rosebud CBD For the Past Month- Here's What Happened. 
Day 1: Okay so I got my Rosebud CBD in the mail today (took about 3 days shipping to me in Santa Barbara which isn't bad), and everything arrived in tact with no problems so so far, so good! I bought one bottle of the 350MG oil, and one bottle of the 700mg CBD oil- so the lightest one is the 350 (pretty pink label), and the more hopped up one is the 700mg in a handsome pale green label. I'm going to start by taking the pink one in the dose recommended on the label & website, which is about 0.5mg (about 12.5mg) per day. The dropper comes with the markings on it so you can fill to your desired accuracy (about half a dropper at my dose)- which is good so you can have the peace of mind that you are taking the appropriate amount. I'm eager to get this Rosebud CBD trial started tomorrow! 
Day 5: Okay. So. I've been taking Rosebud for the better part of the week, just a half dropper of the pink one in the morning with my breakfast. So far I definitely DO notice some things- but maybe NOT what you might expect. The first thing I notice is that my SLEEP has been way different. Not necessarily better, but maybe better? I don't know. All I know is I wake up feeling different, and I remember having some really pretty crazy dreams. Some really good, some really bad. I'll keep monitoring through next week and check in again then…
Day 14: Officially 2 weeks into my Rosebud CBD review trial, and I can report that my dreaming has continued to be really really vivid and I recall them when I wake up. I know. Kind of reminds me of that Inception movie with Tom Hardy and Leonardo Di Caprio (swooonnnn). Lol. But yeah that's me just dreaming so crazily! Other things I'm starting to become aware of is that my anxiety definitely DOES seem to taper ever so slightly since I've been taking Rosebud CBD…almost like that super frantic / borderline panic-y anxiety seems to be kept at bay. I don't know if any of you struggle with crippling anxiety but that is what led me to try out some CBD in the first place, and Rosebud seems to be working for anxiety better than the other ones I've tried. Not sure how, or why. But I'm going to try out the green Rosebud CBD for the last 2 weeks of my trial and see how that goes. The difference between the Green and Pink is just the concentration- so now my 0.5ml / half-dropper dosage will contain double the amount of active CBD per serving. Eager to see what happens. 
Day 22: Three weeks into my Rosebud CBD trial and I can tell that upping the dosage amplified the amount that I actually 'feel' the CBD when I take it. About a half-hour after taking Rosebud CBD 750 I really do feel more relaxed, and calm. I don't think I'm QUITE as on-point and sharp as I was when I was taking the pink one, so maybe that means the pink one was my sweet-spot dosage…or then again maybe I am also over-thinking it a little bit. But I really do feel almost like a 'high' from the higher dosage. I'll see if I adjust to the higher dosage for my final Rosebud Review CBD trial week…
Day 30: Welp, one month of taking Rosebud CBD, and I'm still standing! Lol. (You're like 'I would hope so!')…but yeah it's been a super interesting month. I did stay with using the higher 23mg/serving dose from my green bottle of Rosebud CBD (the 750), and I did still feel that sort of hazy, calm feeling after taking it, that lasted pretty much for 3 hours after taking before I started feeling like my usual, more alert self. I didn't mind this feeling necessarily, but at the same time, I didn't feel like my usual, more animated 'me'. Overall I really liked how Rosebud CBD controlled my worst anxiety though. So for that alone it's a win. 
So, Does Rosebud CBD Work? 
To conclude my thoughts coming off my trial, it is clear to me that Rosebud CBD DOES in fact work. I know everyone will respond differently to Rosebud (and ALL CBD products TBH), but for me this one did seem to be my favorite. I'm not sure if that just means that it comes from a different strain that meshes well with my physiology, or what, but I felt like I had just overall a more positive experience with Rosebud than I did with any of the others that I've tried so far. So that's pretty cool. You know what else is pretty cool? The Rosebud CBD packaging!
Rosebud CBD Packaging is Simply Beautiful.
You guys know from my hundreds of other reviews that I am a huge packaging nerd. I think packaging can make or break a product- and in Rosebud's case I think it really helps MAKE it for me. It is simple, and in my opinion it reflects what the company is all about, which is transparency, quality, and authenticity. The lack of clutter echoes the quality and transparency to me, while the subtle use of color enhances the quality perception for me. You can just tell that a great deal of thought and care went into creating the Rosebud CBD line of products. The use of open space on the labels, along with the smart font selections go a long way in creating a look that speaks to quality. It's a job super-well done by the designer of Rosebud CBD. Alright let's wrap up this review!
Rosebud CBD Review Summary
– Rosebud CBD is a responsibly-sourced CBD tincture and is the product of a female-founded company 
– Rosebud CBD comes in three different strengths ranging from 300-1000mg concentrations
– Rosebud did work to control my anxiety but made me feel a little groggy and out-of-it when the dosage was too high for me. There is definitely a sweet spot 
– Rosebud CBD packaging is simple, and gorgeous
Rosebud is expensive, but not too far over what you are used to seeing in the CBD world these days. I personally think this is the best CBD product for me because of how it seemed to limit my anxiety and enhance my quality of sleep. As a former (and still somewhat of a) CBD skeptic- that's pretty exciting.*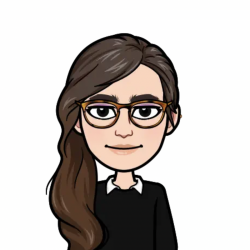 Latest posts by Allie Lewis
(see all)