Alani Nu Fat Burner reviews aren't that hard to come by, but today I'm going to do my best to share my own personal experience with the product. In this Alani Nu Fat Burner review, I'll share my own 3-week trial that I conducted with the product, leading up to the wedding that I just went to. No, I was not the bride, unfortunately, but guess what? I looked just as dang good as she did. Lol. No, no I really didn't, but with the help of the Alani Nu Fat Burner I did manage to whip into PRETTY good shape in not that long. In this review I'll share the main effects that I noticed from the product. I'll tease out the pros, cons, and everything in between as it relates to this Alani Nu weightloss product. So if you're curious if it works, what's in it, or any other info- I've got you covered. Let's begin this, my FIFTH Alani Nu review.
I, and thousands of others, have been loving Alani Nu clearly because it is literally growing like CRAZY. I mean. I remember just a few short months ago I was reviewing the very first Alani Nu products- their pre workout (read that review here) and their protein (review here)…and of course my most recent Alani Nu Balance Review where I literally gush about the product…
But basically I went on to fall in love with the Alani Nu brand after those experiences. Quick note- for those of you born under a rock- Alani Nu is the hot new brand from Instagram influencer Katy Hearn and her adorable husband Hayden.
Anyways. Before I get too jealous- let's talk about the product in question- the brand new Alani Nu Fat Burner!
Does Alani Nu Fat Burner Really Work?
So. We should probably start with the biggest question on your mind…does the Alani Nu fat burner work? Welp. You came to the right place. Because not only have I reviewed, like, hundreds of these fat burners. Literally. That's why thousands of people read my reviews daily. Because I know my stuff and I have tried every single top fat loss product out there (and many not considered 'top' as well, Lol). So I went into a three-week trial with my Alani Nu Fat Burner with both an open-mind, and a ton of experience on what to look (rather, 'feel') for to judge if this product was working. As I always do- I'll start by sharing my log notes, and then I'll get into some nitty-gritty. Like. You know. Telling you whether it's a good or bad choice…whether you should buy it…the good stuff. Without further rambling here is my log:
Day 1: Okay guys! First day of starting the Alani Nu fat burner and I am pretty jazzed. I have literally loved every other Alani product so I'm jones-ing to get started. I am going to start today by taking just 1 capsule per day with breakfast, and see how it goes. My jar says I can up the dosage to 2 caps per day if needed but I don't think I will need to. Time to get it started.
Day 7: Alright so this is my first week check-in and I have to say I do already have a few things to say about the Alani Nu Fat Burner: I have noticed that this product actually gives me a pretty good amount of ENERGY. About 5-10 minutes after I take it, I feel a hit of energy and motivation to accomplish either work or a workout…it's actually pretty crazy. It's not really a hyper-caffeine feeling that I get from pre workout but it's similar to pre workout in that I really want to get stuff done. I haven't really seen any results in my physique but yeah the energy is real. My appetite has been held very slightly in check too I think. I'll check in again next Sunday night after my second week.
Day 15: Whew. This product is pretty funky guys. I have to say. I have reviewed MANY fat burners and the Alani Nu product is just so different in terms of the way it feels and works. I notice this product WAY more in the way it makes me feel than in any way it is affecting my body, but keep in mind (not to brag here) that I'm already like 17% BF which is low for my body type. I'm mostly trying to just 'polish' some of my usual looser areas like my lower abs and glutes in time for this wedding. But yeah this product still seems to be giving me a great amount of energy and I'm starting to notice that it may be making me a little bit more emotional, which isn't my favorite side effect, but that could also be partly because of my birth control. I'd be interested to see how others are having the same reaction to Alani Nu Fat Burner. I'll check in again next week after concluding my 3 week Alani Nu Fat Burner review trial.
Day 21: Well- I'm done! After taking the Alani Nu Fat Burner for the past three weeks I do have a pretty good understanding of this product. This last week was more of the same, except I did up the dosage to two pills for the last 4 days to see what happened- and the Alani Nu Fat Burner results scaled up proportionately. I felt more energy, I felt even more emotional, and, well, I guess I did end up losing about a pound and a half overall, with SOME visible (although subtle) improvements in the areas I wanted to tighten up.
NOTE: A quick note about my trial I kept my workout regiment the exact same which is 2 runs per week, 1 yoga session, and one weight lifting session.
Alani Nu Fat Burner Results:
So yeah I wanted to sum up my results to make it easy for you guys to see clearly how it worked for me- I lost 1.65 lbs in 3 weeks. Not crazy amount of weight, I know. But I am already at a pretty healthy weight so those who are a little over might get better results in terms of pure weight-loss.
Alani Nu Fat Burner Side Effects:
Slightly more emotional. I am usually pretty even-keeled unless something really crazy stressful is happening in my life. I did find that I was a little more up when I was happy and a little more down when unhappy. At first I though it could just be a coincidence, but after 3 weeks- it is a real thing. Let's look into the ingredients and see if we can tell why this is.
Alani Nu Fat Burner Ingredients- What is in it?
You guys know that the product is only as good as it's raw ingredients so I'm going to take a few minutes here to go over exactly what's in here, and then I'll share my notes on the formula basically going over whether I think it's a successful one or not:
Alani Nu Fat Burner Ingredients:
Caffeine
Coffee Arabica
Griffonia Simplicifolia
DMAE Bitartrate
Grains of Paradise
Rauwolfia Vomitoria
NOTES: Well. This is an easy one. Rauwolfia is the reason why my emotions were getting a little extreme. This ingredient is in many of the more hardcore pre workouts and fat burners. It acts like a stimulant to suppress the appetite while providing energy. It does work, but I personally don't trust the ingredient. The rest of the formula is really quite interesting…you have two different types of caffeine- a time-release one dosed at about 75mg/serving, and then a straightforward one dosed at 50mg/serving. The Alani Nu Fat Burner also includes DMAE and griffonia (5-HTP), which are supposed to provide mental focus and clarity which explains my 'motivated' energy feeling…and then grains of paradise I'll be honest with you I have no idea what it does. I've seen it in maybe two other products but I can't find much info on it. So. Overall yeah this formula is okay but it might be a little bit too focused on the mental / energy side than the actual weight loss, and that is certainly the way I felt while taking the product so it all makes sense to me. Probably not Alani's most impressive product from a technical / formula standpoint, in my opinion.
Alani Nu Fat Burner Packaging is Fab, as Usual…
One thing Alani has never had any problems with is packaging. I've been a big fan since I first laid eyes and hands on their Alani Nu protein powder way back in the day. Er. I guess it wasn't that long ago. But it really was a 'love at first sight'..kind of like me and Shawn Mendes. (he's only like 18 but, I mean, c'mon. You know you'd do it LOL). Uh. What was I talking about? Oh right- Alani Nu packaging. It's just darn good-looking. Not many brands can pull of such a heavily white-themed look but Alani Nu does it so well. Their colors are so pretty and I love how consistent one product is to the next. It's just a job well done all around. Nicely done by Alani Nu on packaging their fat burner. Let's summarize what we've learned.
Alani Nu Fat Burner Review Summary
– Alani Nu's fat burner comes in 60-ct jars and recommends a serving of 1-2 capsules a day. I tried the product for 2 weeks and lost about 1.5 lbs.
– The Alani Nu Fat Burner provides a good deal of mental focus and energy. It may interact negatively with some birth control products as the only side effect
– Alani Nu contains several cognitive / mental energy ingredients such as DMA, caffeine, and rauwolfia
– The Alani Nu packaging is consistent with the rest of the line. It looks fabulous, as all Alani Nu Products Do
Well. Where does that leave us? Unfortunately for Alani Nu I think now is the time for a little bit of touch love…I actually don't think this fat burner is as well-executed as the rest of the Alani Nu line that I've tried. It does have some nice cognitive benefits but as an actual weightloss and fat-loss tool, Alani Nu has missed the target in my opinion.*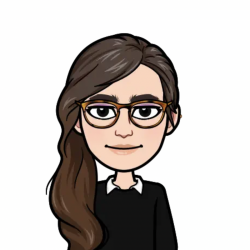 Latest posts by Allie Lewis
(see all)