Olly Vegan Protein powder reviews are tricky to find, since the well-known gummy-vitamin maker is, well, not yet very well-known for making protein powder. But when I saw this protein at Target I knew I had to get my hands on some to do a full review. In this Olly Plant Powered Protein review, I'm going to do what I do best and give you the full rundown on this product from the inside out. We'll talk about the flavors, the formulation, and of course the packaging before evaluating the cost and then mashing it all together in one comprehensive review summary. Sound okay to you? Me too. 'Olly' aboard and let's get this Olly review started!
Usually I think of a more creative lead in but I am tired and hungry so NOT my most creative, Lol. But I'll do my best to weave some light-heartedness into this Olly protein review. And we'll start by talking about this brand just in an overall sense. You guys know I like to start my reviews with a general 'who's who' when it comes to the brand making the product. 
Like I said in my intro- and 95% of you probably already know this but Olly is a very large player in the gummy vitamin space. They were some of the first ones to market multi-functional gummy vitamins in square jars. They are very well-known for their branding, their aesthetics, and their quality. I tried some of their stress relief gummies one time and was actually pretty impressed. My sister swears by their pre-natal and daily multi as well. But anyways. Olly. Yeah. They are a big deal in gummies so I was really intrigued to see if their powder is similarly well-made. Let's start by discussing the Olly vegan protein flavors. 
What is the Best Flavor of Olly Vegan Protein? 
Olly protein powder comes in three flavors, and I actually had the opportunity to sample all three. The first one that I tried, was, of course, the Velvet Vanilla. (The name is pretty creative, by the way!) Velvet. I like the sound of that. Here are my notes on the vanilla Olly vegan protein powder, followed by my thoughts on the other two: 
Velvet Vanilla: The Velvet Vanilla Olly protein flavor is not quite as velvety as I would have liked. I found the texture to be, well, not really all that velvety at all. In fact I thought this texture was about as basic, I daresay 'chalky' as all the rest of the vegan protein powders out there. In terms of flavor…yeah…I guess Olly did have some nice flavor when it came down to it. But overall it's a pretty average-tasting vegan protein. 
Peanut Butter: The Peanut Butter flavor of Olly plant-powered protein had very similar texture to the vanilla, with maybe a tiny bit more saltiness. I thought this flavor was overall more bold than the vanilla and was more enjoyable. I was more willing to deal with the grittier texture with this peanut butter flavor for some reason…probably because peanut butter itself has sort of a grainier texture. 
Pure Chocolate: The chocolate flavor of Olly Vegan protein powder is relatively straight-forward and I felt like I have had this exact flavor several times before. Actually now that I think of it, I think the Your Super protein had a very similar flavor (read my full YourSuper protein review here). But yeah this is a super simple chocolate. It's not too strong and I would've preferred a little bit more sweetness, but it gets the job done. 
So those are my notes on the three flavors…I think the peanut butter flavor was my favorite of the three Olly Plant Protein flavors, followed by the chocolate and the vanilla last. 
OVERALL, I think the Olly Plant-Powered protein is just a little bit underwhelming in the flavor department. I sort of get the sense that these protein powders are somewhat of an afterthought-type product for Olly. After all, they clearly know gummy flavoring much better than vegan protein. So I'm not all that surprised by the less-than-stellar flavors here. But let's take a peak at the ingredients and see what sort of care was given to the Olly Plant-Powered protein formulation. 
What Ingredients are in Olly Plant-Powered Protein? 
The Olly protein is really simple in terms of the formula but I'll outline the macros and then list the ingredients just to give you the full picture of the product's core. Here are the macros first: 
Olly Plant-Protein Macros 
Calories 130 
Total Fat 3g
Saturated Fat 1g 
Cholesterol 0mg
Sodium 330mg 
Total Carbohydrate 9g
Dietary Fiber 1g
Total Sugars 6g
Protein 18g
NOTES: Not all that much to report on Olly plant protein as far as macros are concerned. The calories are in line with other comparable plant proteins, and same story for the other macros. I will say that this Olly protein has slightly more sugar in each serving, at 6 grams. Nothing to write home for most of us, but the sugar-mongers will surely react negatively to that.
Olly Protein Ingredients: 
Pea Protein
Flax Seed
Natural Cane Sugar
Cocoa Powder
Natural Flavors
Salt
Xanthan Gum
Monkfruit Extract
Stevia
NOTES: he ingredients in Olly are relatively simple. You can see this protein has just one source of protein (from pea). We have seen more and more vegan proteins contain multiple sources of protein, but this one has just the one- which is a sign of, well, not 'low' quality but certainly not an indicator of true formulating prowess. The other thing to note is the usage of xanthan gum. This is a common stabilizing ingredient that just is not my favorite. And lastly you see flax seed on the label as part of the 'protein blend' but given that the product contains just 1 gram of fiber tell me that there really is not all that much flax in here. Overall i give this product a 7/10 on formula. Super basic stuff from Olly. Let's talk packaging. 
Olly Packaging is On-Point, As Usual. 
Even if Olly isn't a stellar protein formulator, their packaging is absolutely fabulous. On first glance it doesn't seem all that remarkable, but if you consider it as a part of their larger line, you will notice that they have done really a masterful job with their branding of this protein powder. They have actually managed to maintain their beautiful visual language even on this larger-sized tub. The tub has a beautiful base color that is flavor-specific (vanilla is blue, chocolate is purple, and peanut butter is orange), and the feature graphic is a large birds-eye view of a mixed up protein shake with a straw. The flavor illustration that denotes the flavor sits to the lower right corner of the shake, while the large product title 'Plant Powered Protein' boldly proclaims the product's purpose.
Olly is one of the best in the business at clearly, and unambiguously declaring WHAT their product actually does. Some products these days look more like piece of artwork at the expense of communicating clearly (see my Synchro Genesis product review, for example) This Olly Vegan protein packaging is clear, but still looks striking, and dare I say beautiful. I could go on and on because Olly is truly a case-study in effective nutritional supplement packaging. The mastery doesn't stop with the front panel, as the sides and back continue to reveal relevant and important information about what is IN the product, how to use it, etc. The Olly packaging is simply brilliant, and that's all there is to it. 10/10 on this criteria. Let's bring everything together in an Olly protein review summary. 
Olly Plant-Powered Protein Review Summary
– Olly Plant-Powered Protein is the new protein powder offering from well-known gummy vitamin brand, Olly
– The Olly protein comes in four flavors, but has more of a chalkier texture. While the peanut butter flavor is the best, all flavors are consistent, and relatively enjoyable though far from the best you'll find
– Olly is primarily a pea protein with some sugar and flavoring ingredients added. It is a very straightforward formulation
– The Olly Protein packaging is exceptional and demonstrates the brand's strongest product skill-set
That brings us to the bottom-line. Is Olly Plant-Powered Protein a success, or not? In my opinion, it is somewhere in between, with several pros and cons. The pros are the price-point (just $20) and the lack of real commitment needed to buy a tub since the jars are just 12 servings. The flavors are good but not great…and the DOWN side of the smaller serving-size jar is that you are going through another plastic jar in just a few weeks time. I know I'm trying to be more conscious of my plastic usage so that doesn't mesh well with me. So for those reasons, and the fact that the flavor and formula isn't THAT good…I think I'll keep using Olly vitamins but probably go with a protein brand that really specializes in the powders. But it's a very respectable effort from the folks at Olly.*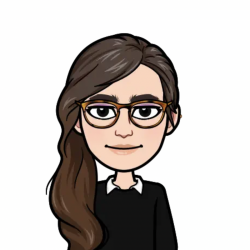 Latest posts by Allie Lewis
(see all)