This morning's review will cover off on a new fat burner I had been hearing a bit about recently- called simply 'Saba Ace'. I've been taking this product for a few weeks, and now am confident that I have enough data to talk to you about it. Saba for Life was a new company on my radar up until very recently, but I think I have a pretty good grip on what this stuff is all about now. Are you ready to come with me on a Saba Ace journey? I think you probably. This journey will include a few things. The first leg of the journey will be a frank discussion of what happened, if anything, to my physique after taking Saba Ace for the past few weeks. The second leg of the journey will be spent talking about the ingredients in Saba Ace. The last part will be a review of Saba packaging. That should be fun, just a hint. Ok. Let's get this Saba Ace fat burner review started.
Is Saba an Ace in the hole when it comes to fat loss? That's what I want to focus on primarily. I had a reader email me, well, FB message me, that a friend was recommending Saba Ace to her. My mind immediately assumed what was really going on here. Nobody tries to sell fat burners to their friends unless they are getting paid to do it. I assumed Saba was some sort of ponzi pyramid scheme like Herbalife, Beachbody, etc. 
I was right. 
And I hate those types of companies. 
Why? 
Because their products always suck. That type of business model that gives big chunks of money to affiliates and 'distributors' and 'coaches' requires wide margins, so that they can afford to pay all the costs associated with running such a complicated operation. 
That usually leads the company to cut corners with the products. So Saba had a very pessimistic customer to overcome in this test. 
Did they pass it? Let's find out. 
Does Saba Ace Work? 
That's what you're here for, so I might as well cut straight to the chase. After using Saba Ace for the past two weeks, I have not lost very much weight at all. Maybe a half pound. Maybe less. You guys know how wonky the scale can be, especially when your water-weight is fluctuating constantly. I also Aunt Flo visit during the second week which always throws my appetite and consequently scale, into flux. 
But. Regardless. I think I DID see an inkling of promise. During the end of that first week I think I DID actually look a touch lighter and leaner in the mirror. My shoulders seemed leaner. I felt stronger than I have in a while. I wanted my legs and butt to tighten up, but they didn't. 
I would not recommend Saba Ace for toning and muscle definition, but as a pure weight loss supplement, it MIGHT have some value. Is it strong enough to find it's way onto my top ten list of best fat burners? No. But I've certainly spent money on worse weight loss products. See ALL weight loss tea reviews. Let's talk a tiny bit about the formulation and ingredients in the product. 
What's in Saba Ace? 
The ingredients in this fat burner are relatively simple, and reinforce my thesis that these Saba products don't go above and beyond when it comes to the formulations. I've seen cheaper. Don't get me wrong. But from a formulation perspective, it comes as no surprise that the fat wasn't melting off my body. When does it ever though. Lol. Here is the list of ingredients: 
Vitamin D 
Thiamine
Riboflavin
Niacin
Vitamin B6
Vitamin B12
Folic Acid
Pantothenic Acid
Chromium
Caffeine
Green Tea Leaf Extract
African Wild Mango Seed Extract
Rhodiola Rosea Root Extract
White Kidney Bean Extract 
Actually SABA Ace DOES have a few decent ingredients. I think that the Rhodiola is a wonderful ingredient. It helps balance out and remove oxidative stress from the cells. In terms of fat-loss ingredients, I know African Wild Mango seed and White Kidney bean are both on-trend, but neither has ever really done all that much for me. I think chromium falls into that category as well. 
I actually don't mind the formula. Again, I think I was expecting to see more in way of branded ingredients, that would show me how committed Saba is to making the best product possible, but I've seen worse. I really have. I'll give Saba Ace an 8/10 on the formulation. Let's talk packaging now. 
Saba Has Truly Awful Packaging. 
I'm not going to sugarcoat this one. (When do I when it comes to packaging LOL). But no really. There's not much to like about Saba Ace when it comes to the aesthetic or branding. And it all goes back to my original hypothesis about these brands. They give so much of their resources to manage their big elaborate pyramid schemes that they skimp on literally everything else important- like branding, product development, and packaging. 
I mean. Look how pitiful this packaging is. You have a lousy little black plastic jar with some BASIC-ass graphics. I mean. They didn't even want to spend money on using more than the 3 primary colors on the label. It literally looks like it was made using Microsoft Word. Just an absolute atrocity. And I won't even start on the name 'Saba Ace'. Like. Are you kidding me. Ugh. This brand is so devoid of a soul it's like the Voldemort of fat burning products. Like literally. I think I'll title this article that. Because it's so true. Time to wrap this up. 
Saba Ace Review Summary
Performance: 7.8/10
Formula: 8.6/10
Packaging: 6/10
Value: 6/10
Saba Ace Final Score: 6.9/10
My review wasn't that negative until the very end where I showed you how much I hate the packaging. But the product isn't THAT bad. So why do I give it basically a failing grade? Simple. It's 60 stinking dollars. I would MAYBE pay half of that for Saba Ace, which is at very best an average product. So. Yeah. Given the total view of Saba Ace, it's just a soul sucker. Like Voldemort.*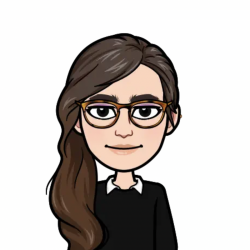 Latest posts by Allie Lewis
(see all)