Wicked Bars are one of the newer protein snack bars on the market, and of course I had to find it in myself to do an AllIn Nutrition Wicked Bar protein bar review for you guys. In this Wicked Bar review, I'll discuss the product from end to end, from the inside out and upside down. We'll go over literally all aspects of the product to come up with the perfect analysis. I'll tell you all about the flavors. I'll tell you all about the product ingredients. I'll tell you all about the Wicked Bar packaging. Imagine that. We're going so deep as to talk about packaging. You see. I'm the most in-depth protein bar reviewer on the planet. So just sit back, relax, and let me show you why. Wicked Bar, prepare for your closeup.
You know what? There's something to be said for authenticity. There's something to be said for a company that knows what it is, and what it isn't. So. AllIn Nutrition, I want you to be very open-minded for what is about to come in this Wicked bar review. It might sting. It might be sour. But alot of what I'm going to say will make beautiful sense to you at the end of the review. So. Let's begin with THE most important thing when it comes to these protein bars. THE TASTE. 
What's the Best Flavor of AllIn Nutrition Wicked Bar? 
The truth is, there might not be a 'right' and 'wrong' answer here. Allin Nutrition makes several flavors of their Wicked Bar, and it is challenging to figure out which one is truly the best among them. But I'll rank them the way that I see them. The way I see the flavors of Wicked Bar stacking up like this, from best to worst: 
Maple
Dark Chocolate Cayenne
Harvet Spice 
I know. Strange flavors, right? Especially that second one! Cayenne?? In a protein bar? Surely that must be a joke. But it's not. Dark chocolate cayenne. It's a flavor that most folks will shy away from. But I'm here to tell you today that the Wicked Bar flavors are all quite good, even that strange-sounding one. 
My top pick is Maple, though. Having dated a (super cute) guy from Vermont one Summer, I can actually confirm that Maple is literally the best flavor of all. It is just so wholesome. And it brings me right back to those lazy days running around the woods in Vermont with Beau. Anyways. Back to reality Allie. What do these Wicked Bars actually taste like? 
In terms of texture, they have a super 'real' taste to them. They are much less uniform and perfect than other comparable protein bars I've tried. They are more uneven from bite-to-bite. But that's what I like about them. The nuances. It makes the bar more enjoyable to eat. But overall they are chewy and soft, with chunks of berries and nut and fruit. I do enjoy them greatly. 
The variance of flavors in Wicked Bar is also narrow. Meaning even while Maple is my favorite Wicked bar flavor, you can enjoy all three. The Harvest Spice was my least favorite, but even this one had elements that were pleasant. Let's discuss the ingredients in the Wicked Bar. 
What's in AllIn Nutrition Wicked Bars? 
Very interesting things, that is what. The Maple bar, for example, uses a whey protein for a base. It surrounds the whey with organic cashew butter, organic dates, pure vermont Maple Syrup, and even coffee. The fiber content is provided by organic vegetable glycerin and GMO free prebiotic fiber. Sweetness is provide by erythritol and stevia. 
I think even the Wicked bar macros are attractive:
Calories 230
Calories From Fat 80
Sat Fat 3g
Sodium 110mg
Total Carb 17g
Sugars 4g
Protein 18g
See what I mean? Not so bad. I think for me personally the fat is a touch high, and the fiber is also SUPER high, but I appreciate that they let the natural ingredients determine their macros. They didn't back into some 'perfect' macros profile trying to be like Quest, and then engineer this thing in a lab. It all feels quite organic and natural. I like that about it. 
Wicked Bars Packaging is Truly…Special. 
And I mean special in the way that you mean when you are feeling a little shameful and sad for something. Almost everything about the Wicked Bars makes me want to reach out and hug it. Because it's clearly a product that tries so very hard. So hard. And it's like the harder it tries, the more awkward it becomes. The name, for one, is just heinous. It sounds like a group of 12 year olds made it. In Microsoft Powerpoint. Actually the Maple Bar looks like the Powerpoint color scheme too. Lol. But yeah these Allin Bars are not lookers. They struggle mightily for an identity. Like literally they would fail a fifth grade design class. But. Let me tell you something. It doesn't matter to me for once. 
Wicked Bar Review Summary 
Flavor: 8.9
Ingredients: 9.5
Packaging: 7.0
Value: 9.6
Final Score: 9.0
I don't care that Wicked Bars look bad. I don't care that the name is bad. It's a dang good bar. And I support their imperfections. Heck I even prefer them over a soul-less corporate monster like Quest or Fitjoy.*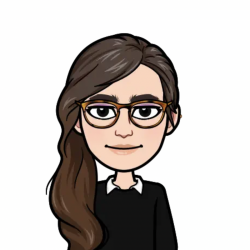 Latest posts by Allie Lewis
(see all)