True Grit Thermo Reviews are finally here on the BPW and I'm pretty stoked to jump in and tell you all about this fat loss supplement. This is a fat burner that showed me some pretty promising results, and I'm really quite eager to share them with you. In this True Grit Thermo review, I'll talk about the product from every angle, starting with the performance results and mini-log from the past two weeks that I've been taking True Grit Thermo. That way you can see if the product works right off the bat. As far as the formulation is concerned, I'm also going to go into detail on the supplement facts and overall quality of the ingredients. I wasn't sure on a few of them because it's a pretty complex formula, but I do think that it's a well built product. The last element to this review is going to be a full package design grade, which will tell you what we're working with from a an aesthetic standpoint. Let's let the fun begin and get our True Grit Thermo Review underway.
Advanced Thermogenic and weight loss formula. That's what it says right smack dab on the middle of the True Grit Thermo bottle. Two weeks ago when I first started taking the product, I'll be honest, I didn't really have my expectations very high. I learned about True Grit on Instagram, where they apparently have quite a large following amassed. The guy who started this company is a football fitness guy who actually used to play for the NY Giants and he's SUPER sexy. Lol. I think he's the real reason I decided to buy True Grit Thermo and give it a try. Maybe his phone number would be on the invoice or something. But let me tell you how this product has worked for me. 
Does True Grit Thermo Work? 
As you know, I leave for my bachelorette party this Thursday, and I had been DYING to try a new fat burner and see if I could try and at least get some semblance of my former college body back. As usual all my friends are in way better shape than I am, so I was hoping that I could somehow get to a point where I'm NOT showing up in worse shape than literally everyone else. SO. Was I successful? How did True Grit work? Here is my log: 
Day 1: Ok! Initial reaction is that this fat burner gives a pretty good wallop in terms of energy. It's one of those products that totally eliminates appetite, I can tell you that much right off the bat. It's going to be hard to hit my calorie goals. 
Day 3: Not too much to report in terms of hard results, but I am starting to become very aware of how strong this fat burner is from an energy standpoint. It has a way of lifting my spirits in a strange way. I want it to burn fat too! Match this energy with fat burning! Please! Lol. I need to be patient and let it work it's thing. 
Day 9: Ok I haven't checked in for about a week so I did want to sit back and see if the product could work some magic on me. The things that I have noticed this fat burner doing for me is that my calves and most of my lower body seem to be holding less water. I also don't feel as bloated in my midsection as I sometimes do. I think True Grit Thermo is slowly working. 
Day 14: And here we are at the end of the trial, and I have to tip my hat to True Grit. Maybe it needs a little more time to create dramatic change, but it has certainly helped bring out a little bit more definition in those areas I'm not always used to having it- namely in my quads, calves, and again, I think my midsection looks a little more toned than usual. It's pretty good. 
To summarize- this product creates a thermogenic environment that is very tangible. Meaning you know you are taking something quite strong from the second you swallow that pill. You get that sort of cold feeling in your chest, and your senses are heightened to a place where you start to really have incredible energy levels. I like it. I just wish the most intense effect was not energy but rather the fat loss. It's a B+ performer though on effectiveness. 
True Grit Thermo Thermogenic Formula Grade: 8.9
The performance aligns totally perfectly with the formulation. Yes I said totally perfectly. Mrs. Bowler would probably hit me upside the head if I said something like that in debate class. Sigh. She taught me well. This formula is based around a really strong hit of stimulants, not surprisingly. Have a look at this ingredient list: 
Caffeine
Garcinia Extract
Green Coffee Extract
Coleus Extract 
Green Tea Extract
Ophiopogon Extract
Yohimbe Extract
Black Pepper Extract 
The strange one that I mentioned earlier in the True Grit Review is the ophiopogon. I had literally never heard of that ingredient in my entire life until I bought True Grit. Anndd now that I'm researching it, I know exactly what this ingredient is and what it's used for. It's actually the official species name of Mai Dong- which is the main diuretic used in most of the teatox products. This ingredient makes you pee and makes you look very lean and dry. It makes total sense because that's one of the main effects I did notice from taking True Grit the past two weeks. 
The other ingredients that I'm not surprised to see in True Grit Thermo are the yohimbe, and of course the huge amount of caffeine. The caffeine is dosed close to 300mg per serving- or the enough to kill a small animal. Or give me enough energy to actually get my work done for once. Lol. And then the yohimbe is also dosed ridiculously high at 12 mg/serving. How is that even possible. It's too high. It's why I felt that cold feeling in my lungs for sure. 
This formula is good, but it's honestly a little too stimulant intensive for me to really get behind it. I think for most folks it's not a good idea to take True Grit Thermo on a daily basis. Like. How healthy is it really to put this much stimulant in your body? I'm not sure. It kind of works though. That's what makes it hard to give a bad grade. 
True Grit Thermo Fat Burner Packaging Grade: 8.5
True Grit seems to have created something that is totally distinctive and original without being too strange or far out there that people can't connect with it. I actually really like the look that True Grit uses in their products. It reminds me of a sort of hybrid between Musclepharm and Myokem. Actually ALOT like Myokem. I think if you put Myokem Nitramine and True Grit Thermo next to each other side by side you would see that they share several similarities that make it seem like they are part of the same company. 
It's a high-tech look, mixed with a sort of 'angry wasp' color scheme. It creates a look that is both serious and a little bit intimidating at the same time. I get the sense from this product that it will do something. Oh so profound, Allie. Lol. But really- hear me out. You can't really tell if the product is going to make you bounce off the walls, or grow a third arm, or start doing math equations. You just know it's going to make you do SOMETHING. It could be anything. But it will be something. I think True Grit Thermo is distinctive in a supplement industry where it is very hard to do so. I like the little 'science' icons that reinforce that sort of seriousness. 
It's a good looking product clearly designed by an intelligent marketing company. So naturally I appreciate it. Good job True Grit!
True Grit Thermo Review Summary
True Grit Thermo Thermogenic Performance Grade: 8.9

True Grit Thermo Thermogenic Formula Grade: 8.9

True Grit Thermo Fat Burner Packaging Grade: 8.5

True Grit Thermo Thermogenic Value Grade: 8.8
So it looks good, has a pretty hardcore formula, and is reasonably priced. Where does that leave us? I think that leaves us with the final verdict that if you have a high tolerance of stimulants, and won't get your ass kicked by 300 mg of caffeine- you might as well give True Grit Fat Burner a try.*
True Grit Thermo Thermogenic Final Review Score: 8.8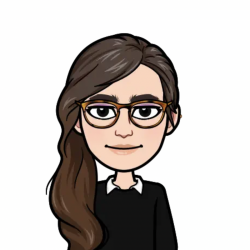 Latest posts by Allie Lewis
(see all)