Usana Nutrimeal is one of the more popular meal replacement shakes on the market these days, so I'm happy to bring you a super exciting new review on it. In this Usana Nutrimeal Review I'm going to tell you all sorts of great information. Who knows, some of it might actually be related to this protein shake in question! As you know from reading my hundreds of other reviews (you're a loyal fan, right?), I like to keep these articles light and fun. I mean. If you can't have fun drinking protein shakes all day and writing about your love life, what CAN you have fun doing? Because that's what I do all day. Not. I work. But luckily my work is such a joke that I can do awesome side projects like this review blog. Wow my ADD is bad today. But yeah- I'll try and keep this train on the rails for you today. I've been taking Usana Nutrimeal for about three days now and I can speak very confidently to the pros and cons of the product. In this Usana review, I'll tell you about the flavor, the formula, and the, f-word …f-word…what's an f-word that means 'packaging'? Er. 'Feel'? Does that work? I'll tell you about the feel? Sure. Let's go with that. Yes. You're going to know literally everything about these shakes by the time I'm done with this article. So let's get right into the review.
I heard of Usana first about one year ago. The funny thing is, I didn't really KNOW that I was being exposed to Usana when it first happened. Exposed. Lol. As if it's a cancer or something. So I was actually sitting at a tennis match over in Indian Wells (Palm Springs area) last Spring, probably almost exactly one year ago. When I saw an ad on one of the jumbotrons. It featured all sorts of smiling, colorful (clothing-wise, sheesh), healthy-looking people. And then I saw this sort of abstract, colorful, round logo come morphing onto the screen. I suppose it was the unmistakable Usana logo- the makers of the Nutrimeal Shakes that I'm reviewing today. I was only half-paying attention, and probably near death from sunstroke, so I didn't really think anything of it. I assumed it was some sort of healthcare ad. Haha. Little did I know! And then on Instagram about a week ago, I saw a Usana post and just like a bolt of lightning it hit me! It was USANA that I had seen so long ago at the Tennis Tournament! Ah! Lol. Yes. I get THAT excited about these kind of things. So anyways.
That's how I came to be familiar with USANA. And after doing a little research on them I'm starting to realize that they are actually a big, giant, multi-level company like Advocare or Herbalife or Beachbody. I've never been a HUGE fan of these companies because I feel like sometimes their product quality isn't so great, but I'm always willing to try new ones. Of course I knew the Usana protein shake would have to be the first product I would review. Let me talk about the product now. 
Usana Nutrimeal Meal Replacement Flavor Grade: 8.6
I got my hands on two different flavors of the Usana Nutrimeal Shake, and will tell you which one I liked better. I'll start by saying that as a whole, I found these shakes to be JUST barely above average in terms of flavor. I try to take all elements of flavor into account when I do a protein shake flavor grade. That includes sweetness level, flavor authenticity, texture, smell, and even coloration as well. I tired two fo the most basic flavors of Nutrimeal- the chocolate and the vanilla. I know. So basic right? But I figured if there were any two that you were most likely to buy, it would be these most popular ones. Let me go into a little more detail about each flavor, and then we'll reconvene with some closing remarks on the Usana Nutrimeal taste. 
Chocolate: I found the chocolate flavor of Usana Nutrimeal to be sort of underwhelming. Keep in mind I've reviewed literally hundreds of protein shakes for women here on the blog, so I guess you could say my taste buds are slightly harder to please than a normal person. This flavor had consistent texture, and adequate levels of sweetness. My problem with this flavor was that the chocolate was just NOT as high quality as it needed to be. I like when companies shell out for REAL high quality raw materials- especially cacao. USANA clearly did not with the chocolate Nutrimeal. I found this flavor to be super thin and short-lasting. Quality cacao lingers on the back of your tongue for a little while- and this one does not. But overall the shake is pleasant. It's like a weak chocolate milk. 
Vanilla: Believe it or not, I am much more taken with the Vanilla flavor of Usana Nutrimeal. I actually think I've reached for the Vanilla the last five times I've had a Usana shake, whereas the chocolate I've only the had just the first time or two to get a sense of the flavor for the purpose of this review. The vanilla flavor is much sweeter, but also much smoother than the chocolate. It's strange how different the textures and consistencies are between the chocolate and vanilla flavors of the same exact product- but it is an undeniable fact. This vanilla is soft and velvety on the palette, and has a much more rich flavor than the chocolate. There is also less of a metallic sort of taste from the Vanilla than the chocolate. 
So these are my thoughts on the two flavors of Usana Nutrimeal. I'd be really interested in trying some of their other flavors- because it looks like they have quite a few, ranging from Chocolate Chip, to Peanutty Bliss, to Strawberry. I wonder how Choco Chip will differ from the Choclate that I tried? Hm. I might have to get some. But also maybe not. Because there's something about these shakes that makes me actually not like them at ALL. Let's move into the ingredients section. 
Usana Nutrimeal Formula Grade: 5.0
Yes, that's a 5.0, or a failure. I am failing Nutrimeal because I am in a swing where I believe that sugar is the devil. And not just like 'Oh I'm going to avoid sugar when I can'. It's like, full-on, I literally can't stand sugar and what it does to my body. I had been avoiding it for like the last 7 weeks, and then I started to get a little lax with it- and you bet these shakes were part of that being lax. Guess what happened? Several things. I put on like two pounds in a week. My skin started to get really dry and sort of rashy. I got pimples for like the first time in two years. It was literally like an allergy. I can't tell you how awful my energy levels have been. Now before you totally eliminate Usana from your consideration set- I have to say all of the sugar was NOT coming JUST from Usana Nutrimeal. I have been eating much more refined sugars as well. Not a ton, but I'll have a bag of chips here or there. Or a few Oreos. You know how it is. But that being said, there IS a good amount of sugar in here. 19 grams to be exact. That's a lot people. That really is. It's not something I lose sleep over (a can of Coke has how much? 40 grams?). But 19 is still like, double the amount that is acceptable for a food product for me. 
Let me list out the ingredients because that will lead me into a second point that I want to make with regard to the formula of Usana Nutrimeal. 
Whey Protein Isolate
When Protein Concentrate
Calcium Caseinate
Milk Protein Concentrate
Fructose
Fiber Blend
Sunflower Oil
Cocoa
Maltodextrin
Dry Milk
Natural Flavors
Potassium Phosphate
Calcium Carbonate
Sodium Caseinate
Magnesium Oxid
Soy Lecithin
Zine Gluconate
Ascorbic Acid
Ferrous Fumarate
D-Alpha Tocopheryl
Vitamin A Palmitate
Niacinamide
Cholecalciferol 
Folic Acid
Cyanobalamin
Pyridoxine Hydrochloride
Riboflavin
Potassium Iodide 
Thiamin Hydrochloride
And then of course there are some warnings that you should be aware of- and that is that in addition to the disgusting amounts of sugar in here, it also contains soybean and milk. Essentially there is nothing I like about these shakes once I read through the supplement facts. There is way too much sugar, and way too much metal in general. I know you need micronutrients, but I much prefer to get them from whole foods versus synthetic means like in here. In addition to sugar being the devil, soy also is the devil, and I've been trying to avoid that as well. So once again, Usana Nutrimeal is ruled out of my diet. 
Whew. Other than all that, these shakes are pretty good from a formula standpoint (yes, that's sarcasm). You know what though? It's time to change from negative to positive. Because there IS something very positive about this product. It's the packaging. 
Usana Nutrimeal Packaging Grade: 9.0
From an 'F' to an 'A'. That's the change of pace we're going through right now with the Usana Nutrimeal. The things that I really like about this product aesthetically start with the pouch itself. Much like it's biggest competitor, Shakeology, The Usana shakes use this really handsome matte white pouch. This backdrop feels luxurious and of high quality. Each flavor is then decorated with the appropriate graphics and the color palette to match. The vanilla uses a golden-yellow hue, and some really nice vanilla bean graphics. The cacao the same, but with a rich brown, and of course images of cacao bits. I don't have the strawberry in front of me, but the Strawberry might be better looking than either. It looks like there are really pretty strawberries drifting in a twist of milky goodness. I'd lick the packaging if I could. Lol. The thing I would have done different on this package, is made it more clear what the product is- which is a (sugar-filled) protein supplement. Because as it is now, I see the biggest text element is the 'USANA' logo. It is reversed out from a block of color, and looks wonderful. The second most prominent text element is the flavor. But I don't see anywhere in bold print 'Nutrimeal' or 'Protein' or 'Meal Replacement'. That is most definitely an oversight by the Usana design team. So change that, guys! But overall good job. This protein supplement looks pretty great. 
Usana Nutrimeal Meal Replacement Review Summary
Usana Nutrimeal Flavor Grade: 8.6

Usana Nutrimeal Formula Grade: 5.0

Usana Nutrimeal Packaging Grade: 9.0

Usana Nutrimeal Value Grade: 7.6
Here are my thoughts on Usana Nutrimeal in ONE signle sentence: It is a great-tasting, not-very-healthy meal replacement shake that is much cheaper than it's competitors. For me personally, I'll still shell out for Shakeology (or better yet one of my actual top ten proteins) over this Usana Nutrimeal. It's simply too sugary.*
Usana Nutrimeal Final Review Score: 7.0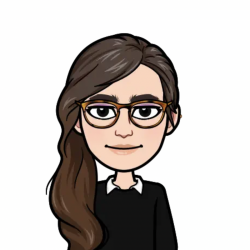 Latest posts by Allie Lewis
(see all)